Aries and Aries Compatibility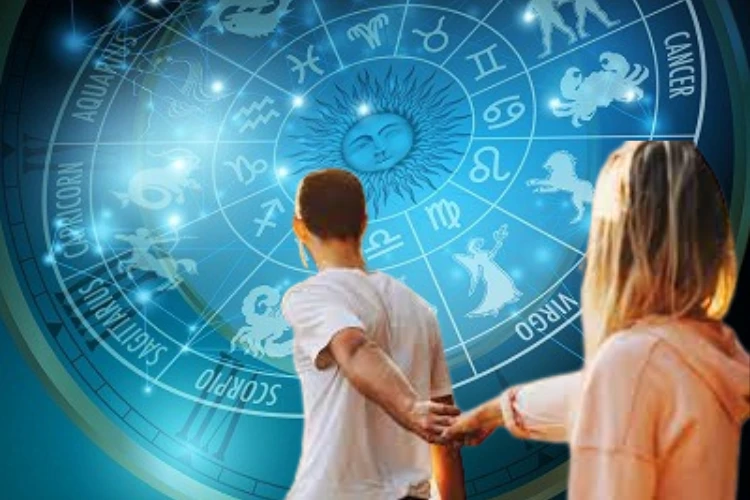 Are you in a relationship and want to know more about your partner? Single and want to explore your potential love connection? Or just want to know your perfect love for the Aries and Aries match? It is then necessary to check Zodiac Signs Compatibility, for it will help you know your best and worst matches based on your sun sign. Additionally, you can know the strengths and weaknesses of your relationship. All couples are different, but here are the strengths and weaknesses of an Aries and Aries relationship. Plus, check out the end of this article to find out the perfect score for the Aries and
Aries love life
. BOOOM! When Aries and Aries come together, there are bound to be fireworks. Imagine the energy when two fire elements come together for love or any kind of relationship! It is likely to be explosive for sure. Thus, when they are in a relationship, it may be dynamic but also fiery! However, the good news is that Aries and Aries couples can move from zero to soulmate instantly. The bad news? Well, the competitive nature of the two Aries can lead to ego clashes and huge blowouts.
Confident
Optimistic
Zealous
Bold and Brave
Creative
Impulsive
Dynamic
Independent
Frank
Risk-taker
Generous
Optimistic
Aries and Aries Love Compatibility
The perfect word to describe this association is "WOW"! This is an absolute volcano of a relationship. Aries & Aries together can generate too much fire! Their compatibility is such that when it goes well, it is smooth sailing and full of excitement and enthusiasm, but with misplaced aggressiveness and misunderstandings, it can burst into flames. Below are some facts about the Aries and Aries relationship:
Here, two same fiery signs, Aries & Aries, come together for love and relationship. And a love match or compatibility with someone who belongs to the same element may provide the comfort of familiarity.
Aries is also considered the most loyal zodiac sign. Therefore, finding someone who shares the same quality and nature can be like a dream come true.
Furthermore, Aries is quite passionate about love. Hence, they are likely to give all their attention to their partners, but may also expect the same in return.
However, as a same-element couple, they may need to make a more conscious effort to not get into any arguments and try to adjust or compromise. Else, it may ruin the rapport as far as the Aries and Aries relationship compatibility is concerned.
Thus, the love story between two Aries can be very beautiful as this is a combination of two very resourceful characters.
Pros Of Aries and Aries Relationship
Listen, when Aries falls in love with another Aries, everything is wonderful and magical for them. The sky seems bluer, the grass is greener, and the sun is brighter. Even the birds seem to sing just for them! Thus, if Aries has fallen madly in love with the person with the same zodiac sign then, don't be surprised because they are quite passionate and caring people. Below are some pros of the Aries and Aries relationship
Aries and Aries love compatibility is a perfect balance of solitude and passion.
Their relationship can be the strongest one, for they may be able to build an empire together and take on the world when they are each other. In an Aries & Aries relationship, both are likely to be aggressive, action-oriented, and driven.
Thus, in this type of compatibility, where both the partners are of the same element, they either can motivate each other or can find themselves in a power struggle. It all depends on how they construct or define their relationship.
They both have unbeatable spirits and are always ready for action. As they both share common personality traits, they both get attracted to one another instantly.
Cons Of Aries and Aries Relationship
Can a kingdom have two effective rulers at one point in time? No Way! The same case is with the Aries & Aries relationship. Aries tends to have a bossy nature and is always armed and ready for a battle. They can transform a light game of tiddlywinks into a battle royale. They can be, ahem, intense! Love and relationship are not always filmy and dreamy. Whether we want to admit it or not, every relationship has to face some ups and downs. Below are some Aries and Aries relationship problems
The temper of Aries can be scorching. Hence, while they might set off an inferno in the sheets, their arguments are likely to be high and legendary.
In an Aries & Aries relationship compatibility, partners must share the room for individuality, exploration, and autonomy within safe boundaries.
Many times, the Aries partner may not be able to give full support and love due to their lack of tact and impulsive nature. This is the main reason why Aries & Aries in a relationship don't always work.
For Aries & Aries couples, it is necessary for at least one of them to stay calm. If this is achieved by one of them, not through passive aggression but through a rational thought process, their relationship can be truly rewarding.
Aries and Aries Compatibility Percentage
Aries and Aries Marriage Compatibility
They met. They saw (each other). They decided to marry. Wait wait wait…is it that simple? Absolutely Not! Given below are some significant attributes of the Aries and Aries marriage relationship:
When Aries & Aries are in a love affair, the association is likely to be hot, passionate, and intense. However, when two such hot-headed and independent people walk down the aisle and move in together, all bets are off.
Obviously, they are alike in many ways, although, some may work in their favour, others may not.
For a long-lasting marriage relationship, each will have to keep their competitive warrior attitude aside, learn to compromise, and balance their need to act independently.
The only mantra which can lead to a happy married life is that they will always need to work on compromises; otherwise, they can ruin their relationship within no time.
Are Aries and Aries Sexually Compatible?
When Aries has their eyes on another Aries, they will get together to do crazy things. They have amazing energy, so they are likely to get physical almost instantly. Everything about them will be electrifying. Here are some highlights about Aries and Aries's sexual compatibility:
They will do anything that gets them closer together, like arranging romantic dinners, music, dancing, etc.
Aries and Aries in bed will definitely enjoy a sexual connection; however, the biggest problem of Aries and Aries couple could be their possible selfishness.
One of these partners will have to learn their lesson and take responsibility for their future relationship if they are to last in time.
If they successfully recognize the kindred spirit in one another, there is likely to be passion and fireworks in the bedroom.
All in all, an Aries & Aries relationship can be a little challenging but never dull since they both understand and share the same relationship goals. Sharing the power and taking turns having the upper hand, maybe the key to happiness for Aries & Aries couples
Your Partner's Zodiac Sign