2022 Aries Education Horoscope: Find Out The Latest Predictions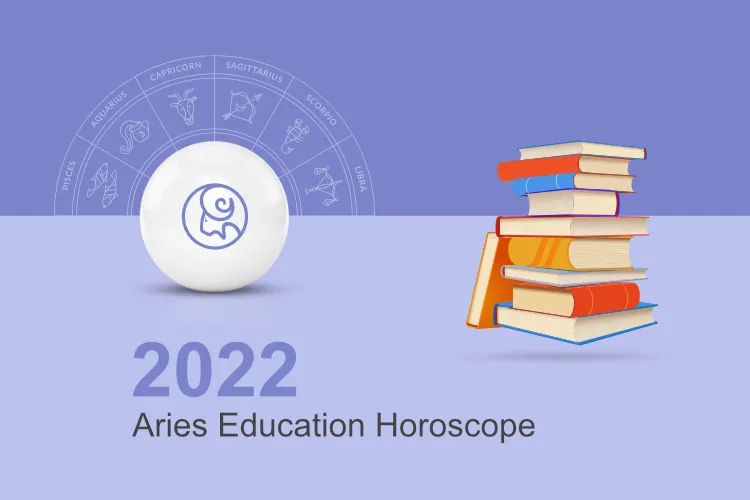 The 2022 education horoscope predicts that academics and learning are likely to be slightly staggered next year. You may enhance your skills. You may confront challenges, but you shouldn't let such things overpower you. It would help you concentrate on your academic goals, possibly assisting you in finding a way to cross a difficult path. Learn to utilize your time well and make a timetable in the morning, suggests 2022 Aries education horoscope. Entertainment is also important for refreshment, but the leniency of your parents shouldn't be taken for granted. Also, you should not waste your valuable time on pointless activities because you may have to lament later on. Stay away from distractions and give topmost priority to your studies and work hard to attain excellent scores in your upcoming exams.
2022 Aries Education Horoscope: Aspirants May Enhance Their Skills
The year is suitable for those natives who are planning to learn a new vocation. This would mean your skills might be enhanced, and you would be ready to hit the market, as per Aries education horoscope 2022. You may also plan to put them into use and make some money through the earnings. You may lose the knowledge that you have acquired and shared them with others. This is the right approach in your life as you would need to secure your career using the acquired knowledge in your life.
Aries Education Prediction 2022: Busy Year Ahead For Aries Individuals
Aries student horoscope 2022 predicts that the next year is most likely to be good for students who are interested in pursuing research. You may take up a detailed analysis of your studies, and you may be ready to make submissions. The next year, you may have a fair time to get a research degree, so you should be clear with your subject.
Your assessment and analysis will possibly also enable you to earn a research degree before the end of the year. So, just a piece of advice from Aries 2022 education horoscope, keep your focus on the goal and allow the research paper to be completed at the earliest. You would feel proud of your achievements. Aries students appearing for any board exams, the year is not likely to be anything wonderful, but things may come around.
Overconfident Natives May Fail To Get Desired Results
Overconfidence and education hurdles could be responsible for your failure in multiple attempts, says Aries 2022 education horoscope. There is a strong possibility that you could be disinterested in learning towards the final moment of your exams. Or you may lose your focus on your studies. However, you would do well in exams, and that may help you earn decent marks. Moving forward, this may give you a worrisome time. You may not be very serious with your academic preparation.
Expert's Advice for Aries Education Horoscope
2022 Aries education horoscope reveals that students should concentrate more. Overall, Aries students may enjoy a good time in their studies. But, they may need the effort to achieve good marks in the exams. Those who are dealing with a research task should remain attentive to their work. You may have an enjoyable time, but you should not keep overconfidence with you. You may guide others by sharing your knowledge.
Aries Career & Business Horoscope 2022
Aries Love & Relationship Horoscope 2022
Aries Health & Fitness Horoscope 2022
Aries Marriage Horoscope 2022
Aries Finance Horoscope 2022
Aries Wealth & Property Horoscope 2022