2023 Karnavedha Dates with Muhurat for January Month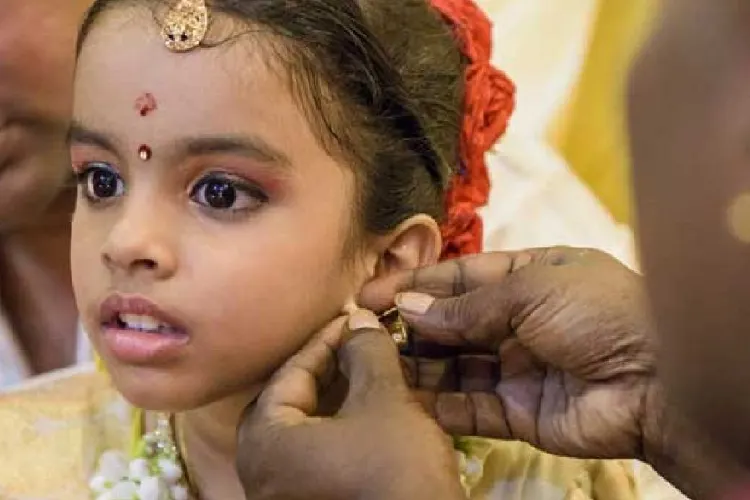 In Hinduism, every auspicious event will be done based on the muhurat given by expert astrologers. 28th day after childbirth, annaprasan, ear piercing and so on are such auspicious events for children. Karnavedha sanskar in Hinduism is the event that performs the first ear piercing of a baby. Karna vedha is two words in which karna means ear and vedha means piercing. Thus Karnavedha determines the process of ear piercing of a newborn baby. For every child born in a Hindu family is supposed to do ear piercing at a prescribed time. Karnavedha is done to eliminate all the negative energies. The event is done by making a small hole in the ear's lowest part which will then be worn with beautiful earrings. The event is considered very auspicious.
Wrapping up
It is advisable to find the best day and timing for your baby's Karnavedha sanskar. Get expert advice from professional astrologers about the Karnavedha Muhurat 2023 based on the baby's horoscope.