Vehicle Purchase Muhurat 2023: Shubh Muharats for Vehicle Buying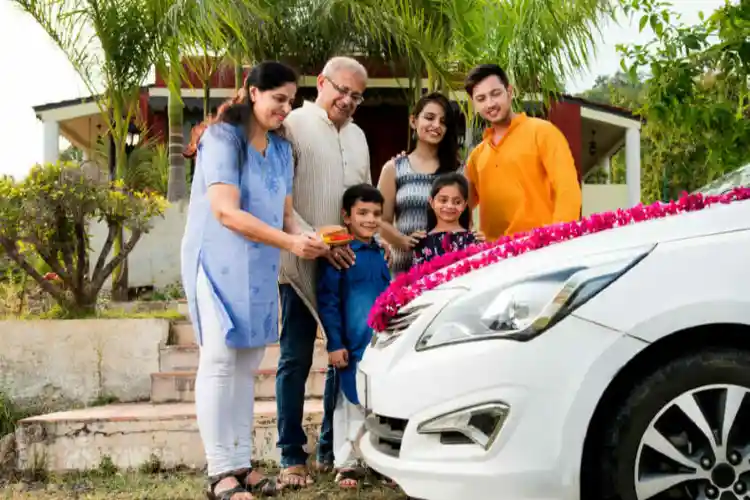 Planning to Buy a New Vehicle? Know the Auspicious Day for Vehicle Purchase
As much important it is to purchase a vehicle for comfort, so is the knowledge of an auspicious day for vehicle purchase. It is believed that buying a two-wheeler or four-wheeler during the auspicious day to buy a vehicle will enhance the chances of growth and prosperity of the owner and the family. It is also important to know the auspicious time to buy the vehicle as when the vehicle is purchased in muhurat for a new vehicle it reduces the chances of accidents and mishaps that may otherwise take place if you don't buy it on shubh din for purchasing a vehicle.
Which Days are good for Buying a Vehicle?
Avoiding the new vehicle purchase muhurat may act as an obstacle to growth and progress. It may also invite unnecessary troubles and delays if the muhurat for the purchase of a vehicle is not taken into consideration. There are certain days that are considered shubh din for vehicle purchase and these auspicious days for vehicle purchase include Monday, Wednesday, Thursday, Friday and Sunday. Saturday is not considered shubh din for vehicle purchase
Which Nakshatra is considered good for vehicle purchase?
Today could be a good muhurat for vehicle purchase if it is any of the Ashwini, Magha, Punarvasu, Uttara Falguni, Rohini, Hasta, Swati, Chitra or Anuradha Nakshatra. You can also consider buying a vehicle five days before or after Full Moon as it is also considered a good muhurat to buy a vehicle. Ekadashi or the 11th day of Hindu month is also a shubh muhurat to buy a vehicle. Now let us have a look at the vehicle purchase muhurat for 2023 in the next section.
Shubh Muhurat for Vehicle Purchase in 2023 – A Complete Guide!
Every day belongs to God and hence is auspicious, but one should consider Shubh muhurat for buying vehicles or auspicious dates for vehicle purchase. Below given are the dates and months that are some of the best vehicles buying muhurat in 2023.
Know the 2022 Vehicle Buying Muhurat and its significance in the owner's life. Click here to know more about this auspicious day.
Vehicle Purchase Muhurat in a Nutshell
You might be just one step behind living your dream of owning a car or a vehicle. So, this might be the right time to know the vehicle purchase muhurat 2023.
Taking into account the muhurat to buy a vehicle, one can rest assured of the good luck that will get attracted to the owner. Fortune and prosperity will find a permanent address if the best muhurat for buying a vehicle is considered. However, fortune and prosperity in your life depend a lot on your planets and their placement, too. Find out how they shape your success with a Free Janampatri Analysis.