Birthday Prediction of the Patanjali Company Brand Ambassador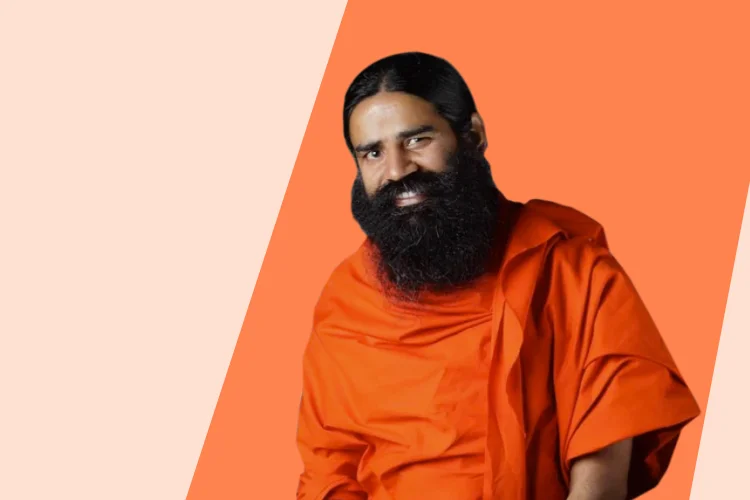 Baba Ramdev has been one of the popular figures of India. He was the reason why Yoga which was incepted in India and became mainstream in India reaching
each and every household.
He has been an example of making it big beyond with hard work and talent. He has been famous as a yogi and now as an entrepreneur with his business ventures.
On 25th December will be celebrating his birthday and below are Ramdev Birthday predictions today. Let's see what Ramdev's birthday forecast shows about his 2021!
You can also know how your 2021 would be in advance with our 2021 horoscopes.
---
Baba Ramdev:- Indian Yoga Guru
Baba Ramdev
Introduction
Baba Ramdev's Date of Birth:- 25 December 1965
Time of Birth: 20.24 hrs
Place of Birth: Mahendragarh, Haryana, India
Baba Ramdev NATAL CHART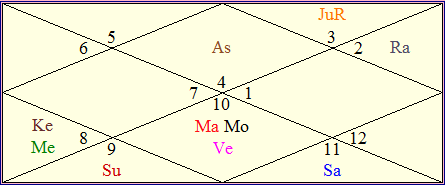 ---
Astrological Observations:
The Transiting Jupiter and Saturn would be passing over the planets posited in the 7th house of the Natal Chart.
The transiting Rahu will pass over the planets posited in the 5th house of his chart.
He will be under the influence of the Major period of the Saturn and sub-period of Mercury which ends on 24th February 2022, and then the sub-period of Ketu will begin.
---
Patanjali Business:
Patanjali has been a company that has been producing everything right from honey, detergent, aloe vera, and a plethora of products. However, along with the success of the company, Patanjali has a share of its controversies as well. Eyebrows had been raised when there were huge investments at the start of the business ventures. Also, during the pandemic, there were various controversies that had been raised.
The Horoscope of Baba Ramdev states the 7th house of his Birth Chart represents general public/mass also besides other matters of life. Saturn, the lord of this house (Moon, Mars and Venus posited in this house) is posited in its own sign at the 8th house (research, invention, etc.).
Also, the 6th house related to medicines either ayurvedic or allopathic and the Sun posited in this house is also indicative of versatile, deep knowledge, or mastery in Ayurveda. Whereas, the lord of the 6th house, Jupiter posited in the 12th house and aspects the 6th house and even the 8th house in his Natal Chart. Baba Ramdev will be under the influence of Major period Saturn, and he will be passing over the 7th house of his chart. Exalted Mars is Yogakaraka in his chart and forms Raj Yoga too. After evaluating his birth chart the outcome is that his brand 'Patanjali' will surely recover after the 'Coronil' debacle and have excellent sales in India and abroad as well. Compared to other leading brands of FMCG, the sales of the Patanjali would be among the top companies making the highest sales.
You can also know about your business or career with the help of 2021 Business and Career reports
---
Baba Ramdev In Politics
Baba Ramdev had announced his intentions of entering politics in the year 2010. However, the next year he said instead of forming a new party, he would go ahead and influence Indian Politics.
Let see what Baba Ramdev's kundli has to state about him venturing or influencing politics.
In Baba Ramdev's Janam Kundali, Rahu plays an important role in contributing to politics. Rahu is situated in the 11th house of his chart and the lord of the 11th house Venus posited in the 7th house of his chart. Whereas, Mars, lord of the 10th house, is associated with his career. The Sun relates with authorities and politics gets an aspect from natal Jupiter, the lord of fortune, 9th house. Now, transiting Jupiter aspect Rahu in the 11th house, which will evolve or activate his inner wish to become active in politics, and he would be actively involved post-mid-May, 2021.
You can now unfold your free online Janampatri
---
Patanjali Yogpeeth
Patanjali Yogpeeth is situated in Haridwar, it was set up in the year 2006. It was set up with the purpose of blending oriental and scientific knowledge. It focuses more on expanding Ayurveda and Yoga.
Ramdev's horoscope birth chart states the auspicious placement of Sun, Moon, and Jupiter in his chart even the transiting planets Jupiter and Saturn pour more realistic energy and power in his personality, activities, passion, etc. This will help to gain success in promoting Yoga and Ayurveda worldwide through his institute 'Patanjali Yogpeeth'. He would even be able to establish Yoga centres worldwide during the years to come.
---
Baba Ramdev and Acharya Balkrishna Partnership
Acharya Balakrishna and Baba Ramdev are partners with Patanjali. However, Acharya Balkrishna is the one who holds 94% of the stakes within the company with Baba Ramdev being the face of the company. They both are a phenomenal example of a well-done partnership, as together they have not only made Patanjali reach every store, they have also together made it quite profitable!
Ramdev's birth chart shows that the 7th house associated with partnership has Yogakaraka Mars exalted along with Venus, the lord of the 11th house (benefits or gains). Natal Jupiter aspects the lord of the 7th house Saturn. Adding more positivity to all this settlement of planets in his chart, Jupiter and Saturn are moving over the 7th house. As such, his partnership with his business partner Balakrishna would be a great success. These both make history in this field that no one would be able to overcome. He will have favourable financial growth from this partnership too.
We wish Baba Ramdev a very happy birthday. May he be successful in all his ventures!
You can also talk to your trusted astrologers any time anywhere. Talk Now
---
---