What Planets Will Give Chris Hemsworth As A Birthday Gift?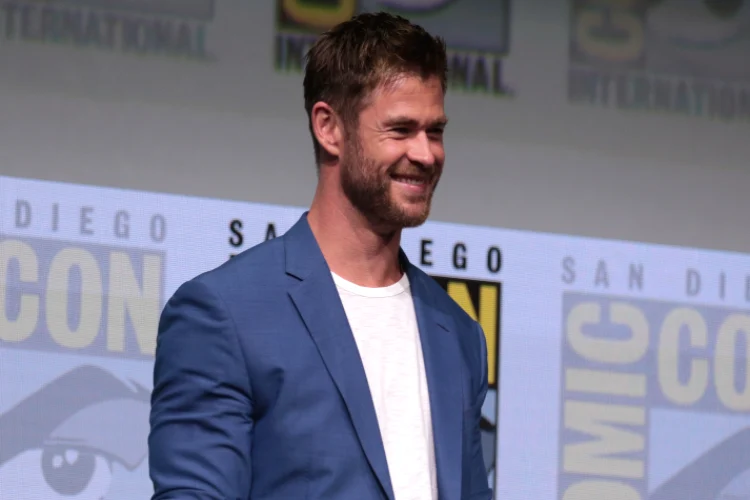 Best known for his role in Thor in the Marvel Cinematic Universe films, Chris Hemsworth is going to turn 39 on Aug 11. Hemsworth frequently plays the attractive supporting character or the strong military man. In recent years, this Marvel star has gained so much popularity among fans. He is favourite among action and superhero fans. He has shown his talents and skills both in comedy and drama films. 
On his 39th birthday, our expert astrologers thought to explore his birth chart more thoroughly. And also know the astrological prediction for his upcoming year ahead. However, are you aware that  Chris Hemsworth's zodiac sign is Leo? Leo's are that personality who loves to bask in the spotlight. Reveal more about your Zodiac Sign!
---
Astrological Observation For Chris Hemsworth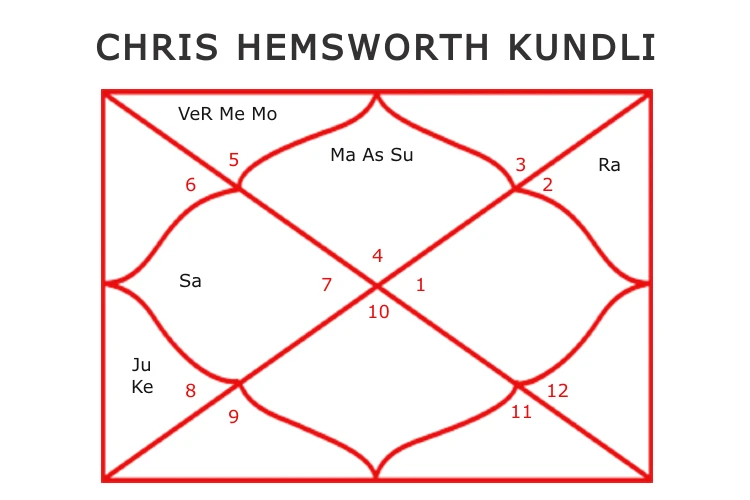 Chris Hemsworth was born on Aug 11, 1983, in Australia. Looking to his Solar chart, His natal Venus, the planet of attraction, is in conjunction with Mercury, the planet of intellect, and the Moon in the Leo zodiac sign. Due to this position of planets in his birth chart allows him to be successful in all his endeavors. But at the same time, Sun is conjuncted with Mars, the fiery planet Chris is often seen to be challenging the set standards. 
Furthermore, the Sun and Moon create Parivartana Yoga which is considered very auspicious, and this is the reason he received a lot of praise and respect for his work as a producer and actor. When it comes to his creative skills and talents, the way his birth chart reveals them is a very unique way.
The conjunction of Ketu in the house of Jupiter gives him strength and energy to always grow and improve. He's eager to keep going and is constantly willing to try new things. By this, we can say that Chris Hemsworth was the only one who was born to play the character of Thor, So wild!
Want to reveal the wild planets of your horoscope? Just access your Free Janampatri Report Now!
---
Future Prediction Of Chris Hemsworth
Talking about his upcoming year, the benefic Jupiter will be transiting from the 9th and 10th house. Hence, this time is said to be beneficial for Chris Hemsworth. He can do some outstanding work during this time. His main motive is likely to concentrate more on the quality of his work.
Furthermore, Saturn, the planet of ambition, is going to transit through the 8th house, so it indicates that his efforts may take time to provide him with the desired outputs. Talking about his personal life, he is the one that everyone likes and admires. He genuinely improves his personal and professional life, moving ahead by sifting through the dirt and facing the darkness.
In short, the upcoming year is likely to be great for him, and he may get success in all his endeavors. His energy and strength will also enable him to move into a new phase of his life. 
Waiting for that life-changing moment in your career? Talk to astrologers for correct predictions. 
---
---