Ranbir Alia Marriage Predictions: Does Everything Look Hunky-Dory?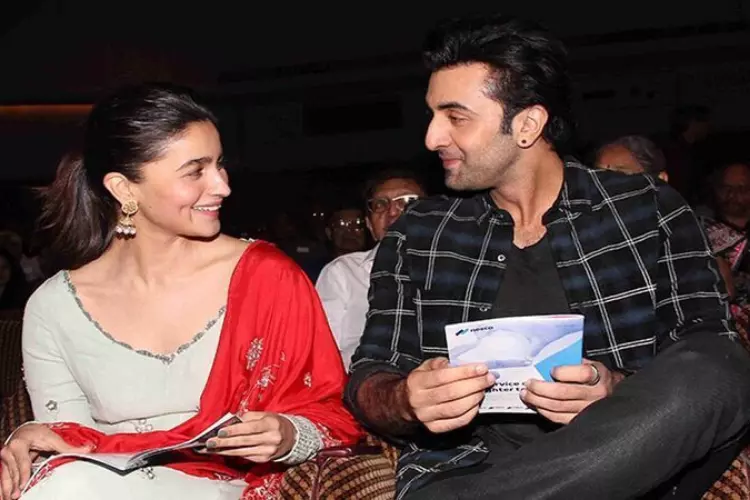 Nowadays, fan-favourite B-town couple, the one and only Ranbir Kapoor and Alia Bhatt's hush-hush wedding rumours, are floating in the town. According to the reports, Alia Bhatt-Ranbir Kapoor's wedding is slated to take place next week. Fans are eagerly waiting for this power couples wedding day.
Now that they are finally getting married next week let's see what their horoscope has to say about Alia Bhatt and Ranbir Kapoor's compatibility and their marriage life. Through Ranbir Alia's marriage astrology, you will get a sneak peek into how their relationship will be and what challenges they may face in marriage life.
---
Presence Of Venus - The Planet Of Love, Makes The Horoscope Strong
Alia and Ranbir both have the natal Venus – the planet of love in their horoscope. It is present in the opposite aspects of each other, which means their married life will be full of love. Also, a strong karmic bond is seen in their relationship.
After analysing various planetary positions in their solar chart, the strength of their relationship appears to be above average. This means both of them are likely to have a better connection with one another as well as with their family members. Talking about their financial condition, it is likely to improve after marriage.
Young & jolly, Alia Bhatt is all set to make a splash yet again in the big pond of bollywood with her new projects. Get insights to the star's near future.
But it won't be an easy ride for them as Ranbir has been passing through Saturn's last phase of sade sati, which means it may bring some challenging times for them.
Talking about their upcoming time, the next three years might be sensitive for their relationship. So it is required to maintain an equal balance between their personal and professional life.
Furthermore, both of their natal Moon falls in the semi-sextile aspect, which indicates that there are chances of having disputes and anger. To make a marriage work, they need to tolerate and understand each other. Otherwise, it may create problems in their marriage life. Now let's have a look at the career prediction of Alia and Ranbir and know if they will touch the new heights in their career or face tough times after marriage.
Just check your compatibility score with your partner with our Zodiac Compatibility and know Is your match made in heaven!
---
After Marriage, Alia Needs To Be Cautious!
---
Alia Bhatt Solar Chart
Birth Date: 15/03/1993
Birth Place: London, United Kingdom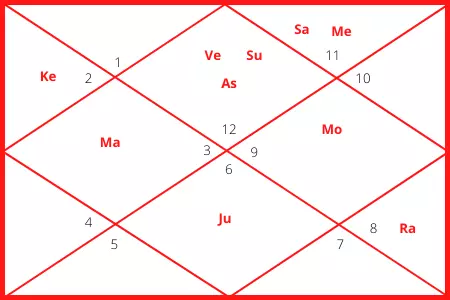 Alia's post-marriage phase will be a time of revamping her ambition and her goals. She may make a strong impact on others and may be given a major career break or large-scale opportunities. According to our Expert Astrologers, she is likely to get success in advertising and promotion campaigns.
She might negotiate contracts or seek new opportunities. However, she needs to be cautious while selecting or negotiating any professional contract, or else some of her future projects may result in big flops.
What the year 2022 brings for your career? Know from Free 2022 Report.
---
Lucky Phase for Ranbir's Life After Marriage
---
Ranbir Kapoor Solar Chart
Birth Date: 28/09/1982
Birth Place: Mumbai, MH, IN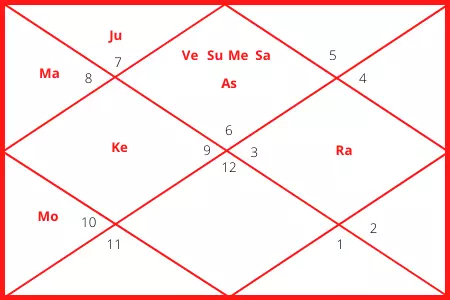 After marriage, Ranbir is likely to make great expansion and growth in his professional life. He can plan his future quite intelligently and can share his corporate strategies with a better understanding.
Furthermore, after 2025 Saturn's influence opposite Saturn is likely to be lucky for him. This may bring something unexpected to Ranbir's life. But it's not over here; it is likely to test his level of patience also.
During this phase, there are chances that he may become more optimistic and confident than usual. However, he is aware of his limitations and is unlikely to overcommit himself. His life will be well-planned, and he is likely to be more clear in his thoughts.
Alia Bhatt and Ranbir have a mixed chart with positive and negative aspects! Do you want to know about your marriage life just like Ranbir Alia's marriage astrology? Then why waste time; consult our Expert Astrologers and get future insights.
---
---