Smriti Mandhana Smashes Unbeaten Century: Can Stars Beat Her Consistency?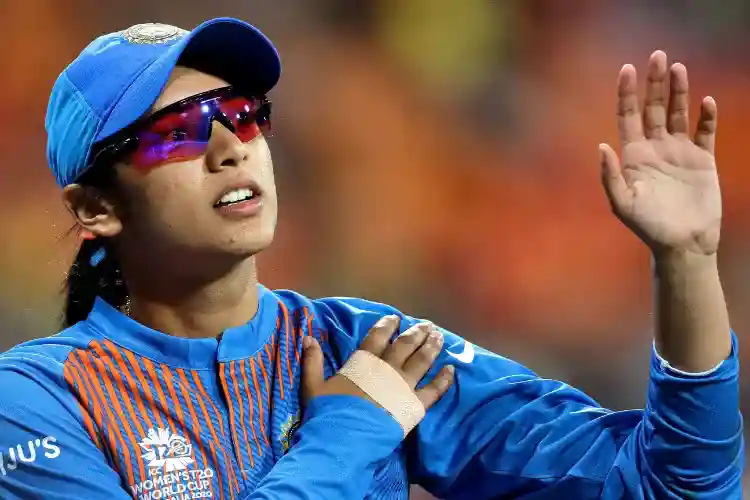 What a valiant knock that was, Smriti! However, all went in vain. The story is, cricketer Smriti Mandhana delivered a superb HUNDRED (114 off 64) for Sydney Thunder, but Harmanpreet Kaur's 81 off 55, defending 13 in the last over, helped Melbourne Renegades win the match. #MilestoneAlert, Smriti Mandhana became the first Indian woman to score a century in the Women's Big Bash League on Wednesday. Let's check what stars have to say about her.
The current Smriti Mandhana time can be described as somewhat challenging. Actually, Moon and Saturn are in Anuradha Nakshatra in Smriti's horoscope, as she was born on July 18, 1996, in Mumbai. Despite the fact that this combination is known as Vish Dosha, it also enhances patience. And we all know how greatly she maintains her composure on the pitch.
Is your horoscope making you impatient & messed up? Take a chill pill, speak to our expert astrologers now!
If we speak of her coming time, there is no such big positive transit in her horoscope. Due to this, she may have to work even harder. Overall, the horoscope looks ordinary, but she also knows that her determination & courage would take her to newer heights. All the very best champ!
---
Planetary Combination May Help Smriti Accomplish Career Goals
Smriti Mandhana was born on July 18, 1996, in Mumbai, with the conjunction of Jupiter, Venus, and Moon. These favourably-placed planets further give her the strength to achieve their dream. Also, the combo of Moon and Mercury enhances her performance on the field. At present, Smriti is serving a major period of Venus, so she is likely to earn fame on an international level. The upcoming Jupiter transit will inspire her to dream big, and therefore, she may continue her brilliant form on the cricket field. Jupiter would be a blessing the young women cricketer with wisdom and good luck.
Read About Indian Women Skipper Mithali Raj
---
Smriti Mandhana Ruled The Hearts Of Many
On the cricket field, Smriti Mandhana is already a winner in terms of batting. But, the young cricketer also rules the hearts of many people. Since grabbing the headlines, she has been declared as the national crush by the netizens. As far as her professional life is concerned, she may keep inspiring others with her bat, believe experts. Born with an excellent combination in her birth chart, Mumbai-bound Indian player may fill up the Kohli-sized boot in women's cricket.
Heading out of the home? Keep an eye on what's coming. Read Today's Horoscope
---
---