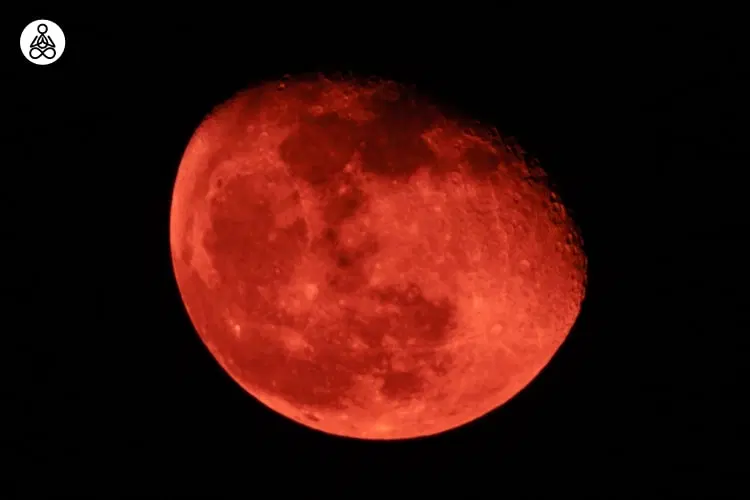 The upcoming lunar eclipse, often referred to as the blood moon, will be the last Penumbral Eclipse of the year 2020, and it will begin on 29th November and end on 30th of November, 2020. The moon eclipse will be visible from certain parts of Asia and Europe, Australia, North America, and South America. The lunar eclipse will last from 13.04 to 17.22 hrs IST. This 2020 lunar eclipse will be 4.17 hours long, and it will take place in Taurus Sign, indicating good results for certain zodiac Signs and mixed results for the others as the eclipse will take place in the exalted sign of the Moon.
An eclipse occurs when one celestial body blocks the other celestial body partially or completely. When Earth blocks the light of the Sun from reaching to the Moon, a Lunar Eclipse takes place. During a Lunar eclipse, the Moon moves into the Earth's shadow. Apart from this one happening on 29th-30th November, here is the list of upcoming Lunar eclipses:
May 26, 2021 (Full Lunar Eclipse)
November 18-19, 2021 (Partial Lunar Eclipse)
May 16, 2022 (Full Lunar Eclipse)
November 08, 2022 (Full Lunar Eclipse)
Did you know that an eclipse never comes alone! A Solar Eclipse always occurs around two weeks before or after the Lunar Eclipse. After the Lunar Eclipse on 29-30th November, a Solar Eclipse will also occur on 14th December 2020.
About Lunar Eclipse Remedies and Traditions
The full moon lunar eclipse has quite an effect on the Earth and is believed that it can garner malefic powers, and hence it is advisable to avoid performing any auspicious work during this period. This period is called as Sutak and doing holy or pious work for 9 hours should be avoided as per Hindu mythology/rituals in Lunar Eclipse.
Pregnant women are advised to refrain from using things made of metal like knives or scissors, looking directly at the celestial Phenomenon or formation, or else it is believed that it affects the unborn child and the growth of the child's organs. At times it may lead to miscarriage as well.
There are certain remedies to nullify the effect of Grahan Dosha, e.g. Keeping fast, chanting Maha Mrityunjay mantras, offering Kheer to young girls, worshipping Lord Hanuman, Shiva and Devi Gauri. Know more about the remedies and precautions to be taken for Lunar Eclipse: Consult an Astrologer Now!
Just like any celestial phenomenon, the Penumbral Lunar Eclipse also has a different influence on different zodiac signs. For some, it may bring beneficial times, for some, not-so-good. Where does it put your zodiac sign? Let's find out how the next lunar eclipse will affect all zodiac signs.
Penumbral Lunar Eclipse 2020: Effects on all Moon Signs
Lunar eclipse affect on all zodiac signs as per below
Lunar eclipse 2020 – Effects of Blood Moon on Aries Moon Sign
This eclipse will impact the 2nd house for Arians. They may need to be more accurate and to manage any financial loss that may take place. Also, it is advisable to be cautious while communicating with family, friends, and colleagues. Married folks may have a happy life. You are likely to make healthy food choices. This period may help you in stabilizing your financial position time ahead.
Lunar eclipse 2020 – Effects of Blood Moon on Taurus Moon Sign
Taureans are likely to face a negative impact because of the eclipse, e.g. unexpected diseases, mental stress, and family clashes. Extra care may be needed while communicating with family and friends. You may need to take care of your mother's health and your spouse's health as well. It is advisable to avoid starting any new activity during this period.
Lunar eclipse 2020 – Effects of Blood Moon on Gemini Moon Sign
Due to this eclipse impacting the 12th house in your zodiac sign, there may be a rise in spending money on health or travelling. Your subordinates may not cooperate enough in completing projects. Also, your expenses are likely to flare-up, but you will have sufficient control over unnecessary expenditures.
Lunar eclipse 2020 – Effects of Blood Moon on Cancer Moon Sign
Moon being the lord for Cancerians, the eclipse is likely to affect the 11th house for these Zodiac people. Professional front and finances look amazing. You may develop your professional and social circle during this time. Your relations with the elder siblings are likely to be more comfortable and pleasant. This phase may strengthen your personal relations with your spouse and family members.
Does your and your partner's wavelengths match? Find out how strong is your compatibility factor with a Free Compatibility Report!
Lunar eclipse 2020 – Effects of Blood Moon on Leo Moon Sign
The eclipse may affect the 10th house for Leos. Energy and motivation towards work are likely to rise. New ideas and strategies in business may be applied, and there may be a rise in income, salary, and development in the business or professional career. You are also likely to find improvement in your father's health and smoothness in the relationships.
Lunar eclipse 2020 – Effects of Blood Moon on Virgo Moon Sign
Virgos may see the impact on their 9th house. You are likely to get enough financial support to achieve your investment goals. Your inclination may help take part in spiritual activities. Religious trips, adventurous trips, and foreign work trips are on the card. You may get positive results for the prior work.
Lunar eclipse 2020 – Effects of Blood Moon on Libra Moon Sign
For Librans, the 8th house is influenced. There are possibilities that you may face challenges on your personal and financial front, hence handle them carefully. There may be health issues as well. Married people may have issues with in-laws, leading to an unpleasant atmosphere in the family which can make you upset.
An accurate prediction a day, keeps the worries away. Find out how your day will go, with our Daily Horoscope, prepared by expert astrologers.
Lunar eclipse 2020 – Effects of Blood Moon on Scorpio Moon Sign
The 7th house – the house of partnership and spouse, may be affected. You may have a good time with your spouse in your business or relationship, business partners may also be your support. You may need to take care of your physical and mental health. You may feel distant from your grandfather or mother during this phase of time.
Lunar eclipse 2020 – Effects of Blood Moon on Sagittarius Moon Sign
The eclipse will affect the 6th house of your birth chart. This house relates to colleagues and subordinates. You are likely to be in a sound position to control your subordinate staff and may get good support from them. You may get good money from the property rented out commercially or privately. Old ailments may reoccur, and there are chances of tours as well.
Lunar eclipse 2020 – Effects of Blood Moon on Capricorn Moon Sign
Capricorn natives will see positive results of the eclipse as it affects the 5th house. As a result of this, you may make a good impression on seniors, gain minor financial benefits through your contacts and circle. Also, you may need to be positive while dealing with younger siblings.
Lunar eclipse 2020 – Effects of Blood Moon on Aquarius Moon Sign
The 4th house will be affected in Aquarians birth-chart. Your mother's health may improve, and your relationship with her may also improve. Your house may get renovated and any pending property issues may also get resolved. You may need to work harder or give more attention to your professional front to avoid any kind of ambiguity that may lead to complications.
Lunar eclipse 2020 – Effects of Blood Moon on Pisces Moon Sign
The effect of the eclipse on the 3rd house of your chart is likely to make your dreams come true. You may be entrusted with additional responsibility at the professional front. Your past situations with neighbours and siblings may normalize. You are likely to go touring to accomplish a ritual desire during this period. You may become more confident and may start initializing important projects which were pending till now.
What next? What do planets and their movements have in store for you after this Lunar Eclipse in the coming year? Find out today with the most detailed Horoscope 2021 Predictions
So, this is what the last Lunar eclipse of 2020 is likely to bring. In ancient years, eclipses were universally considered bad omens, and they were feared by our ancestors. Today, with the help of science, we understand the 'how', and astrology answers the 'what' of it. Knowledge is the light that helps us eliminate the darkness and fears the unknown brings. As long as you have the faintest of the idea of what is coming, the uncertainties vanish. Isn't that a boon?