Which Planets Make 'Golden' Combination For Neeraj Chopra?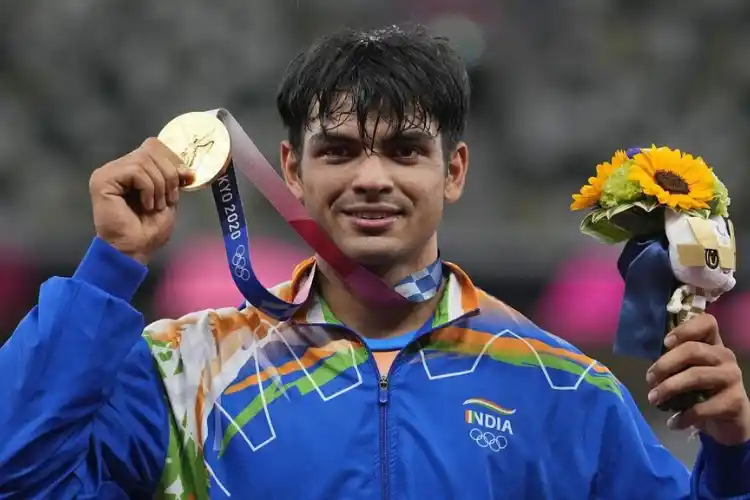 In Tokyo 2020, Neeraj Chopra received praise from his countrymen as soon as he was rewarded with a gold medal. Now, once again, he came into the spotlight when he decided to open a training centre for young athletes. Indian Javelin thrower, Neeraj Chopra, accepting the advice of PM Modi will visit different schools to guide the students. Now the question is, will he achieve success in his outreach programme?Let his Kundli reveal the same!
---
The Auspicious Raj Yoga In Neeraj Chopra's Kundli
Referring to the Surya kundali, Neeraj Chopra is connected to the auspicious Raj yoga, formed by the exalted Mars and Jupiter. Therefore, he achieved success at the international level. He may even star in his upcoming biopic movie. But, things may quickly turn upside down due to the Saturn transit.
Currently, Jupiter is passing through the 3rd house, which inspires Chopra to come up with coaching programmes. Hence, he is likely to get fame following his involvement in generous works.
Know the correct path of your career? Get your answers from experienced astrologers now!
Recently, gold medalist Neeraj Chopra arrived in Ahemdabad to motivate young minds. It won't be surprising if an Indian athlete decides to enter the Bollywood industry soon. We wish him all the very best for his future endeavours.
Know what's in store for next year, anaylse yearly report 2022.
---
---