Impressive Kundali Of Neeraj Chopra That We All Want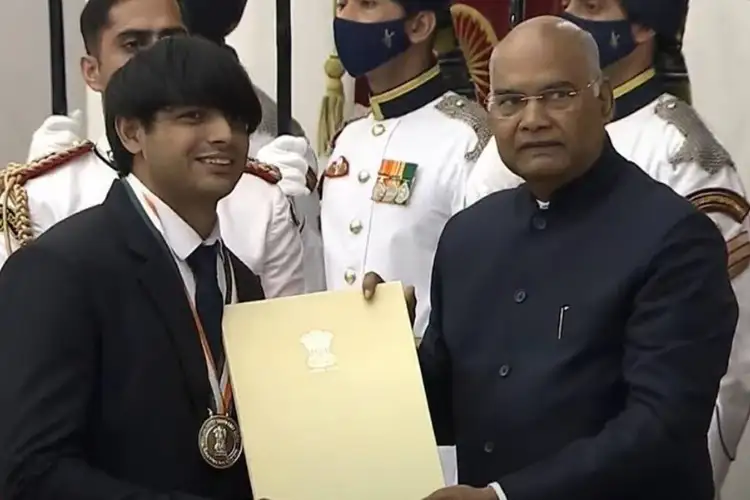 Neeraj Chopra, who won India a gold medal in the Olympics, is no less than a real-life hero. Honouring this hero, Neeraj has been awarded the 'Major Dhyan Chand Khel Ratna Award' by the Government of India. Getting this honour at the age of 23 is a big achievement, although many people are upset because he was not given a Padma Award. Times seems positive for this gold medalist, let's dive into his horoscope to see what store ahead for his future. 
Neeraj Chopra was born on Dec 24,1997, in Haryana. He is a Capricorn and in his chart, there is a Neech Bhang Yoga of Jupiter and Mars. This Yoga is very auspicious for him, due to which, Neeraj got this achievement and fame. Moreover, Jupiter is in the third house of his chart, which is likely to support him in the coming time, bringing new possibilities of success in his life.
Jupiter is bringing only the best for Neeraj Chopra. Know what this giant benefic planet brings for you here.  
---
---