Are Planets The Mastermind Behind Boris Johnson's Controversy?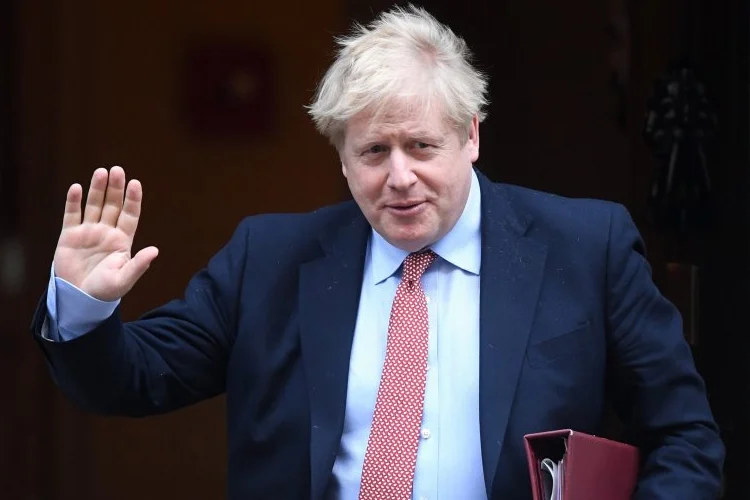 Boris Johnson – The British Prime Minister is going through tough times. According to the reports, Rishi Sunak resigned as finance minister, and Sajid Javid quit as health secretary. And due to this, during the weekly session of Prime Minister's Questions in parliament, Boris Johnson faced repeated calls to resign from the post of Prime Minister from angry MPs. But this didn't stop Boris infact, he refused to quit, despite a slew of resignations.
He even told the MPs that "Frankly, the job of a prime minister in difficult circumstances when you have been handed a colossal mandate is to keep going and that's what I'm going to do." But the question arises: Will Boris Johnson stand to his word? What is the reason behind coming in controversies? Will planets support Boris Johnson in his difficult political journey? Well, for this, you need to have a sneak peek into his horoscope! So, let's see what plans the planets have for him:
---
Blessed With Raj Yoga: One Of The Powerful Yoga
Born on Jun 19, 1964, in New York, in Boris Johnson's birth chart, the Ascendant Lord Mercury, which is also the Atmakarka, is in exchange with the 9th house Lord Venus creates a strong Raj Yoga. This Raj Yoga is very much responsible for making him the Prime Minister of the UK. Not only this, in his horoscope, there is a conjunction of  Sun-Rahu-Mercury and Venus-Mercury exchange gave him superb communicative skills and made him a leader with a mass appeal. But, Venus is retrograde, and Sun's affliction by Rahu always drags him into one or the other controversies every now and then.
Dodge controversies by analysing your horoscope! Avail your Free Janampatri Now!
---
Astrological Reasons Behind His Challenges
Currently, he is passing through a strong Mercury-Venus Dasha phase. Although he recently emerged victorious in the no–confidence motion, his path is paved with a lot of challenges and difficulties.
As of now, the transiting Rahu is passing through the 8th house along with transiting Rahu over the natal Jupiter. It may create controversy around him. Some of his decisions may raise doubts and confusion among his own party members. He may also have to face criticism from the opposition. The period till 10th August seems very challenging and stressful for him.
---
The Future Of Boris Johnson
The journey ahead for the British PM could be quite turbulent. He may have to undergo various political challenges, and his authority could be challenged again and again.
The transiting Jupiter may act as a safeguard, and this could ease the intense pressure to an extent. But, there are strong indications that there can be a change in the leadership of the Conservative Party, and there is also a strong possibility of an early election before an expected date in 2024. 
Are you too on the verge of challenges? Know from our Expert Astrologers!
---
---