Rajkumar Rao And Patralekha: Is This Marriage Made In Heaven?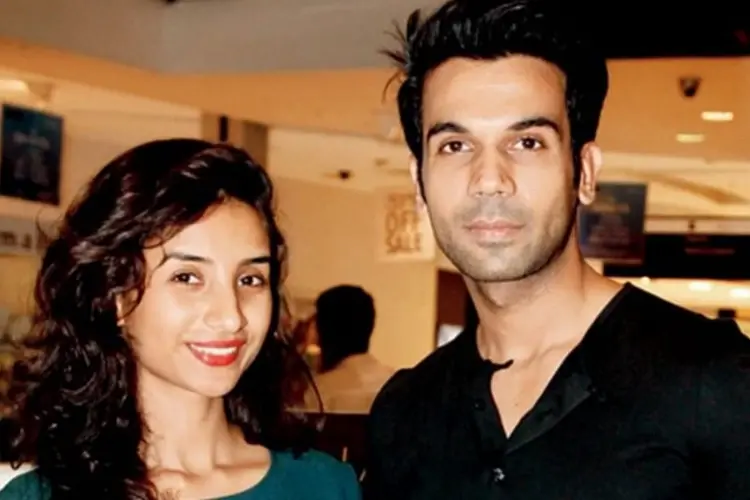 Rajkumar Rao and Patralekha are currently in the news. According to the sources, they are soon to tie a knot on Nov 10, 2021, and the wedding venue is in Chandigarh! They have been in a relationship since 2010 and now want to take their relationship one step ahead. 
Now, these lovebirds are also married. You could be next? Talk to astrologers to know when is your wedding on cards. 
---
Some Tiffs & Some Tuff Love
Rajkumar Rao is a Leo and Patralekha is a Capricorn. When it is about Leo and Capricorn, we have two Alphas here. On one hand, we have old-school Capricorn and on the other hand dramatically show-off Leo. They are both very progressive, passionate, and ambitious signs. Leo, being a fire sign, is full of vigour, positivity, and passion. Probably, this is what attracted our Capricorn Queen, Patralekha to Mr. Charming, Rajkumar Rao. 
Talking about their elements, Patralekha belonging to the earth sign naturally takes it slow. No wonder they were in a long-term relationship before finalising the marriage. Leo is a fire sign and this is the reason behind Rajkumar's confidence, which secretly a Capricorn likes. 
Leo and Capricorn move ahead in a relationship very slowly, carefully unveiling various dimensions of their partner's nature. Both don't like to be passive in life. They usually have big plans for themselves and for their relationship.
Leo likes to get huge attention whereas Capricorn is a bit reserved and does not go for slushie displays of affection. And yet, the more Leo is not getting that attention, the more he gets dramatic. This can make Capricorn feel that she has had enough. Leo is very extroverted and Capricorn is far more introverted, so it is very natural for them to have minor clashes. They have very different ideas and ways of handling money, raising kids and social interaction.
You May Like to Read: Zodiac Compatibility 
---
Smooth Sailing on a Rocky Road
Mars is in its own zodiac in Patralekha's chart, which can make her aggressive and reactive. The star sign of Rajkumar gives him a touch of stubbornness and egotism which can create hurdles for both of them. In an argument, Rajkumar may think that he is winning the battle, however, it is the Capricorn who has a more subtle and subversive type of control. So no matter how many rounds of battle Rajkumar Rao may win, it's his M'Lady who is likely to come out with a winning streak. After all, everything is fair in Love and War.  
Their combined astrological reading reveals that they have four positive yogas and two negative yogas. The exalted Saturn and self-house-occupied Sun, Mars and Jupiter will create more positivity in their life together. Both may be very different from each other but it's love that keeps the bond alive. And when it comes to Capricorn and Leo, they are quite serious about their commitments. 
Want to know what hurdles and surprises store for your married life? Click here. 
---
---