Astrological Predictions Of Most-loved Actor Shahrukh Khan Kundli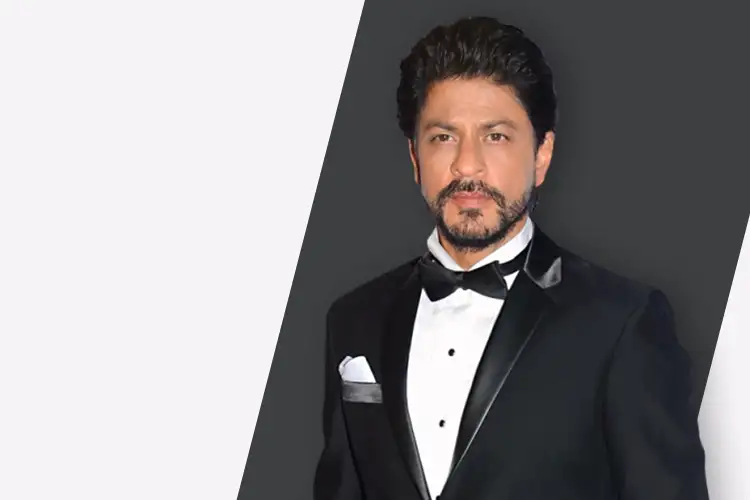 Shahrukh Khan Birth Chart
| Shahrukh Khan: | Birth Details |
| --- | --- |
| Shahrukh Khan birth date: | 2nd November, 1965 |
| Shahrukh Khan Birth: | 02:30 |
| Shahrukh Khan Birth Place: | Delhi, India |
| Shahrukh Khan Zodiac Sign | Scorpio |
Shahrukh Khan Horoscope predictions
Will Planets Keep Assisting SRK's Role In Film Industry?
Srk kundli explains that King Khan joined the film industry during the mahadasha of Rahu, where he got his first break in Bollywood. From Delhi to Mumbai, Rahu dasha brought him as Rahu is associated with the film industry. Rahu has been placed extremely powerful in King Khan's horoscope. Therefore, Rahu blesses him with a lot of stability and perseverance. Taurus is the sign which shows all materialistic desires, and Rahu in Taurus makes an extremely strong impact on his career as he was attracted towards it and, with the help of dasha, got it also. He got his first break in Bollywood from the movie 'Deewana' which earned him during Rahu dasha. He then switched his career very differently when he was going through Jupiter mahadasha as this brings a very different kind of roles for him where he was tested on his acting ability and talent. Jupiter is the planet of expansion, and Jupiter gives him thrilling 'Bazzigar', Suspicious 'Anjaam' and unforgettable character of Rahul in 'Darr'. Jupiter gave that a different way to present himself, which again created a strong stay in the industry where audiences decided he would stay here.
After some time, during the phase of Jupiter's mahadasha and Mercury's antardasha, he worked with Yash Chopra Productions 'Dilwale Dulhania Le Jayenge'. This was the actor's longest-running movie in the cinema industry. And this is how he got the tag of Romance king, and he became every girl's dream hero. Mercury's antardasha helped him as it is the planet of communication and gave him a different way to represent himself to audiences. The tough time in his life also came when he was going through Jupiter's mahadasha and Ketu's antardasha. He tried some different kinds of action films, but he was not that good as his previous films. Ketu's antardasha always brings some restrictions and hurdles in a natives life as it is the plane of liberation. However, during this dasha, the actor got a film 'Badshaah', and he came to be known as Badshah of Bollywood, but as per box office collection, the movie failed to perform.
When King Khan was serving Jupiter's mahadasha and Venus's antardasha, he again came to the limelight as a romantic hero. He worked in the film 'Kuch Kuch Hota Hai' and became the highest-grossing film of the year. Venus represents acting in cinema, and what better explanation we all need here as it was going through the antardasha of the artistic planet, Venus. In the same way, he did 'Kabhi Khushi Kabhie Gham', which again increased his popularity throughout the world. Venus placement in Sagittarius makes him very expressive without fear, and we all see in his performances as well.
Later, King Khan brought the IPL team Kolkata Knight Riders in 2008, when he was going through Saturn mahadasha. Saturn is the planet of restrictions and delay, which negatively affected his life. As Saturn dasha always brings some hurdles at its start, this taskmaster always blesses immensely in the latter part of life as this is the speciality of Shani dev. We all knew even though KKR was not successful in the initial years, but later the team won the IPL trophy twice. KKR became one of the strong competitors in the league. This was due to the fact that Saturn is the planet of solidity and stability.
Also Read :- Gauri khan का पहले भी कई मामलों को लेकर सुर्खियां बटोर चुकी है। यहां तक कि उनका नाम भी ड्रग्स केस में आ चुका है।
SRK's Love Affair May Continue For Next Year
The romantic hero, who had many female following, ended up marrying his love partner, Gauri Khan. As per the Shahrukh Khan kundali, he would have love and the same way he was blessed to convert in marriage life. Venus in the fifth house makes him extremely romantic, and Venus in Sagittarius makes him very expressive in love and relationships. This Venus of Sagittarius sign always needs someone who will be the same excitement as him. So, what else could he have expected for a better love life.
The natal Moon in Capricorn makes him a dependable and trustworthy person in love relations. This is one of the most prominent reasons that both SRK and Gauri were in a 6 years courtship, and later on, they got married to each other. Feminine planet Moon in Shravan nakshatra makes him a very romantic person and assists him in strengthening the relationship as well.
King Khan got married during Rahu mahadasha, and it is the planet that makes unconventional love marriages, and it was astonishing as they both met and fell in love. Rahu of Taurus sign blessed him with a solid and successful love with a happy married life as well.
Bollywood's SRK May Maintain The Same Fitness
As per Shahrukh Khan astrology, his health affected him when he was young. Debilitated Sun is not that good when it is in the house of disease. However, his Mars is placed in the sign of Scorpio, which is ruled by himself. Scorpio's Mars gives resisting power in health-related matters. He was going through Jupiter's mahadasha, and Rahu's anterdasha as this dasha brought some new wave in health-related matters. Scorpio's Mars makes him very interested in Gym and bodybuilding, which helped him maintain his good physique after the age of 50.
As per Shahrukh Khan kundli analysis, when he was playing his role in the film 'Darr', he got seriously injured during the action sequence in 1993. He was going through Jupiter mahadasha, which was just started and fractured three ribs and left ankle. We all knew Srk's amazing acting performance in the 1997 action thriller 'Koyla', which is known as King Khans, one of the best movies of all time. At the same time, he got an injury during the shooting of the song due to a muscular injury. When he was going through Jupiter's mahadasha and Ketu's antardasha, his health was seriously affected his health. Ketu's antardasha always creates some differences in natives, like whether mental or physical health for the time being.
Final Thoughts
Can you find yourself as a king in your specific field? For that you must know the strength and weak points of your natal chart which may make you build your strong career. Moreover,the remedial insights from your Janampatri will help you to understand how well you can utilise your energy to achieve success in varied spheres of your life. Shahrukh Khan has extremely beneficial combinations which helped him to achieve what he desired. So, why not consult an expert astrologer and know what will bring success such that you can also be the next King in your field.