The Trio Dance of Planets Behind Shardul Thakur's Kundli!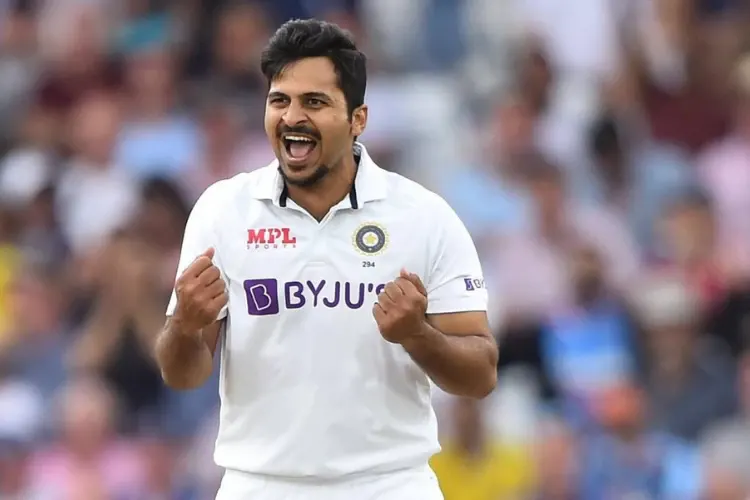 A video of Indian cricketer Shardul Thakur dancing has sent social media into a frenzy. Teammates Shreyas Iyer and Rohit Sharma are also shaking a leg with Thakur. The trio is dancing to the viral choreography of the remix of 'Shehri Babu'.
IPL star and upcoming talent, Shardul Thakur's planets back his talents. We decode it all here!
---
Shocking! Sade Sati Dosha of Saturn in Shardul Thakur's Kundli!
If we look at the Surya Kundli of Shardul Thakur, born on October 16, 1991, Palghar, then there is a Saturn in its own sign, making his horoscope as good as his all-round cricketing performance. But, the Moon is with Capricorn & there is an ongoing Sade Sati of Saturn on Capricorn. This can be a high raging bouncer in Shardul Thakur's career.
Leave negativities aside as Batsmen leave high paced bouncers. Book Shani Graha Shanti Puja now to cut down the effects of Shani Sadesati!
Not just Sade Sati, but Shardul Thakur has Vish Dosh in his kundli, which intends to trouble his life. We know it's probably double trouble, but in case your kundli has such deadly doshas, you must speak to our expert astrologers right away!
---
What were The Astro Reasons Behind The Viral Video of Shardul Thakur?
Although the video of Shardul Thakur has been going viral recently, the reason is that at the time of posting that video, the moon was transiting over Venus. This is also a factor in why the video went viral.
---
Predictions on Shardul Thakur's Performance
Shardul Thakur's will perform well till February 2023. He might see positive outcomes throughout this period. His performance has the potential to be spectacular.
How will your performance be in 2022? Check out the details based on your Sun sign!
---
---