Akshaya Tritiya: Why It Is Considered An Auspicious Day?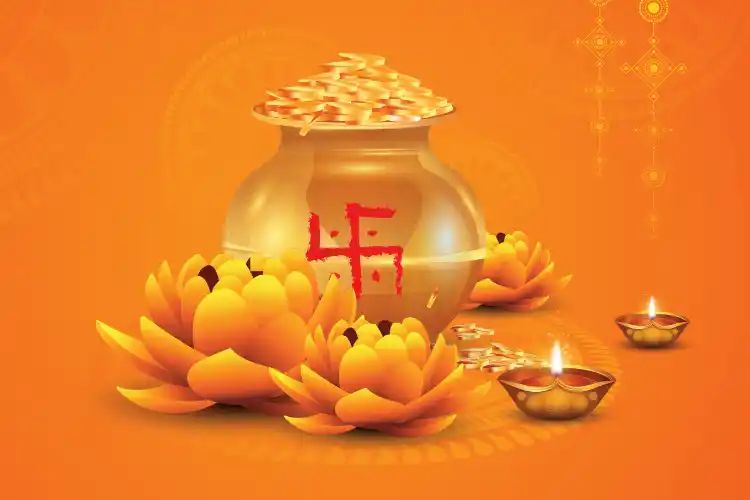 Akshaya Tritiya Meaning (Akti)
Akshaya Tritiya also known as Akha Teej is considered one of the most auspicious days as it is believed that the line of destiny changes on this day which makes it even more optimistic for humankind.
Curious to know how? Well, let's find out!
First of all, let us understand more about the literal meaning of these two words. In "Akshaya Tritiya", the word "Akshay" means never-ending or everlasting. The everlasting is related to prosperity, joy and success, and "Tritiya" is the third face of the moon.
As Lord Ganesha and Goddess Laxmi are believed to be the signs of great prosperity and success in Hindu mythology, starting a new venture or buying something new on this day is considered extremely auspicious. Also, buying gold and doing Lakshmi Puja is one of the core rituals.
Akshay Tritiya 2023 Date And Time
According to the Hindu calendar,  it is celebrated on the third day of the month of Vaishakha (April – May).
| Akshay Tritya | Date and Time |
| --- | --- |
| Akshaya Tritiya | Saturday, April 22, 2023 |
| Akshaya Tritiya Puja Muhurat | 07:49 AM to 12:20 PM |
| Duration | 04 Hours 31 Mins |
| Tritiya Tithi Starts At | 07:49 AM on Apr 22, 2023 |
| Tritiya Tithi Ends At | 07:47 AM on Apr 23, 2023 |
Akshay Tritiya Astrological Significance
Akshay Tritya occurs once a year when the Sun and Moon are in exaltation, as well as being at their brightest point during the day.
The three lunar periods are considered particularly auspicious in Vedic Astrology and are also known as Sade Teen Muhurat'. Sade means half and Teen means three, so Sade Teen Muhurat refers to a three-and-a-half Muhurat.
They are the first lunar period of Shukla Paksha(bright fortnight) of the Chaitra month,
The tenth phase of Ashvin month is taken as the second lunar period.
The first phase of Shukla Paksha of the Kartik month
The third phase of the month Vaishakh is taken as the third lunar period.
Here, the first three phases are considered as the full phase of the lunar month, and the other two are considered halves.
What conspiracy planets are playing against you? To know in detail, Talk to astrologers.