Overview of Baisakhi Festival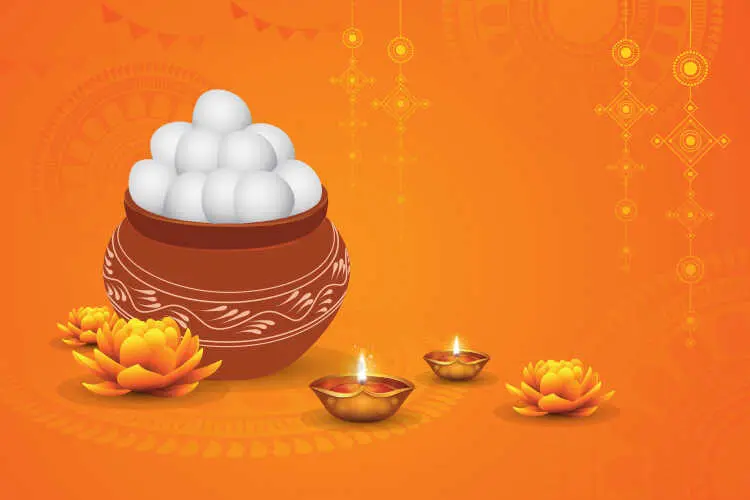 Baisakhi is indeed an extraordinary Sikh celebration that falls on April 13 this year. The whole celebration is organized to commemorate the start of the Sikh New Year. It is primarily observed in Punjab, Uttar Pradesh, and Haryana, on a high key, in the northern region. This festival receives tremendous love, it is embraced with enthusiasm and great zealous.
The spring festivity seems to be another name for this event. On this day, participants also recognize Guru Gobind Singh, the Sikh Guru. Also, Gurudwaras host special langars and offerings to celebrate the anniversary. Vaisakha Sankranti and Vaisakhi day are several other names for this gathering.
So, without any further talk, let's understand Vaisakhi meaning, Vaisakhi Story and much more.
---
History of Baisakhi
Guru Gobind Singh established Khalsa culture in 1699. Some other legend surrounding this day claims that Guru Gobind Singh asked several people to give up their freedom for the Guru on this day. Just five guys walked together after he said this, and they were later named Panj Piaras of the Sikh Culture. Individuals throughout the North of India often cultivate their agriculture on this day and praised their leaders for supporting them with survival and shelter.
People are dressed up in traditional outfits as well as celebrate with their families to acknowledge this day. On the day, participants sometimes eat Kada Prasad, made with atta and ghee and offer it to everyone. Before we delve into further details of Baisakhi, we wish our readers a very happy Baisakhi on this Sikh festival.
Celebrate Life Everyday Through Astro Guide
---
Importance & Significance of Baisakhi
Baisakhi, Punjab's harvest festival and new year, has a fascinating history. Punjabis and Sikhs majorly celebrate this festival. Vaisakhi, or Vaisakhi, is one of the three Hindu festivals chosen by Guru Amar Das to be observed by Sikhs. As we mentioned before, Baisakhi will be observed on the 14th of April, 2021.
Baisakhi is the most well-known Punjabi festival. Also, it is the Punjabi new year. Every year, it arrives in Baisakh, the very first month of the Vikram Samvat Hindu Calendar, and so it is considered as Baisakhi.
In Bengal, it is celebrated as Naba Barsha, in Tamil Nadu as Puthandu, in Assam as Rongali Bihu, and in Bihar as Vaisakha.
This fest is particularly significant for Sikhs because it commemorates the establishment of the Khalsa Panth in Sikhism. Also, this day is noteworthy from a meteorological standpoint. The Five beloved ones portrayed the Khalsa, which was the united body of all incorporated Sikhs (or the Panj Pyare in Punjabi). It is also known as the Guru Panth, or the Guru's incarnation. The establishment of the Khalsa nation spawned two key aspects of Sikhism: the Khalsa civilization, and the method of enforcing Guru Nanak's philosophy as prescribed – Shabad surat abyass:
Guru Nanak's mission was completed after the sacrifices of the Gurus, the sacrifice of Guru Gobind Singh's four sons, and several sacrifices of Shahid Singhs. Everything that was achieved during the 314 years was covered and protected by these aspects.
The date of Baisakhi is unique and influential since it signifies the Sun's entrance into Mesh Rashi, which is why it is also known as Mesha Sankranti.
For farmworkers in agricultural production in wealthier states like Haryana and Punjab, this is also a significant day. Farmers visit temples and gurudwaras after waking up early and changing into new clothes to thank the Lord for the bountiful crop and pursue blessings for a prosperous cultivation campaign. Crops also celebrate Baisakhi by engaging in Baisakh. Also, the celebration of Baisakhi includes vigorous bhangra and Gidda dance Fair.
Besides Sikhs and Punjabis, this day is memorable for the whole of India. Since it was on this day in 1875 that Swami Dayanand Saraswati established the Arya Samaj, a transformed Hindu congregation that is pledged to the Vedas for divine guide.
For Buddhists, Baisakhi Day is also noteworthy as it is the day on which Gautam Buddha attained enlightenment and Nirvana.
---
Rituals of Baisakhi
Rituals
Baisakhi is a harvest festival, and it is celebrated with a lot of merriment and colour. Rabi crops remain fit to be cut in different parts of India throughout this phase, billowing with optimism and dynamism. Punjab, Haryana, and West Bengal are among the states that celebrate it the most.
Farmers
On this day, farmers dedicate their lives to Mother Nature and praise her for the abundant harvest. They also wish for the country's well-being and stability in the forthcoming year.
Also, people get up early and bathe in the Holy Rivers on Baisakhi.
Changing social identities for this phenomenon. Jatta Aai Baishaki is the Punjabi name for the festival, while it is popular as Poila Baisakh in West Bengal. In South India, it is popular as Vishu Baisakhi.
South India's Vishu Baisakhi is observed in a unique way. This Hindu event is organized with swiftness and pomp and circumstance in Kerala, India's southernmost state. It is bombarded with fireworks, light, and colour.
Folks thank the Lord by adorning a reflection with a variety of colourful fruits, herbs, and pulses. Vishu Kai neettam, which might be a simple rupee coin or a more lavish, is given to the youngsters. Keralites sometimes arrange a Sadhya, which is a lavish feast of fruits and vegetables prepared especially for this day.
Sikh:
Sikh families and associates gather in Gurdwaras on Baisakhi to take part in special morning prayers. Only after prayer, all of the devotees are given a dessert called Kada Prasad.
A special Langar, which is free food for others, has been organised.
On this day, the Guru Granth Sahib, the famous Sikh scriptural interpretation, is brought along in a ceremony. Numerous bands play, dance, and recite spiritual slogans and condolences during the ceremony.
Almost all males and females demonstrate Bhangra and Gidda, two elements of traditional dance, on this day.
Respectively females and males dress in vivid colours. The men wear conventional turbans with big follower embellishments on top of their heads. Kurtas, a broad waistcoat with a designed blazer, are often worn by them. A lungi, a huge chunk of fabric wrapped around the waist, was worn under the kurta. Salwar suits and scarves are worn by women.
Usually, Puri, Gajjar ka halwa, Paneer Tikka, Motichhor Ladoo, Makki di roti, Chicken Biryani, and other traditional Indian and Punjabi dishes are served on this day.
Bhangra (Dance Form):
The Baisakhi carnival will not be successful including Bhangra. Musicians play a lot of Punjabi Boliyaan and their energetic steps rock the air. People also like to play the dhol, flute, and other musical instruments. This dance depicts the sowing of seeds, hoeing, wheat cutting, and crop sale.
Sing, Dance and just Love Yourself, and Don't Forget one thing, Get Your Free Janamatri Now!
---
Baisakhi Celebration - Famous Places
Punjab:
Including all Punjabis, Chandigarh operates as a big centre. Baisakhi is celebrated here with a lot of formalities. People are dressed in their brightest colours and have a lot of radiance on their faces. Every house also prepares an extraordinarily credible selection of ingredients. Every member of the family makes a reference to the Gurudwara and extends religious ceremonies to God. Individuals value singing and dancing throughout the evening. This is a good place to go if you want to experience Baisakhi in the breeze. On this day, the atmosphere is similar to Holi and Diwali.
Haryana:
Each year a significant Mela is organized in this state. It is well-known, and visitors come from all over the world to see it. The Baisakhi Mela is coordinated and sponsored by the Haryana Tourism Department. On the 13th and 14th of April, Pinjore Gardens will host a festival. The tourists enjoy the highly authentic Punjabi cuisine that is prepared. Shopaholics are enticed by the Artisan Bazaar's abundance of weavers and embroidery shops. Punjabi music and Punjabis in their distinctively colourful garb are also common attractions. For school children, rangoli and drawing contests are organised, and cultural programmes such as singing and dancing are held throughout the evening.
Amritsar:
On this day, the Sikhs' possibly visits one of the best creation of the world, the Golden Temple. On this unique day, the environment surrounding the Gurudwara appears to be very attractive and vibrant. Folks can be seen enjoying a wide range of cuisines here. Early in the morning, people go to the Gurdwara to give blessings and then eat the delicious semolina as Prasad. A distinctive brunch entitled the langar is served to temple pilgrims during the day. It's also classified as the "Holy Lunch." The festival's allure brings even more elegance to this lovely framework. Tossing parties in the evenings where they dance and eat with relatives and friends.
Jalandhar:
During the Baisakhi festival, the communities of Jalandhar are a big draw. Since the carnival reports information of the harvesting season, it is widely observed in farms and other locations where food is grown. The citizens of the city congregate on the celebration grounds and community groups to participate in all of the events. Shopping, wine, dance, and music are all part of the festivities, which are the key ingredients in the metro's merriment. The true Baisakhi ceremonies can be seen in the villages, where men execute the Punjabi folk dance Bhangra and women perform Gidda to the tunes of Punjabi folk music.
Delhi:
Delhi, India's national capital, is home to a sizable Sikh and Punjabi population, which suddenly appears across Baisakhi. Visitors attend the gurdwara dressed in their best traditional attire. In addition, there are numerous Baisakhi parties held throughout the region. People exchange greetings or host dinner parties featuring typical Indian cuisine. Baisakhi's impact can be seen clearly in certain parts of Delhi.
Tap Your Potential 3x more through Astrology, Ask the Experts Now!
---
Closing Note
Owing to a certain celebration, enjoyment, attachment, and distance come near. The influx of new harvesting crops is a sign of happiness and bonding. There are many religious names, but the celebration's slogan is peace.
This is what makes India great. Undoubtedly this Baisakhi harvest festival is rooted in the sacrifices of legends, emotions of farmers, and the heart of the people in India. This is not just about Baisakhi day, it's more about the celebration of unity, and utmost prosperity.  #HappyBaisakhi
---
---