Baisakhi 2023: A Beautiful Harvest Festival And New Year For Sikh Community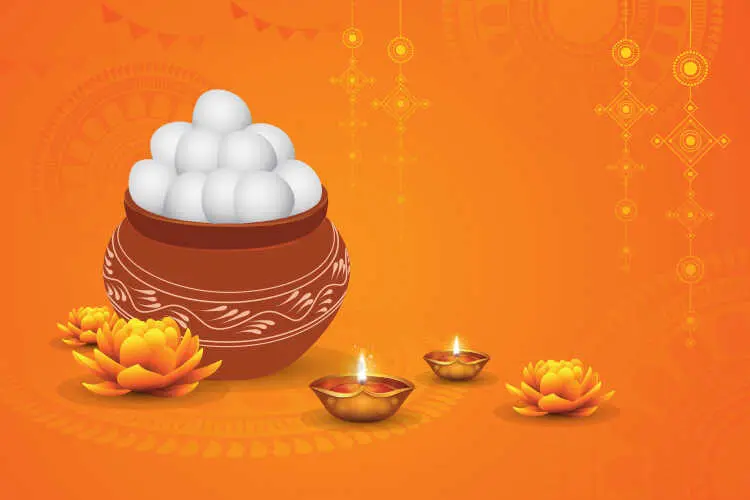 Baisakhi is a harvest festival celebrated in Punjab. Its celebration also marks the Sikh New Year. It is primarily observed in Punjab, Uttar Pradesh, and Haryana, on a high key, in the northern region. This festival receives tremendous love, it is embraced with enthusiasm and great zealous.
The spring festivity seems to be another name for this event. On this day, devotees also recognise Guru Gobind Singh, the Sikh Guru. Also, Gurudwaras host special langars and offerings to celebrate the anniversary. Vaisakha Sankranti and Vaisakhi day are several other names for this gathering.
---
Baisakhi Date And Time
Vaishakhi: on April 14, 2023
Vaishakhi Sankranti Moment: 03:12 p.m.
Mesha Sankranti: Friday, April 14, 2023
---
History of Baisakhi
Guru Gobind Singh established Khalsa culture in 1699. Some other legend surrounding this day claims that Guru Gobind Singh asked several people to give up their freedom for the Guru on this day. Just five guys walked together after he said this, and they were later named Panj Piaras of the Sikh Culture. Individuals throughout the North of India often cultivate their agriculture on this day and praised their leaders for supporting them with survival and shelter.
People are dressed up in traditional outfits as well as celebrate with their families to acknowledge this day. On the day, participants sometimes eat Kada Prasad, made with atta and ghee and offer it to everyone. Before we delve into further details of Baisakhi, we wish our readers a very happy Baisakhi at this Sikh festival.
Uncover what your upcoming days hold. Get a Free Astrology Report 2023 to unleash secrets.
---
Importance of Baisakhi
This fest is particularly significant for Sikhs because it commemorates the establishment of the Khalsa Panth in Sikhism. This day is noteworthy from a meteorological standpoint. The Five beloved ones portrayed the Khalsa, which was the united body of all incorporated Sikhs (or the Panj Pyare in Punjabi).
It is also known as the Guru Panth, or the Guru's incarnation. The establishment of the Khalsa nation spawned two key aspects of Sikhism: the Khalsa civilisation, and the method of enforcing Guru Nanak's philosophy as prescribed – Shabad surat abyass:
Guru Nanak's mission was completed after the sacrifices of the Gurus, the sacrifice of Guru Gobind Singh's four sons, and several sacrifices of Shahid Singhs. Everything that was achieved during the 314 years was covered and protected by these aspects.
Baisakhi is unique and influential since it signifies the Sun's entrance into Aries sign, which is why it is also known as Mesha Sankranti. In Haryana and Punjab, the day of Baisakhi is significant. Farmers visit temples and gurudwaras after waking up early and wear new clothes to thank the Lord for the bountiful crop and pursue blessings for a prosperous cultivation campaign.
---
Rituals In Baisakhi
'Awat Pauni,' a significant Baisakhi ceremony, is performed. People gather here to harvest crops while listening to the dhol and singing melodic folk melodies. A religious procession is known as 'Nagar Kirtan' is also carried out in the Baisakhi. People come together to sing songs and chants from the Sikh sacred book, the Guru Granth Sahib. They are led by five Khalsa dressed as Panj Pyaras who carries the sacred book as a sign of respect.
---
Celebration Of Baisakhi
Baisakhi is a harvest festival, and it is celebrated with a lot of merriment and colour. Rabi crops remain fit to be cut in different parts of India throughout this phase, billowing with optimism and dynamism. Punjab, Haryana, and West Bengal are among the states that celebrate it the most.
On this day, farmers dedicate their lives to Mother Nature and praise her for the abundant harvest. They also wish for the country's well-being and stability in the forthcoming year.
Sikh families visits Gurdwaras on Baisakhi to take part in special morning prayers. After prayer, all the devotees are given a dessert called Kada Prasad. A special Langar is organised on this day.
On this day, the Guru Granth Sahib, the famous Sikh scriptural interpretation, is brought along in a ceremony. Numerous bands play, dance, and recite spiritual slogans and condolences during the ceremony. People engage in Bhangra and Gidda, two elements of traditional dance, on this day.
Men and women dresses in vivid colours. The men wear conventional turbans with big follower embellishments on top of their heads. Kurtas, a broad waistcoat with a designed blazer, are often worn by them. A lungi, a huge chunk of fabric wrapped around the waist, was worn under the kurta. Salwar suits and scarves are worn by women.
Usually, Puri, Gajjar ka halwa, Paneer Tikka, Motichhor Ladoo, Makki di roti, Chicken Biryani, and other traditional Indian and Punjabi dishes are served on this day.
Sing, Dance, and just Love Yourself, and Don't Forget one thing, Get Your Free Janamatri Now!
---
Closing Note
Undoubtedly this Baisakhi harvest festival is rooted in the sacrifices of legends, the emotions of farmers, and the heart of the people in India. This is not just about Baisakhi day, it's more about the celebration of unity, and utmost prosperity.  #HappyBaisakhi
Celebrate life every day through Astro guide. Talk to an Astrologer Now, First Consultation with 100% Cashback!
---
---