Indira Ekadashi 2021: Vrat Katha, Puja & Significance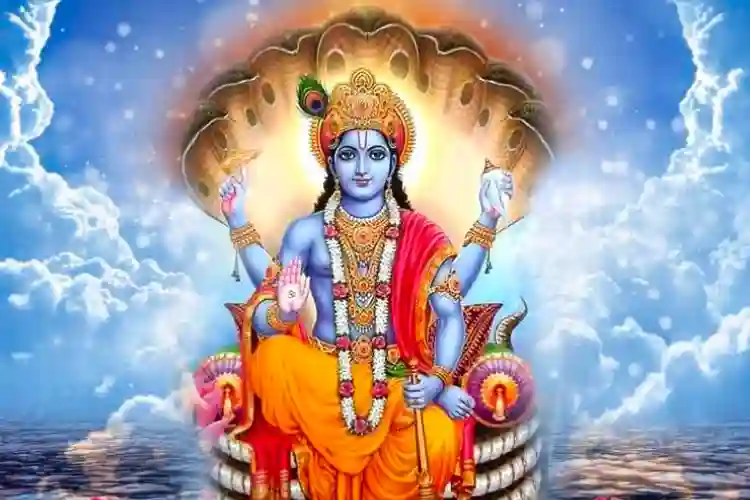 The 11th day of Krishna Paksha in the Ashwin month is called Indira Ekadashi. In the year 2021, Indira Ekadashi will arrive in the first week of October. As it falls on Pitru Paksha, it has a special recognition. Indira Ekadashi Vrat is considered to give salvation after death and therefore, devotees observe fast on this day of their ancestors. The Indira ekadashi vrat is considered to be the most sacred and holy of all the fasts. 
According to the belief, after observing this fast properly, a person may go to heavenly abode. Those who have ancestors willing to receive salvation may get it by the efforts of their family members. This could be only possible by the grace of Lord Vishnu and hence, devotees worship Lord Vishnu by doing Vishnu Puja on the occasion of Indira Ekadashi. Let us throw more light into this topic.
2021 Indira Ekadashi Date and Time
| Muhurats | Date / Time |
| --- | --- |
| Indira Ekadashi | 2nd October 2021 - Saturday |
| Ekadashi Begins - | 11:03 PM on 1st Oct 2021 |
| Ekadashi Ends - | 11:10 PM on 2nd Oct 2021 |
Indira Ekadashi Importance
The fast of Indira Ekadashi is associated with the liberation of the ancestors and peace of their souls. By observing this fast, Lord Vishnu liberates the living beings. On this day,  those who worship the Lord may get his blessings and their ancestors may rest in paradise. Along with that, worshipers may get immense happiness and prosperity in their life. They keep a day-long fast to please the Lord to seek his blessings. Besides, there is a great importance of reading Vishnu Sahasranama along with fasting rituals and worship. By doing so, one may receive peace in the three worlds.
Indira Ekadashi Vrat Katha
According to the legend, King Indrasen of Mahishmati Nagar was a great devotee and majestic king of Lord Vishnu in Satyuga. Everyone lived happily in his Mahishmati kingdom, the people there did not have any trouble. One day, when the king was discussing with his ministers sitting in the court, Devarshi Narada Muni appeared in his court. 
Sage Narada informed the king that in your kingdom, all people are living a peaceful life, but your father is compelled to reside in Yamaloka due to his bad karmas. On hearing this, an anxious King Indrasen asked Devarshi Narada about his father's soul well-being. The sage told him that he must observe fast on Ekadashi of Krishna Paksha of Ashwin month to ward off his father's sins.
 King Indrasen then asked sage Narada on how to keep Ekadashi vrat? Narada replied that just a day before Indira Ekadashi, take a bath in the river on the tenth day and perform Shradh for your ancestors. On Ekadashi, worship Lord Vishnu and then eat fruits in the evening. By observing this fast, your father would get virtuous benefits. King Indrasen along with his brothers observed a ritualistic fast of Indira Ekadashi. As a result, his father got salvation and after the death of King Indrasen, his soul departed for heaven.
Puja Vidhi for Indira Ekadashi 2021
Wake up early, take a bath in the morning and wear clean clothes.

Mediate the Shaligram form of Lord Vishnu.

Make a swastika on the cloth with kumkum.

Offer flowers and rice on the swastika while chanting "Om Ganeshaya Namah" by bowing to Lord Ganesha.

Then, install Shaligram or the picture of Lord Vishnu inside the home temple.

Do

Vishnu Puja

by pouring gangajal water on the idol or picture of Lord Vishnu.

Offer roli, sandalwood, akshat, incense sticks, sweets etc.

Read Vishnu Sahasranama and perform aarti.

In the evening, light a lamp in front of the Tulsi plant.

Listen to the story of Indira Ekadashi Vrat.

Donate food to Brahmins after performing Shradh in the name of ancestors.

Conclude your fast by eating fruits on the day of Dwadashi.
Greetings
This is how Indira Ekadashi Vrat is followed by numerous devotees of Lord Vishnu. Worshipping the Lord with a whole heart may receive happiness in life and their forebears would attain salvation. That's all we have in today's edition. We wish you a Happy Indira Ekadashi in advance.