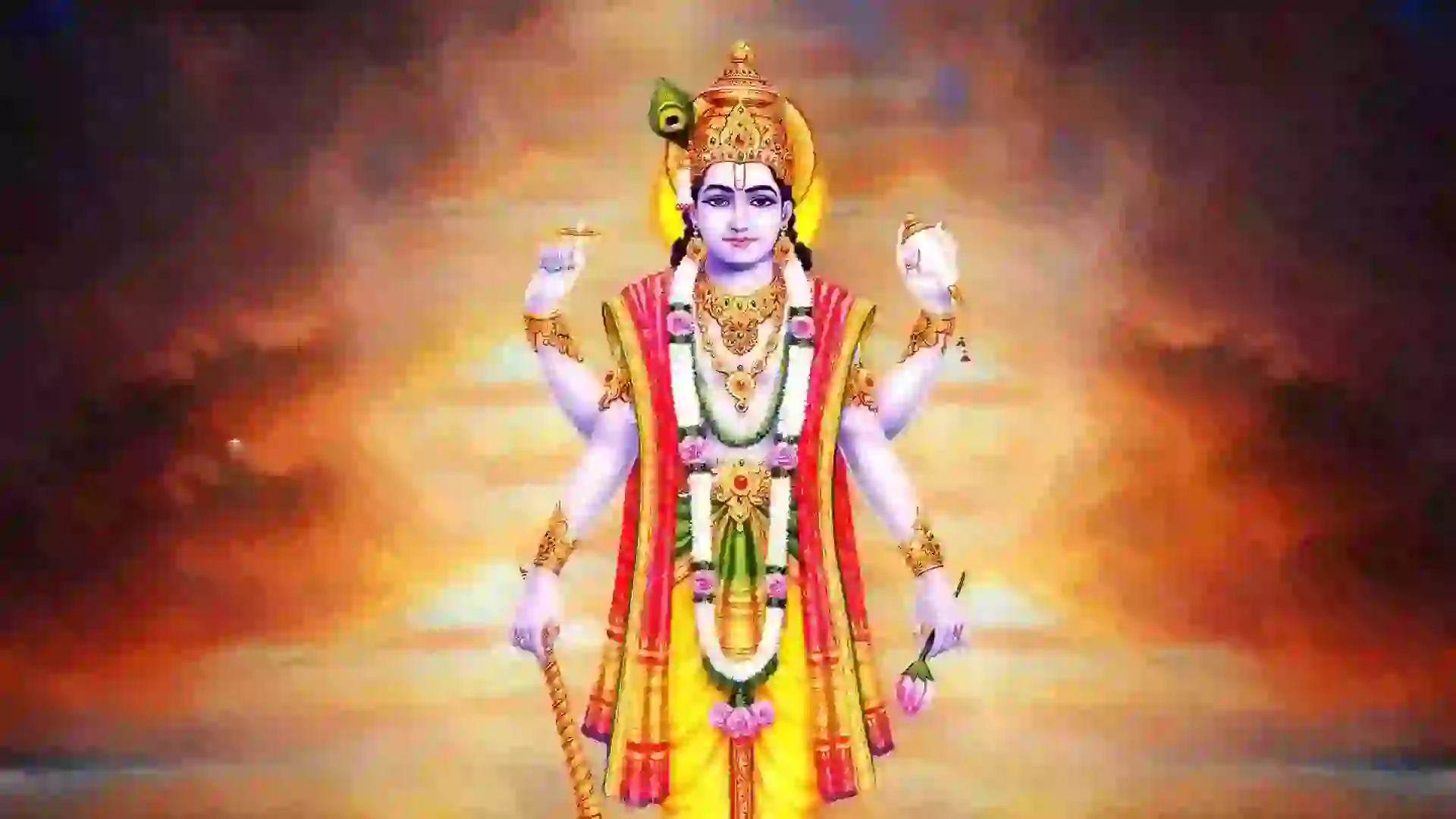 The Papmochani Ekadashi is the last Ekadashi of the Hindu Calendar. It falls on the 11th day of Chaitra Month. In the South Indian calendar, this day is observed in the Phalguna month during Krishna Paksha. The interesting fact is Papmochani Ekadashi falls on the same in both calendars. This year in 2021, Papmochani Ekadashi falls on Wednesday, 7th April 2021.
The Meaning of Papmochani is the combination of two words, Paap and Mochani. Paap means sins, and Mochani means the remover of sins. People worship Lord Vishnu by performing Vishnu Puja and fasting on the day of Papmochani Ekadashi Vrat. This Vrat helps everyone to live a peaceful life and to get rid of the guilt for past mistakes.
Bring Peace to Your Family, Talk to our Astrologers
---
Papmochani Ekadashi Muhurat Timings and Date:
The Papmochani Ekadashi falls on Wednesday, 7th April 2021.
Month: Chaitra – Purnimanta
Phalguna – Amanta
---
Auspicious Muhurat Timings for Papmochani Ekadashi Vrat:
Sunrise 06:04 AM and Sunset at 06:42 PM
Moonrise at 04:11 AM, Apr 08 and Moonset at 02:28 PM
Ekadashi Tithi Begins – 02:09 AM on Apr 07, 2021
Ekadashi Tithi Ends – 02:28 AM on Apr 08, 2021
---
The Story of Papmochani Ekadashi Vrat
The Bhavishya Uttara Purana talks about the Papmochani Ekadashi Katha or story. It is highlighted in the conversation between Lord Krishna, the avatar of Lord Vishnu and Yudhisthir, the eldest among the Pandavas. The story begins with Medhavi, a sage and a devotee of Lord Shiva, who was meditating in the forest of Chitraratha. Indra, the King of Heaven, along with Apsaras, used to visit Chitraratha often. Once, an Apsara named Manjughosha was attracted to the great sage Medhavi and tried to break the strong penance of the sage. But she was unable to do it due to the power of Medhavi's penance.
Manjughosha decided to break the penance of Medhavi and established a temporary residence in the forest. She sang so beautifully that even Kamdev was attracted to her voice. Manjughosha tried again and again to break the Tapasya of Sage Medhavi, but she failed. With every passing day, she became more attracted to Sage Medhavi. One day she finally succeeded in her mission and reached close to Sage Medhavi, which broke his meditation.
The Sage lost all his senses in the lust for Manjughosha and lost the purity of his penance. He was not aware of day and night and got trapped in the plan of Manjughosha. Both stayed together for a period of 57 years, and later Manjughosha lost her interest in Sage Medhavi. She told him the same and decided to leave. The Sage regained his senses and realised the trap of Manjughosha.
In anger, Medhavi cursed Manjughosha for turning into an ugly witch. He was in deep grief and sorrow and went to his father, Sage Chyavana. His father advised him and Manjughosha to perform the Papmochani Ekadashi Vrat Vidhi and ask for Lord Vishnu's forgiveness. He assured both of them that Worshipping Lord Vishnu on Papmochani Ekadashi would help them in life.
---
Papmochani Ekadashi Puja Vidhi
Below are the essential steps to perform Puja Vishi for Papmochani Ekadashi. Devotees follow these steps to get the best results of this Puja Vidhi.
Perform Fasting on the entire day of Papmochani Ekadashi.
Worship Lord Vishnu and recite Mantras, and sing Bhajans to please him.
Organise Gatherings and Sermons on Bhagavad Gita.
Devotees chant the mantra for their safety during fasting.
Devotees observe Papmochani Ekadashi as an auspicious day to seek forgiveness for all the wrong deeds. May Lord Vishnu forgive us for the past wrongdoings and bless us with a happy life on this Papmochani Ekadashi.
---
---