Parivartini Ekadashi 2023: Unveil The Vrat Katha, Puja Vidhi and Significance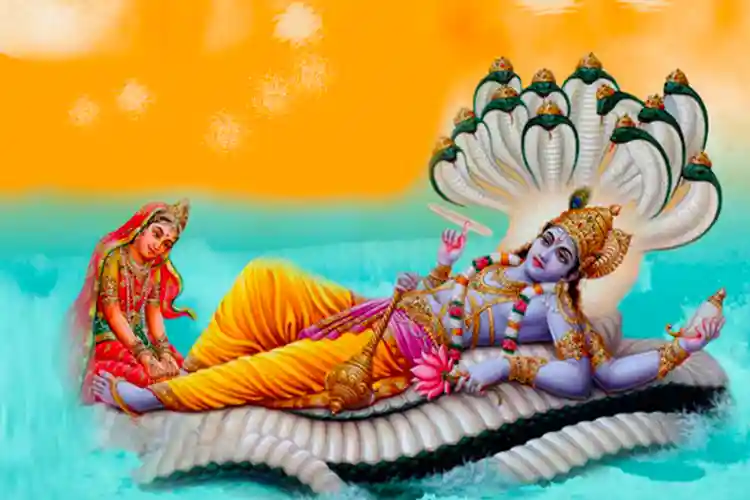 Parivartini Ekadashi 2023: Date, Time and Parana Time
| Event | Date and Time |
| --- | --- |
| Parivartini Ekadashi | Monday, 25 September 2023 |
| Parivartini Ekadashi Parana Time | On 26th Sep, 01:25 PM to 03:49 PM |
| Parana Day Hari Vasara End Moment | 10:11 AM |
| Parivartini Ekadashi Tithi Begins at | On Sep 25, 2023 07:55 AM |
| Parivartini Ekadashi Tithi Ends at | On Sep 26, 2023 at 05:00 AM |
Parivartini Ekadashi Significance
According to Hindu traditions, whoever observes the Parivartini Ekadashi Vrat may get blessings from Lord Vishnu. In the Puranas, it is mentioned that keeping Parivartini Ekadashi Vrat is equivalent to the fruit of Vajpayee Yagna. This fast must be followed in accordance with the prescribed procedures.
On this day, Vamana, Lord Vishnu's avatar, is highly worshipped. Fasting on this day brings name and fame, and all requests are granted. In addition, by keeping this fast, one attains liberation (Moksha). It is claimed that anyone who follows this fast may get rid of sins and wrong deeds of their life. Moreover, devotees may also get fame in all three worlds. Those who read this story or listen to this story may get the result equal to a thousand Ashvamedha sacrifices.
Parivartini Ekadashi Vrat Katha
And It Starts With
The ancient myths revolve around the king named Bali and its cruelty. The king was a devotee of Lord Vishnu, who used to organise daily yagnas. Due to his cruelty, all the deities, along with Guru Brihaspati, approached Lord Vishnu. They bowed down to Lord Vishnu and praised him through Veda mantras. Lord Vishnu turned and opened his eyes.
Lord Vishnu's Vaman Avatar
Hearing the request of the gods, Vishnu took the form of Vamana and approached King Bali to save the gods. King Bali was performing a yagna with the sages, seeing a boy coming towards him, Bali asked his name and the reason for his coming. Then, Brahmachari Vaman requested King Bali for three steps of land and said, O king, you must give this three steps of land. King Bali said that this is very little, brahmachari, you should ask for something big or more. But the dwarf lord stood firm on his request, as a result of which King Bali agreed to give him 3 steps of land.
King Bali's Realisation
As soon as the king agreed to the three steps, Lord Vamana took a huge step covering the entire Earth and the heaven in the other step. After that, he asked Bali where to keep the third step? Then, King Bali understood that this Vamana is none other than Lord Vishnu. So, he kneeled before him and said, Lord, keep your third step on my head. Lord Vamana agreed and took his final step on his head.
Sustenance Of Universe
As a result, the king was defeated by the Lord. Lord Vamana, while measuring his steps, has established Bhuloka – in his position, Bhuvarloka in the thigh, Swargloka in the waist, Mahaloka in the stomach, Janaloka in the heart, Yamlok in the throat and Satyaloka in the mouth.
There is the idol of Lord Vishnu placed on the back of Sheshnag in Bali's ashram. On this auspicious day, it is believed that Lord Vishnu takes his side while sleeping.
Parivartini Ekadashi Fasting Rituals
Wake up early in the morning and clean the area around the home temple.

Set yourself free from any other activities.

Get ready wearing neat and tidy clothes.

Worship the idol of Vishnu with Gangajal or holy water.

Light up diyas and

incense sticks.

Begin your one-day fast by completing aarti.

Recite the Vishnu mantra and invoke the lord in your prayers.

The next day, end the fast on Dwadashi Tithi.

Donate foods to Brahmins and distribute prasad among the people.
Like this day, you want everyday to be positive? Get a free astrology report 2023 to know how much is on your side.
Greetings01:25 PM to 03:49 PM
Parivartini Ekadash brings an opportunity to worship Lord Vishnu Puja with a pure heart to get his special blessings. On this day we also listen to Parivartini Ekadashi Katha to remember Lord Vamana's victory over king Bali. Hope you have a pleasant time reading this blog. We wish you a very happy Parivartini Ekadashi in advance. May you gain the blessings of Lord Vishnu.