Significance of Observing Rama Ekadashi Vrat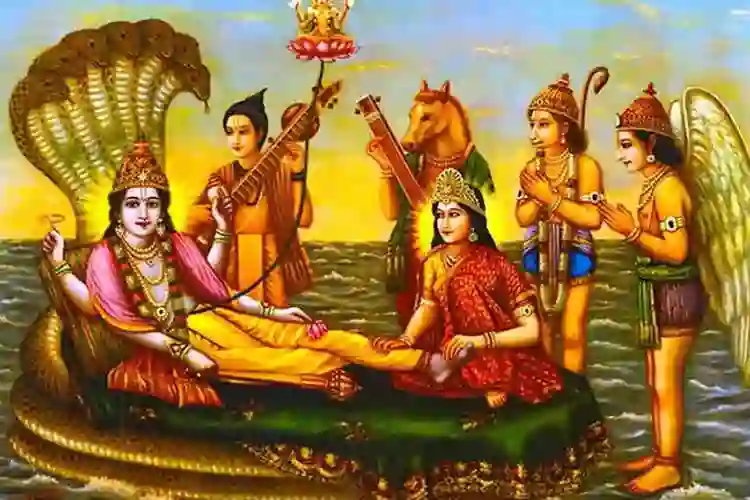 Rama Ekadashi 2023: Important Dates and Time
| Rama Ekadashi 2023 | Date and Timings |
| --- | --- |
| Rama Ekadashi Vrat Tithi | Thursday, 9 November 2023 |
| Ekadashi Tithi Begins | On Nov 08, 2023 at 08:23 AM |
| Ekadashi Tithi Ends | On Nov 09, 2023 at 10:41 AM |
| Parana Time | On 10th Nov, 06:13 AM to 08:34 AM |
| Dwadashi End Moment on Parana Day | 12:35 PM |
Significance Of Rama Ekadashi
As stated in Brahma-Vaivarta Purana, the one who observes fast on this auspicious day may get rid of their past sins or wrong deeds. A person worshipping Lord Vishnu with a pure heart may achieve salvation by Lord's grace. On this day, if you recite Lord Vishnu's mantras or ancient tales, you may make tremendous progress in your life. Some of the devotees also organize Vishnu Puja or Lakshmi Puja to appease the Lord. By organizing these Pujas, one may wash off their sins and may find ways to achieve success in life.
Ram Ekadashi's Story
According to ancient Hindu scriptures, once there was King named Muchukunda, who controlled a prosperous realm and had prime examples Indra, Varuna, and Kubera as his dear companions. He was a great devotee of Lord Vishnu. He had a girl named Chandrabhaga, who got married to Prince Shoban, the child of King Chandrasena.
Chandrabhaga was following the Vrat of Rama Ekadasi from her childhood days. So, she requested her husband to perform the Vrat. Shobhan kept her word but couldn't control his craving and succumbed to death before dawn. Then, a Brahmin named Soma Sharma was passing through Muchukunda's realm and saw the prince. When asked, Prince Shobhan requested Brahmin for help. Later, Soma Sharma informed Chandrabhaga and clarified the entire incident. He further added that if somebody can part ways with every one of their ideals for a lifetime from Rama Ekadasi Vrat, Prince Shobhan, and his realm will come to the real world. Chandrabhaga then parted ways with every one of her excellencies to brought her husband back. Thereafter, the couple restored the happiness in their life.
Importance Of Rama Ekadashi Vrat
Fasting is a significant custom upon the arrival of Rama Ekadashi. This ceremony begins from 'Dashami, a day before the Ekadashi. On this day, devotees avoid eating food varieties and devour just 'Saatvik feast' once, before dusk. They conclude the fasting rituals (Parana) on the next day of Dwadashi tithi.
Devotees dedicate this day to Lord Vishnu by doing Vishnu Puja. They also offer flowers, fruits, incense sticks, and dhoop to the idol of Lord Vishnu. Some of them also keep Bhog near the idol of Lord Vishnu. Later, they conclude the puja by performing aarti and distribute prasad among other devotees.
Devotees offer supplications to Devi Lakshmi alongside Lord Vishnu to look for the endowments of flourishing, well being and satisfaction. Also, they stay awake till late at night, singing devotional songs or reading the holy book of 'Bhagavad Gita' or Vishnu Sahastranama Stotram.
One more joy you can experience, is knowing what's going to come ahead? Get a free astrology report 2023.
Benefits Of Rama Ekadasi Vrat
Devotees observing stict fast on the auspicious day of Rama Ekadashi may get below-mentioned benefits:
You may get relief from past birth sins, or any wrong deeds you unintentionally did in your life
You may acheive salvation for you and your ancestors
Observing fast is equivalent to more than 100 Rajasuya Yagnas or 1000 Ashwamedha Yagnas (Fire Rituals to accomplish force and power), so you may get postive results in your life.
You may restore peace and happiness in family
Lord Vishnu may protect you from evil forces and hidden enemies
Foods To Avoid During Ram Ekadashi Vrat
Below are the food items that one should avoid consuming during the Ram Ekadashi Vrat.
Food Grains, cereals and beans (beats) should be kept away from Ekadashi.
While flavours can be utilized for cooking, mustard seeds ought to stay away from.
You can't utilize powdered asafoetida (hing) since it contains grains.
Taking everything into account, they may be utilized uniquely on Ekadashi.
One should also avoid cooking with grains. For instance, keep away from ghee which you have used to broil puris, and flavours which you have contracted with hands cleaned with chapati flour.
You can't even take Vishnu-prasadam containing the above taboo food sources. Yet, such prasadam might be kept to be respected the next day.
Ending Note
We understood how observing the day-long fast on Ram Ekadashi help us fulfilling wishes. One must observe fast on this day and if possible, organize Vishnu Puja or Lakshmi Puja to please the Lord. Whoever recall Lord Vishnu with utmost sincerity may get divine blessings from the Lord. It is one of the most auspicious days in Hindu culture. With this, we wish you a happy Rama Ekadashi in advance.
With divine blessings, you must need to know what your future holds. Talk to astrologers to know in detail. First consultation with 100% Cashback!