Yogini Ekadashi: Know How People Celebrate The Auspicious Day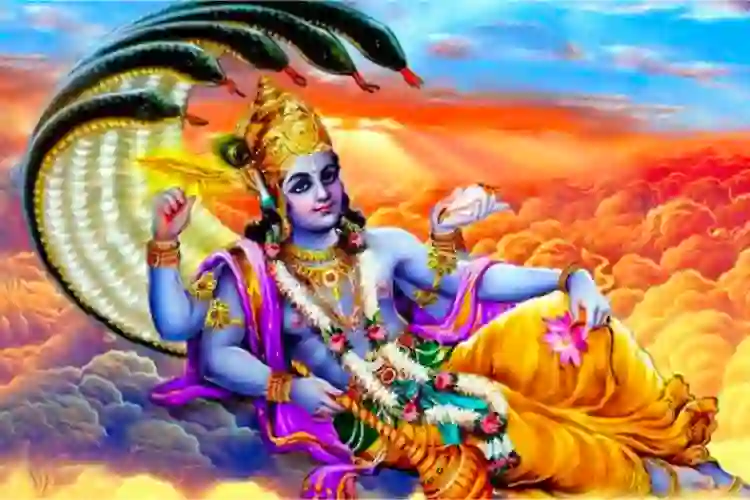 People celebrate Yogini Ekadashi on Krishna Paksha of Ashadha month, according to the Hindu calendar. This day is dedicated to Lord Vishnu, who is also known as Yogini Ekadashi. And therefore, it is considered one of the most important Hindu festival. The auspicious Yogini Ekadashi arrive after Nirjala Ekadashi, and it is celebrated before Dev Shayani Ekadashi. Generally, we begin the preparation of Yogini Ekadashi during the month of June or July.
We know every month we have two Ekadashis – one is the Shukla Paksha Ekadashi, while the other is of Krishna Paksha. Yogini Ekadashi belongs to the latter, and on this day, people keep fast to worship Lord Vishnu. It is believed that whoever follows the fasting rituals on this day are likely to get rid of bad health.
---
Significance Of Yogini Ekadashi
As per the Vedic lunar calendar, every 11th day of the month is known as Ekadashi. Yogini Ekadashi falls on the waning phase of the Moon, which is known as Krishna Paksha, and it is celebrated in June or July month. During this festival, people strictly follow the fast for a day. There is a strong belief that observing fast on this day is equal to offering food to 88K brahmins.
Some of the devotees keep fasting for two straight days and perform Vishnu Puja in order to seek love and blessings from Lord Vishnu. This fasting ritual may help a person in receiving Moksha after death. Mostly, second day fast is observed by Sages or widows who seek salvation. By doing so, one can wash away their previous sins and may find a way to enter heaven after a person's demise.
---
Date And Time For Yogini Ekadashi 2023
Yogini Ekadashi: Wednesday, June 14, 2023
Parana Time: 15th Jun, 05:23 

AM

 

to 

08:10 

AM

Dwadashi End Moment On The Day Of Parana: 03:39 pm
Ekadashi Tithi Starts At: 09:28 

AM

 

on

 Jun 13, 2023
Ekadashi Tithi Ends At: 08:48 

AM

 

on

 Jun 14, 2023
---
The Legend
Legend suggests that there was a King named Kuber, the Lord of wealth, who ruled the entire city of Alkapuri. He was a great devotee of Lord Shiva, who used to worship the Lord by offering flowers religiously. Kuber was supported by a gardener named Hemamali, who was Yaksha. Hemamali's job was to help the King by getting flowers from Mansarovar.
One day, Hemamali forgot to give flowers to the King as he was busy spending time with his wife. Afterwards, Kuber asked his servant to unfold the reason behind the gardener's disappearance. When King Kuber learnt about Hemamali's intentions, he got furious and cursed the gardener to suffer from the separation from his wife.
Then, Hemamali left the city of Alkapuri while he was suffering from separation. He spent a long time wandering in the forest areas before he met sage Markandeya. The sage listened to his story and advised him to follow Yogini Ekadashi Vrat. Hemamali agreed to observe fast with extreme determination, and he sought forgiveness from Lord Vishnu. Following that, Hemamali got rid of the curse, and he was reunited with his beloved wife.
---
Importance of Observing Fast
On the day of Yogini Ekadashi, devotees worship Lord Vishnu with a pure heart in order to get his divine blessings. People also observe fast to earn desired happiness and good wealth. There is a belief that if a person observes fast on Yogini Ekadashi, he or she may get rid of the health obstacles and difficult phase of life. Keeping fast on this auspicious day is similar to feed 88 thousand Brahmins. Devotees offer lotus flower to the Lord Vishnu's feet while chanting Vishnu Mantras or Vishnu Sahasranamam.
It is said that after the conclusion of the fast, a person may observe positive changes in their life. A Gold Kuber Yantra can discard all your monetary problems.
Suffering from long-term health issues? Get remedies from our experienced astrologers. Talk to astrologers, the first consultation is FREE.
---
Rituals To Be Performed During Yogini Ekadashi
Devotees should wake up early in the morning to take a bath in the holy rivers like Ganga
Devotees must show devotion and pure feelings while performing the ceremony of Yogini Ekadashi
Devotees should keep Yogini Ekadashi Vrat, atleast for a day
Offer incense sticks, flowers, and tulsi leaves to the Lord Vishnu
Devotees should remember the story of Yogini Ekadashi while fasting
Devotees should visit the temple of Lord Vishnu on Dashami
One should chant the mantra of 'Vishnu Sahasranama' while performing rituals
Dedicate entire day and night to Lord Vishnu and perform pujas to appease the Lord
Devotees should engage in charity-related works on this day. Or donate food, clothes, and money to poors.
---
Benefits Of Keeping Yogini Ekadashi Vrat
Yogini Ekadashi Vrat is considered to be very auspicious fast for Hindus. This fast initiates on the tenth day, i.e. on Dashami. A person who observes fast on this day may earn following benefits:
You may get rid of bad health or any health obstacles
You may wash away your sins and may get Moksha after death
While observing fast on this day, you may get blessed with positivity and fresh energies
You may achieve peace and harmony in your life.
---
---