When is Jyeshtha Purnima 2023?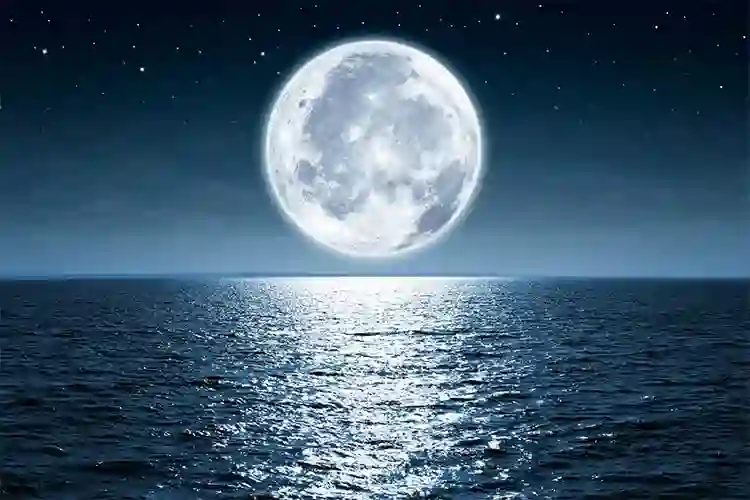 In North India, it is celebrated as Jyeshtha Purnima, while in Gujarat, Maharashtra, and South India, it is celebrated as Vat Purnima.
---
Significance of Jyeshtha Purnima
As per Hindu Panchang, the third month of the Hindu calendar is Jyeshtha. During this time, the Earth become tremendously hot. This is why several rivers and ponds become dry, or their water level reduces.
For this reason, the importance of water requirement in this month increases 10x as compared to other months. Festivals like Ganga Dussehra, Nirjala Ekadashi, etc., are celebrated in the month of Jyeshtha to convey how important water is for life on Earth.
The story of Savitri, a heroic woman, is associated with Jyestha Purnima. She sets the perfect example of a pure and divine marital life. As per the legends, she had demanded Lord Yama to release the life of his husband (Satyavan), who had already died.
From this day onwards, devotees leave for Amarnath Yatra with Gangaajal.
On this day, especially Lord Shiva and Lord Vishnu should be worshipped.
---
Distinct names of Jyestha Purnima
Jyeshtha Purnima is also known as Dev Snan Purnima, Purnima and Vrat Purnima. In Maharashtra and Karnataka states, it is celebrated as Vat Purnima. As you know, Vat Purnima is celebrated on the full moon day of Jyeshtha month, the third month of the Hindu Calendar. While this festival falls in June as per the Gregorian Calendar. On this day, woman pray for their husband's longevity by tying threads around a banyan tree on this day.
Know the effective remedies for all your problems, Consult Expert Astrologer!
They visit the temple and listen to the legendary stories foretelling the significance of Jyeshtha Purnima. During the Purnima puja, two bamboo baskets are taken. In one of the baskets, devotees must keep seven kinds of grains and covered them with a cloth. While in another basket, the Goddess Savitri's statue or photo is kept along with kumkum, sacred thread, and flowers.
After that, the puja is performed by taking a circle around the tree seven times and binding sacred thread to the tree. A prasad of gram and jaggery is also distributed among the devotees.
---
Jyeshta Purnima 2023 Date
Jyeshta Purnima : Saturday, June 3, 2023
Purnima Tithi Begins: 11:16 

AM

 

on

 Jun 03, 2023
Purnima Tithi Ends: 09:11 

AM

 

on

 Jun 04, 2023
---
Jyeshtha Purnima Vrat Katha
According to the mythological fast story, it is said that Savitri's husband was short-lived; one day, the god-sage Narada came to Savitri and said that your husband is short-lived. You ask for another groom. But Savitri said- I am a Hindu woman; I choose my husband only once. At the same time, Satyavan's head started to suffer immensely.
Savitri laid her husband's head on her lap under the Vat tree and laid it down. At the same time, Savitri saw that Yamraj had arrived with many Yamdoots. The creatures of Satyavan are taken towards the south. Seeing this, Savitri can't wait and keep on following Yamraj. Looking at Savitri, Yamraj said, "Oh dear woman!" the wife supports her husband until he is on the Earth. So, it would be best if you go back now.
On this, Savitri replied – I have to live with my husband wherever he is. This is the religion I need to follow as a wife. On hearing this reply from Savitri's mouth, Yamraj was very pleased. He asked Savitri to ask for a bridesmaid and said – I give you three vows. Say which of the three vows will you take.
Savitri then asked for her mother-in-law's eyesight, sought back the father-in-law's lost kingdom, and asked her to become the mother of the hundred sons of her husband, Satyavan. After hearing these three boons of Savitri, Yamraj blessed her and said- Tathaastu! This will come true. Savitri returned to the same tree again where Satyavan lay dead.
Satyavan's dead body was re-infused. In this way, Savitri not only got her husband alive again under the influence of her husband's fast but also brought her father-in-law back to the lost kingdom by providing an eye light to her mother-in-law. Worshipping of the Banyan tree on the day of Vat Savitri Amavasya and fasting to fulfil the wishes of fortunate women became significant. Also, their good fortune remains unbroken.
The essence of the story of Savitri's husbandhood religion is that single or married women can keep their husbands away from all sorrows. Just the way, Savitri rescued her husband Satyavan from the bond of Yamraj due to the power of patriotism. Not only this, but he also brought back the lost kingdom and the blind mother-in-law's eye light. In the same way, women should consider their master as husband only.
---
Another Mythological Story of Ganga
Jyeshtha Maas is also the month when the sacred river Ganga entered into the earth due to the efforts of King Bhagirath. So, the day is also a remembrance of the sacred blessing that Earth received through the Ganga.
One more joy you can experience, is knowing what's going to come ahead? Get a free astrology report 2023.
---
Jyeshtha Purnima Puja Vrat Vidhi
There is a significance of bathing, meditation, and performing virtuous deeds on Vat Purnima.
This Purnima is significant for boys/girls facing delay in their marriage.
If devotees wear white clothes and worship Lord Shiva on this day, all the problems that come their way will disappear.
On this special occasion, Goddess Lakshmi resides with her husband Shri Vishnu on the Peepal tree. This is why, if a person fills the pot with water, raw milk, and batasha and offers it to the Peepal tree, the native can rest easy for the cash flow. Also, monetary benefits in the business can be attained.
On this day, offering arghya to Chandra Dev or Lord Moon is considered significant. This removes every hurdle coming their way. By the way, offerings can be done either by the husband or wife.
If someone puts a spoonful of milk in a well, then his fortune shines. Also, any obstacle in urgent work gets eliminated immediately.
Stressed! How would your auspicious work perform? Talk to astrologers for the prediction. The first consultation is FREE!
---
Importance of Worshipping Banyan Tree on Jyeshtha Purnima
On Jyeshtha Purnima, women get up early, before sunrise, and taking a dip in the Holy water.
They worship the banyan tree and start the Vrat. Banyan Tree is worshipped as it signifies the symbol of three Indian Gods, namely Bramha, Vishnu, and Mahesh. This is followed by prayers to Savitri.
Recitation of Savitri Satyavan Vrat Katha is a must.
Women dress up in bright and bridal dresses along with jewellery. Applying vermillion on the forehead is a must.
The Banyan tree is also worshipped to scopes with sandalwood and turmeric's paste.
The fast should be broken with the intake of pulses and fruits as a prasad.
---
---