Maghi Purnima 2022: Significance of Magh Purnima Ganga Bath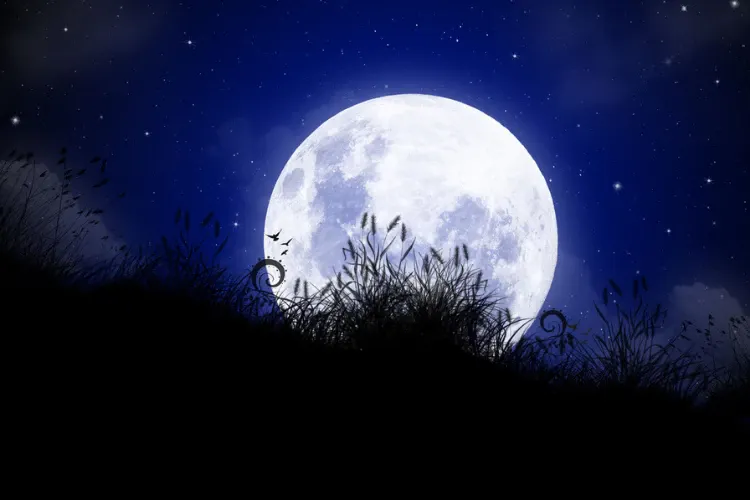 The full moon day that falls in the month of Maghi '(that is the month January or February in the English calendar) is known as Maghi Purnima according to the Hindu Calendar. Magh Purnima has special significance from a religious and spiritual point of view according to Hindu scriptures. Bathing, charity and chanting on this auspicious day of purnima, are said to be very virtuous and fruitful. Magh bath is also very important on this day.
The special bath, which takes place in the month of Magha, normally starts from the full moon of the Posh month and continues till Magha Purnima. For the Triveni sangam bath, Magha Purnima is the last day that follows after performing Kalpavas in the pilgrimage place of Teerthraj Prayag. According to the beliefs of Sanatan Dharma, the grace of Lord Madhav that is Shri Krishna showers on the people who take bath during the month of Magha. Also, they will be blessed with happiness, prosperity, children and salvation.
Bathing, charity and chanting on this date are said to be very virtuous and fruitful. Magh bath also has special significance on this day.
Maghi Purnima 2022: Date and Time
Maghi Purnima 2022
Date and Time
Maghi Purnima Start From
Feb 15, 2022 at 9:45 pm
Maghi Purnima Ends On
Feb 16, 2022 at 10:28 pm
Maghi Purnima Significance
According to the Hindu texts and scriptures, it is said that bathing in the holy river on the eve of Maghi Purnima is considered really auspicious. After taking the bath and then giving alms is considered to wash away all your sins of the present life and past sins.
Additionally, on this day of poornima, Lord Vishnu and Lord Hanuman are worshipped to receive their blessings. Also, it is believed that on this day all the wishes of the devotees who worship Lord Vishnu and Lord Hanuman are fulfilled.
Swipe away the effect of evil spirits around you by performing personalized Hanuman puja.
According to mythology, Magh Purnima is considered a holy day to perform various spiritual and religious rituals and ceremonies. It is also believed that during this month the deities descend from heaven to spend some time on earth and stay on the banks of the river Ganges. The popular 'Magh Mela' and 'Kumbh Mela' are also organised during this month, where hundreds of devotees from all over the country come to take the auspicious plunge in the holy river of Ganges in the beaming rays Magh Purnima.
Moreover, if Pushya Nakshatra falls on the same day as Magha Purnima, then the day becomes more auspicious. Interestingly, in the regions of Tamil Nadu, on the day of Magha Purnima, a known float festival is organised.
Magha Purnima Vrat Katha
According to the legend, a Brahmin known as Dhaneshwar used to reside in Kantika Nagar. He used to beg for dakshina and donations for his livelihood. In spite of sheer poverty, both husband and wife were happy in their own little world. The only thing that made both Brahmin and his wife unhappy was that they didn't have any kids. One day his wife went to the city to beg for alms, but everyone refused to give alms to her as she did not have any children, which broke her heart and made her very sad and gloomy. Seeing her grief and distress, someone told her to worship Maa Kali for 16 days. The Brahmin couple worshipped Maa Kali for continuous 16 days. Seeing their penance and severe devotion, goddess Kali blessed them and gave boon to Brahmin's wife that she will conceive and she became pregnant. But, told the Brahmin's wife that according to her capacity, she should light a lamp on every full moon day and she should go on adding one lamp on every full moon day.
In this way, she should keep on increasing the number of lamps on every full moon day till there are at least 32 lamps. The Brahmin brought raw mango fruit from the tree for his wife to worship. His wife performed the puja as a result of which she became pregnant. On every full moon she kept lighting the lamp as per the instructions of Mother Kali. By the grace of Mother Kali, a son was born to her, who was named Devdas. When Devdas grew up, he was sent to Kashi to study at his maternal uncle's house. An accident happened with mother and nephew in Kashi, due to which Devdas got married by fraud.
Devdas did not want to marry so requested to stop this marriage as he was young but still he was forced to get married. After some time Yamraj came to take his life in the form of Kaal, but on that day the Brahmin couple had kept a fast of Purnima, so Kaal could not harm Devdas. Since then it is said that fasting on the day of Maghi Purnima leads to freedom from all troubles and fulfils all wishes.
Magha Purnima Vrat Puja Vidhi & Rituals
Bathing, charity, homa (havan), fasting and chanting are performed on Magha Purnima. On this day Lord Vishnu should be worshipped, Shradh-tarpan and donated to poor people.
Overcome all the difficulties of life by performing personalised Vishnu Puja.
The worship method of Magh Purnima Vrat is as follows:
On the day of Magh Purnima, one should take a bath in a holy river, reservoir, well or stepwell before sunrise in the morning. After bathing, offer arghya to the Sun God while reciting the Surya Mantra.
After taking a bath, one should worship Lord Madhusudan/Lord Krishna by taking a vow of fasting. During the mid-day period, poor people and Brahmins should be given food and donations and dakshina.
Sesame and black sesame should be specially donated to charity. In the month of Magha, havan should be done with black sesame seeds and ancestors should be offered with black sesame seeds.
Gayatri Mantra or 'Om Namo Narayan' mantra should be chanted 108 times continuously.
By following the above-mentioned rituals, you can easily garner the blessings of the lord and lead a happy and peaceful life.