Jaya Parvati Vrat 2023: Important Dates and Rituals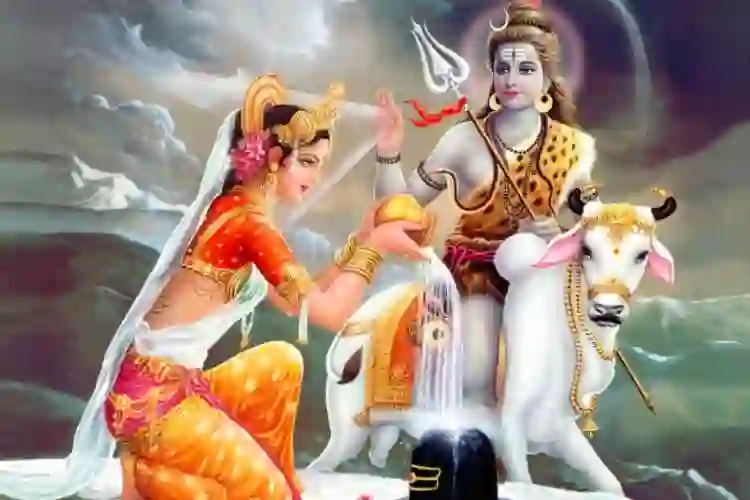 According to the Hindu calendar, Jaya Parvati Vrat or Gauri Vrat is observed in the month of Ashada. On this occasion, both married and unmarried women observe a 5-day-long fast in order to get their wishes fulfilled. Mainly, it is celebrated in Gujarat or other western states of India.
Women keep Vrat from the 13th day of Ashadha month (Shukla Paksha) till the next five days. Some of them observe this Vrat for five years, seven years, nine years, or even 11 years. Unmarried young girls keep fast on this day to get caring and desired life partner. Whereas married women avoid sleeping at night till the end of the Vrat. Jagran is a whole night of worshipping Goddess Parvati. This Vrat is observed to appease Goddess Parvati, who herself kept a Vrat for Lord Shiva.
---
Significance of Jaya Parvati Vrat
The Indian myths suggest there was a brahmin couple who were great devotees of Lord Shiva and Goddess Parvati. They used to worship Lord Shiva and Goddess Parvati every day. They got everything in life except a child, so they prayed to Lord Shiva. And following their devotion, Lord Shiva got pleased and appeared in their dream. Lord Shiva informed the couple to revive the Shivling buried deep in the forest and worship Linga to fulfil their wish.
A couple decided to follow Lord Shiva's instructions, so they went on to find the forgotten Shivaling in the forest. The next day when they went deep into the forest, they found a decrepit place, where the couple found the Shivaling in the place. A husband gathered flowers to offer to Shivaling while his wife cleaned the place. Then, she performed puja on the Shivaling.
Meanwhile, her husband, who went to pick flowers, was bitten by a poisonous snake and laid there unconscious. The moment she learned about the incident, she prayed with extreme devotion to Lord Shiva. Following that, Lord shiva got satisfied with her devotion, and he brought back her husband to life. Later, the couple was blessed with a son.
---
Important Dates and Timings To Observe Vrat
Jayaparvati Vrat: 1st July 2023, Saturday
Jayaparvati Pradosh Puja Muhurat: 18:44 to 21:01
Duration: 02 Hours 17 Mins
Jaya Parvati Vrat ends: Thursday, July 6, 2023
Trayodashi Tithi Begins: On Jul 01, 2023 at 01:16
Trayodashi Tithi Ends: On Jul 01, 2023 at 23:07
---
Rituals To Be Folllowed During Jaya Parvati Vrat
Plant wheat seeds in small pots on the first day of Jaya Parvati Vrat. These small pots are called 'Jwara'. Worship these pots for five consecutive days while observing fast. This ritual is performed every day when you conclude the day fast. Offer water to wheat seeds in Jwara and then perform a prayer.
Many women gather at the Lord Shiva temple to worship him. Lord Shiva, along with Goddess Parvati, is honoured with Diya, flowers, incense sticks, kumkum, water and sweets. On the next day of Jagran, women or unmarried girls immerse the pot of Jwara into a holy river or lake. Some of them break their fast only after visiting the temple. They offer prayers to Lord Shiva and Goddess Parvati before breaking the fast by eating a full meal.
Stressed! How would your auspicious work perform? Talk to astrologers for the prediction. 100% cashback with First consultation!
---
Things To Be Remebered While Keeping Fast
Women observing fast should refrain from eating vegetables, wheat or any other products.
Girls can avoid milk or any milk-made items, fruits, curd, and juice until the fast completion.
Women observing Jaya Parvati Vrat should strictly follow the Jagran at night.
Remember Goddess Parvati by chanting religious songs at night.
---
---