Know The Significance Behind Keeping Varalakshmi Vrat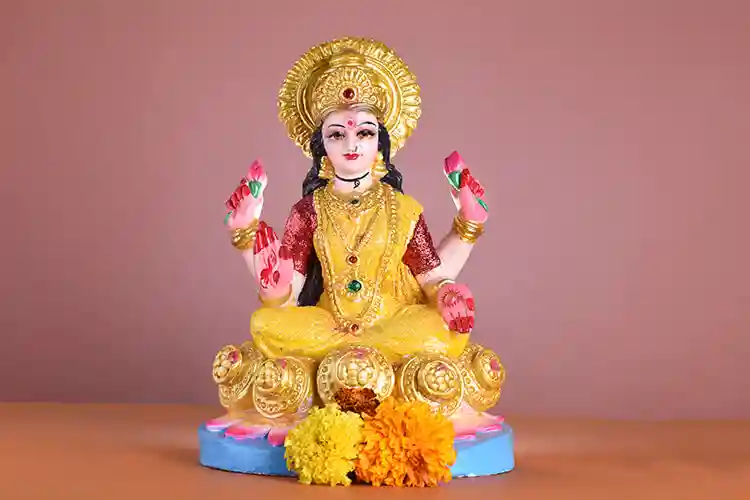 The Varalakshmi Vrat is observed to win the special blessings of Goddess Lakshmi. Generally, devotees begin the fasting rituals from the last Friday of Shukla Paksha in Shravan month. This auspicious day is dedicated to Goddess Lakshmi, and prayers are offered to her with extreme devotion. Also, some devotees organize a special Lakshmi Pooja on this day to appease the goddess of wealth and prosperity. On this occasion, whomsoever worship the goddess's Lakshami may fulfil their wishes. Even the Goddess Parvati kept fast for her husband, Lord Shiva. Since then, it has become a tradition for women in India to observe Varalakshmi Vrat in the month of Shravana.
---
Significance Of Vrat
Mainly, Varalaxmi Vratham observed by the women of southern India. It is the well-known festival of Karnataka and Andhra Pradesh, where devotees celebrate this day in honour of the Goddess Lakshmi. This auspicious day also celebrated in the parts of Tamil Nadu, Orissa and Maharashtra. Varalakshmi is one of the most powerful Goddess, and so she is worshipped by married women. This festival is usually held in July or August. There is a belief that whoever performs Varalakshmi Puja may receive wealth, good foods and desired prosperity. Goddess may also gift longevity to married women and her husband.
---
The Story Behind Vrat
On the day of Varalakshmi Pooja, married women get up early in the morning and clean their homes. They dress up wearing new and fresh clothes before starting the rituals of the day. They also decorate the Puja room with different and colourful rangolis. Then, they keep puja items in the room and place the idol of Goddess Lakshmi near a home temple. On the jar, a Swastika symbol was drawn and splashed with sandalwood paste.
The story suggests that once, Maa Parvati asked her husband, Lord Shiva, which vrat would be the most beneficial to women and their families. In a reply, Lord Shiva narrated the story of Charumati. Charumati was a devotee of Goddess Lakshmi, who was instructed to keep Varalakshmi Vrat by Goddess. Charumati followed the instruction of the goddess and invited her neighbours in performing Varalakshmi puja. When all of them concluded the puja, they were blessed with desired wealth. And therefore, women observe Varalakshmi pooja to impress Goddess Lakshmi.
---
Steps To Observe Fasting Rituals
Below are the steps to be followed by devotees who observe the auspicious Vrat and perform Lakshmi Puja.
Devotees should wake up early and clean their entire house.
Take a bath, and apply Gangajal (holy water) to a place where you want to perform a puja.
Then, keep the Goddess Lakshmi idol near your home temple.
Offer jewellery, kumkum, and flowers along with items like akshat, Chandan, kumkum, and a sindur.
Also, light diya, kapoor, and incense sticks before performing Aarti of the day and perform Lakshmi Puja.
Observe the fast for a day by avoiding the foods
Fasting Rules of Varalakshmi Vrat:
Later, distribute the prasad to family and friends.
At night, break the fast by eating fruits.
Thereafter, take a full meal on the next day.
Also, Read Varalakshmi Vratham Fasting Rules, Puja Items and Vrat Vidhi in Detail.
---
Date And Time For Varalakshmi Vrat
Varalakshmi Vratam: 25th August 2023, Friday
Simha Lagna Puja Muhurat (morning): 06:14 to 07:46
Duration: 01 Hour 32 Mins
Vrishchika Lagna Puja Muhurat (afternoon): 11:47 to 13:57 pm,
Duration: 02 Hours 10 Mins
Kumbha Lagna Puja Muhurat (evening): 18:01 to 19:47
Duration: 01 Hour 46 Mins
Vrishabha Lagna Puja Muhurat (midnight): 23:22 to 01:26, Aug 26
Duration: 02 Hours 04 Mins
---
Wrapping Up
We learned that Varalakshmi Vrat is observed by the devotees to appease the Goddess Lakshmi. Those who follow the vrat by worshipping Goddess may able to earn success in life. Also, the Goddess may grant your wishes and you may earn the desired wealth and prosperity by doing Lakshmi Puja.
With divine blessings, you must need to know what your future holds. Talk to astrologers to know in detail. First consultation is With 100% Cashback!
---
---