Cancer Career Horoscope 2022: The Crab Awaits New Opportunities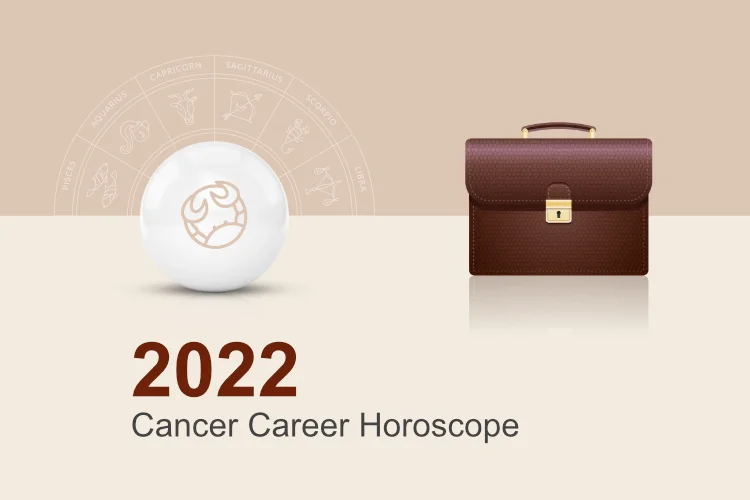 The year 2022 would be challenging for the native are carrying the Cancer sign. You may face problems in business and your career. So, you should be poised, self-confident, and hard working. These three qualities of yours may help you survive tough times.
According to the Cancer career horoscope 2022, this year, you may perform better in terms of jobs. The best quality among Cancers is that they are simply great, especially when it comes to keeping a tab on money. They work meticulously on every penny as they believe in investment policy.
The individuals with Cancer sign are controlling nature when it comes to money, either on a professional or personal front. You would be an essential asset to the company till you get a new job.
Professional workers of Cancer should try to establish a cordial relationship with their colleagues and seniors. However, you might have to wait for a promotion at your workplace. You might get rewarded for your contributions to important projects. Your boss and seniors may appreciate you for your hard work, outstanding performance, and consistency that you showed towards the continuous growth of your organization.
According to Cancer 2022 career horoscope, your overall influence and involvement might bring good opportunities in cancer career. Job seekers may get to hear some good news. So just open your heart and get ready to welcome the new opportunity. You might notice certain changes in your professional life. You might also get an opening in a multinational firm with a better pay structure and perks.
As per the Cancer 2022 career horoscope, you need to concentrate on your career. Be optimistic, sharply minded, and let things flow accordingly. However, it won't be wrong in saying that you are smart enough to know where you need to focus. The times may be hard, but you have the guts to sail through the deep shores.
Cancer business owners and young entrepreneurs may experience ups and downs moving forward in their life. You may have clashes with your co-workers, which may dent your future plans. Therefore, you need to take serious care of your business.
According to Career business horoscope 2022, you should be calm while dealing with any life hurdles. Be polite while you communicate with your staff and even clients. This may help you restore your workflow. Avoid using harsh words as it might delay your business dealings.
Other than that, the year 2022 is quite fruitful in terms of finance. The year may bring financial stability to your business, and you might save a good amount for future requirements. You might opt for other sources for extra income.
Positions of planets and stars in your birth chart can tell a lot about your professional decisions. With a Free Janampatri Analysis, you too can make the most out of that knowledge.
Cancer Education Horoscope 2022
Cancer Love & Relationship Horoscope 2022
Cancer Health & Fitness Horoscope 2022
Cancer Marriage Horoscope 2022
Cancer Finance Horoscope 2022
Cancer Wealth & Property Horoscope 2022
Know More About 2022 :