Leo 2022 Love Horoscope: New Opportunities For Natives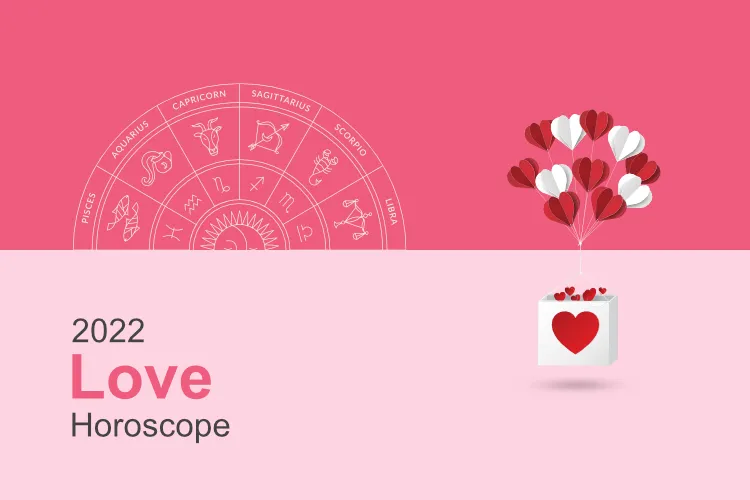 Leo Natives, who are single for a long time and is waiting for that their partner, take a note that this year could be yours. Are you in a relationship or married but can't get rid of those minor complications that come between you two every time you try to make it shine?
Worry not about it, and try to focus on the new and positive vibes that are waiting at your doorstep. In brief, if you look at it this year, it has a lot to offer, including all those right moments you have been waiting for.
Singles natives are facing challenges and hard times in love during your past times. Then your bad phase is going to end this year. But for that, you may need to deal with patience. Since this year brings in many positive vibes for you, minor arguments you faced in your love life would fade away if you are in love with someone.
Also, if you didn't have a good time finding suitable matches, then this year might bring that particular person closer to you. This year seems to be very lucky for you, especially the months of March, April, June, September, November and December 2022 has been considered very auspicious for you. It is very likely in this coming year that the special person you might be meeting is going to keep you engrossed for the coming time.
This year brings in so many favourable conditions that evening. If you are starting with a new relationship with your partner, you need not wait for the right moment for everything. You can move ahead with even the considerable involvements with your partner. If you continue growing along with each other throughout the year, this relationship is out to get settled in the second half, and this might bring a chance to get the final settlements done.
For those individuals who are already married, this year is full of positives gems, it might have a mixed taste at the first bite of the year, but as you keep your flag of positivity up and move ahead, you would find things gradually settling down.
With the proper communication, you and your partner might do away with all the misunderstandings and will eventually start complimenting each other. Therefore you must understand that communication is always the key.
Also, there is a perfect time coming up for both of you to travel around the month of May-June. It is advisable to travel and plan get-togethers as much as possible to help increase the interactions and build stronger connections with your loved ones.
Individuals who are already engaged with someone but having a hard time driving it through, here is the tide that will vanish all your misunderstandings and differences. You might face many issues in your relationship because of which none of you was able to make it towards glory. the next year would slowly bring that lacking happiness in your relationship.
As time passes the two of you may no longer have those misunderstandings as you will understand and keep those tangled knots aside and work on this bond to lead a happier life. Overall, this year would push those bitter moments aside which you faced in your past and take to you new heights of positivity.
The 2022 year is considered very progressive in regards to your love and relationship. Tie your lays to get ready to enter into that happy world. This is what your horoscope says it all. Hope, now you know the idea about forthcoming events. If you have queries reach our expert astrologers for further analysis of your birth chart.
Leo Career & Business Horoscope 2022
Leo Education Horoscope 2022
Leo Health & Fitness Horoscope 2022
Leo Marriage Horoscope 2022
Leo Finance Horoscope 2022
Leo Wealth & Property Horoscope 2022