Rahu in 11th house: Influence & Remedies On Personality, Marriage & Career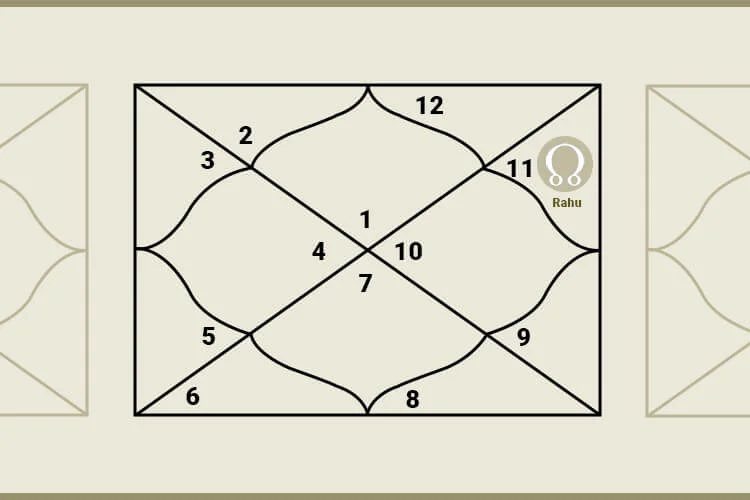 Learning about the placement of Rahu in 11th house, you may be unable to hide your tears. But my friend, there is nothing to worry about the imaginary planet, especially if it is placed in the house of gains. Agreed, that you must be scared about its characteristics and malefic effects. However, the 11th house is where the imaginary planet may show some mercy to its natives. Here, Rahu is not much effective and therefore, this combination may guide you to the path of success in certain areas of life. But it doesn't mean that you may not have ups and downs in your life. Of course, we will learn in detail about its impact on natives' lives. So, grab the front seats and read carefully what Astro experts say about this placement.
---
Is Rahu in the 11th house good?
Rahu is a shadow planet and is known for creating life obstacles, delays, and filthiness. Occupying the 11th house, Rahu may insist you choose the path of robbery, smuggling, and corruption. In the 11th house, Rahu may have a direct impact on your source of income. This north node, Rahu signifies the wealth & prosperity of the individuals. Besides, it helps you to expand your friend circle. You may find multiple ways to earn money with the help of your buddies.
You may get unexpected gains and success in certain areas of life. Due to Rahu's presence in the 11th house, you may live a luxurious lifestyle. But it may soon lead you to the unnecessary money spending. You may indulge yourself in gambling, betting, or in corruption scandals. You may not lose your financial strength until you become 40. Thereafter, you may have financial woes or money shortages in your old age.
Influence Of Rahu in the 11th House
Wealth &
Prosperity
Income source
Personality
---
Impacts Of The Rahu In The 11th House On Your Personality
Individuals with the 11th house Rahu are likely to be courageous, highly knowledgeable, and belong to a wealthy family. You may find multiple ways to earn more money. You may get a suitable job position in the government sector. Moreover, fortune may stand by your side, and you may get positive results following your hard work. You will stay active in social activities, and this may benefit you in specific ways. You may involve in the entertainment world or the music industry. Your work may receive appreciation from the audience, and you may earn fame to your name.
Know All About You & Channelize Your Potential In The Right Direction! Get a Personalized Daily Horoscope by Vedic Astrology…
---
Impacts Of The Rahu In The 11th House On Your Marriage
Natives of Rahu in eleventh-house Marriage may have harmonious and peaceful married life. Rahu of the 11th house may not cause harm to your love life. Married natives may face issues during childbirth. Your newborn baby may succumb to illness at the time of birth.
Apart from this, Rahu's presence may lend support to lovers if they want to take their relationship to a higher level. You are likely to perform a love marriage. You can expect loyalty and honesty from your partner. You may enjoy intimate time with your partner and may enjoy romantic moments in life.
---
Impacts Of The Rahu In The 11th House On Your Career
If Rahu is in the 11th house 'effects, then rise, and fall would be a part of your career & profession. But that won't stop you from developing a successful career. You may enter the entertainment world to achieve your ambitions as a dancer, choreographer, or composer. Also, you may step up into the political world in your mid-40s.
You may meet opportunities to work as a job professional, mainly in the field of engineering or the telecommunication sector. You may get positive results in the government exams. Thereafter, you may work as a government servant. You may travel abroad to complete your higher studies. And later, you may plan for a foreign settlement.
---
Remedies For Rahu In The 11th House
Start wearing gold in any form
If possible drink water in a silver glass
Refrain from wearing blue sapphire
Show respect and admiration to your father
---
Wrapping Up
We understood how Rahu in the 11th house in astrology could turn the fortune for its natives. This combination has a positive impact on your professional life. You may find hurdles at the initial stages. Later, you may have longer stayed on the path of success. In regard to your marriage life, you should remain careful while preparing for conception. Other than that, romance-filled marriage life is on the plate for you.
Hope you had a lovely time reading this. If you wish, switch to the other tabs to read similar blogs on our platform.
---
---