Chitra Nakshatra 2023: Predictions and Muhurat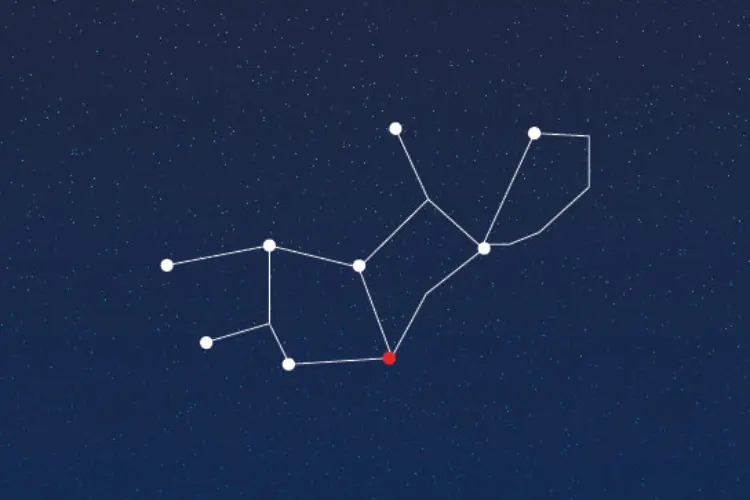 The ruling planet for Chitra nakshatra is Mars and this makes the natives of this nakshatra to be active and energetic always. They always prepare for the future and gain it at any cost by constant effort. With their best heart, they make the world beautiful and be in a good relationship as they always expect..
Chitra Nakshatra 2023: Characteristics of Natives
The Chitra Nakshatra males will be cool and always like to be in a calm mood. But it doesn't mean that he misses an opportunity that comes his way. The males in chitra nakshatra are very wise and find each moment to get good chances in life positively. Chitra nakshatra 2023 prediction has more to say while considering profession, money, relationship and health status. Let's dig more into the details. 
Chitra Nakshatra 2023 Predictions: Career
The effect of the planets is probably going to give you good opportunities during this year and accordingly your finances will improve this year. There can be some significant improvement generally at your working environment during April and May 2023. As the year advances, you may perform well, and you should seek good opportunities this period to polish off and understand a few forthcoming issues. If you can apply your abilities and skills well in your profession wisely, the last quarter of the year will make you ready to get more new projects.If you have any obstacles in your daily life and have to find out about Chitra nakshatra Career and Business, Ask an Astrologer. First Consultation with 100% Cashback!
Chitra Nakshatra 2023 Predictions: Finance
Chitra nakshatra finance says that this year would lead you to financial developments. During the middle phase of 2023, you can hope to get more opportunities. It will likewise assist you with settling a few issues in regards to your property. Benefits and rewards would be high this time. Social and financial levels would improve, and it would bring bliss and fulfillment to your life. Notwithstanding, there might be a few surprising facts during the last phase of the year which could upset your financial status to an extent.
Also Read :-January Monthly Horoscope 2022 Overview : Get a horoscope prediction related to health, career, business, relationships, money, etc.
Chitra Nakshatra 2023 Predictions: Relationship
Chitra nakshatra relationship says that this year might give you a chance to get a good relationship to your life. It will help you with accomplishing anything that your heart is set on. During the middle months, ie, during May 2023, you will be facing some emotional issues and thus you will be knowing the importance of your trusted relationship. As the year advances you will be inspired to travel more with your partner. But, you may occasionally feel low during the last few months and get frustrated even for silly things but do not worry you may get solutions for all your life issues during this time. Do you want to know the relationship status in 2023 and the best Chitra nakshatra 2023 muhurat to begin a relationship, Get Free Janampatri.
Chitra Nakshatra 2023 Predictions: Health
Chitra Nakshatra Health says that you may be in good health during the majority of the months but some of you may get migraines and emotional stresses during the last few months of the year. A lot of business related pressure or traveling may cause you to feel tired. If you have had any medical problems previously, you might need to take additional checkups and treatments without fail. But, do not worry about any life threatening issues. Ensure that you practice  good discipline in your eating routine and be relaxed to stay fit and fine.
Ina nutshell, 2023 may be going to be a year of mixed goodness and badness in all phases of your life. To get answers for all your life issues, Get a Free 2023 Detailed Yearly Report.
To conclude, 2023 is likely to be good for all the Chitra Nakshatra natives considering health, career, finance, business and relationships. 
Chitra Nakshatra 2023 Dates and Time:
| 2023 Dates and Time: | Begins: | Ends: |
| --- | --- | --- |
| January 14 , 2023 | 18:14, Jan 14 | 19:12 on Jan 15 |
| February 11, 2023 | 00:18, Feb 11 | 01:40, Feb 12 |
| March 10, 2023 | 05:57, Mar 10 | 07:11, Mar 11 |
| April 06, 2023 | 12:42, Apr 06 | 13:33, Apr 07 |
| May 03, 2023 | 20:56, May 03 | 21:35, May 04 |
| May 31, 2023 | 06:00, May 31 | 06:48, Jun 01 |
| June 27, 2023 | 14:43, Jun 27 | 16:01, Jun 28 |
| July 24, 2023 | 22:12, Jul 24 | 24:03, Jul 25 |
| August 21, 2023 | 04:22, Aug 21 | 06:31, Aug 22 |
| September 17, 2023 | 10:02, Sep 17 | 12:08, Sep 18 |
| October 14, 2023 | 16:24, Oct 14 | 18:13, Oct 15 |
| November 11, 2023 | 00:08, Nov 11 | 01:47, Nov 12 |
| December 08, 2023 | 08:54, Dec 08 | 10:43, Dec 09 |