Jyeshta Nakshatra 2023: Predictions and Muhurat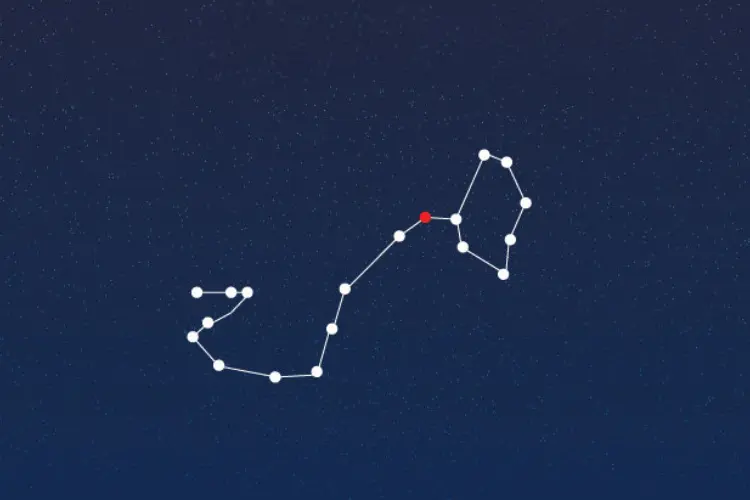 A Complete Analysis of Jyeshta Nakshatra 2023
The ruling deity of jyeshta nakshatra is Indra and the natives exhibit the attributes of Indra with good material wealth, accomplishment and magnificence. Jyeshta nakshatra has general attributes of thoughtfulness, conservatism and the humanitarian is the driving resource. Jyeshta has the full circle with the second arrangement of Nakshatra initializing with that of Magha. 
Characteristics of Jyeshta Nakshatra
The male individuals of Jyeshta nakshatra are very pure minded and with a sober attitude. He dont like to keep secrets at any cost. He is noticed by his good characteristics. Whereas the female individuals of this nakshatra are very sensitive, jealous and she loves very deeply. She is very thoughtful, intelligent and intuitive. She wishes to hear about the opinions others have about her. She organizes everything in her home or office. 
Know How to Reduce the Bad Effects of Through Jyeshta Nakshatra Shanti Puja.
Jyeshta Nakshatra 2023 Predictions: Career
During this year, you are probably going to remain extremely hopeful about your profession possibilities. Likewise, there will be a deal of positive thoughts inside you to accomplish various things. You might track down higher rises in your work. For business people, the advancement and extension of business will get pace from around mid of April 2023 yet it will turn out to be more difficult as the year advances especially after mid of September 2023. But, you will actually want to check with performing multiple tasks effectively and prone to find a lot of positive news around the year end.
Do you wish to know the solutions for Jyeshta nakshatra Career and Business and how to make real progress in it? Ask an Astrologer. First Consultation with 100% Cashback!
Jyeshta Nakshatra 2023 Predictions: Finance
Jyeshta nakshatra finance says that this year is likely to give consistent financial development however you might feel exhausted with the work pressure. The effect of planets is probably going to make you exceptionally restless. You are probably going to go with choices as fast as you can. Thus, you should really reconsider earnestly committing any significant responsibility. It will be better for you to start on your genuine obligations and needs. You really want to stay alert during April and May 2023. The period around the year end would lead you towards financial development and you will definitely deal with it positively.
Jyeshta Nakshatra 2023 Predictions: Relationship
Jyeshta nakshatra relationship says that during this year you might be exceptionally excited and particular to communicate your feelings. The first phase of the year till mid of June 2023 may remain extremely good for you. The responsibilities that you make during this stage is probably going to altogether affect your own life and relationship. The period from around July 2023 will brush up all your social contacts and you will be guided to gain love and appeal your relationship as the year arrives at its end.
Do you want to know the relationship status in 2023 and Jyeshta nakshatra 2023 muhurat to begin a relationship? Get Free Janampatri.
Jyeshta Nakshatra 2023 Predictions: Health
yeshta Nakshatra health says that your energies will be good during this year. You will be more active and sure with your energy levels. Some mental disturbances or stress might reflect in a few situations or even illnesses during the months from June to September. So do not neglect if you have any even small issues with your mind or body. Also, your good immune system during this time will assist you with understanding any health issues throughout the year. This will be a good year for you to enjoy a sound way of life and make your health more peaceful.
Do you want to find out about the planets that affect your mental peace and other issues that are disturbing you in your life in 2023? Get a Free 2023 Detailed Yearly Report.
To conclude, 2023 is likely to be good for all the Jyeshta nakshatra natives considering health, career, finance, business and relationships. 
Jyeshta Nakshatra 2023 Dates and Time:
| 2023 Dates and Time: | Begins: | Ends: |
| --- | --- | --- |
| January 18, 2023 | 17:23, Jan 18 | 15:18, Jan 19 |
| February 15, 2023 | 02:02, Feb 15 | 02:46, Feb 16 |
| March 14, 2023 | 08:13, Mar 14 | 07:34, Mar 15 |
| April 10, 2023 | 13:39, Apr 10 | 12:58, Apr 11 |
| May 07, 2023 | 20:21, May 07 | 19:10, May 08 |
| June 04, 2023 | 05:03, Jun 04 | 03:23, Jun 05 |
| July 01, 2023 | 15:04, Jul 01 | 13:18, Jul 02 |
| July 29, 2023 | 00:55, Jul 29 | 23:35, Jul 29 |
| August 25, 2023 | 09:14, Aug 25 | 08:37, Aug 26 |
| September 21, 2023 | 15:35, Sep 21 | 15:34, Sep 22 |
| October 18, 2023 | 21:01, Oct 18 | 21:04, Oct 19 |
| November 15, 2023 | 03:24, Nov 15 | 03:01, Nov 16 |
| December 12, 2023 | 11:57, Dec 12 | 1:05, Dec 13 |