Krittika Nakshatra 2023: Predictions and Muhurat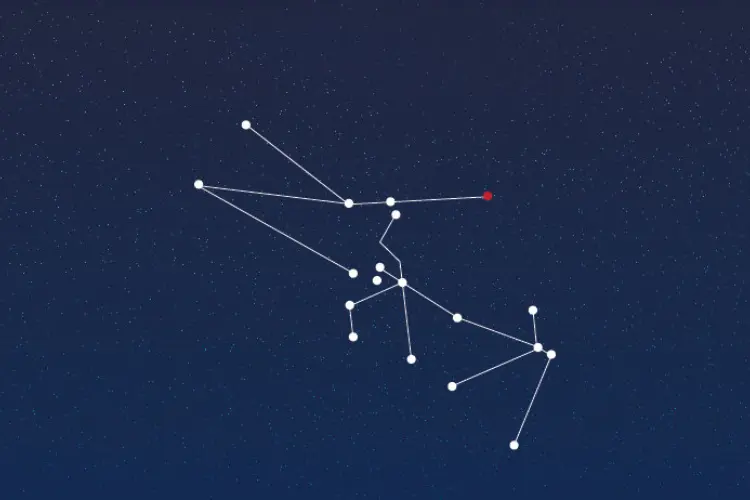 According to Vedic astrology, Krittika has a place in the sign of Aries and Taurus. Krittika is a fire nakshatra and signifies power and energy with Agni as ruling deity. Krittika name when translated it means a sharp object. It can be destructive or be creative in nature. Those people born in this nakshatra are aggressive with a raging behavior. With the Sun as the ruling planet, the natives have flaming nature and signifies purity at highest level. 
Characteristics of Krittika
The native man of Krittika nakshatra will be good in brilliancy, but he may lose patience and cannot achieve goals. He doesn't stay in one task for a long time and moves from one to another. Females are sensitive and have a heartful of emotions, but it doesn't mean she will blindly follow others.
Krittika Nakshatra 2023 Predictions: Career
The year will be progressive for matters related to your profession but the influence of planets may push you to check your views more aggressively. Not to be rigid or else you may not be able to take advantage of planetary favor this year. Remain open to looking at things, through different perspectives particularly during the first half of year. And remain confident, while handling matters related to your project or any business associations. In short, a balanced approach will be required to maintain growth in your profession.
 Do you have to know the responses for Krittika nakshatra Career and Business and how to make proper progress in it based on astrology? Ask an Astrologer. First Consultation with 100% Cashback!
Krittika Nakshatra 2023 Predictions: Finance
Krittika nakshatra finance says that luck will be on your side during this year but check your word while communicating and do not make any hasty financial commitments till the end of April 2023. There may be some good earning opportunities for you from around mid of May 2023. The second half of the year will be a favorable time for you hence be ready to take a new leap. Good time to start taking on new projects or business in order to boost your financial prospects.
Krittika Nakshatra 2023 Predictions: Relationship
Krittika nakshatra relationship says that though you will have ample planetary support, it would be better to go slow in matters of new relationships as the planetary movements may not be so supportive till the end of April 2023. It may be busy days, with not much time to spend with your partner, and in your love life. In your hurry to do something exciting, you may neglect some important commitments. However, as the year progresses, some cheerful moments with your friends or loved ones will rejuvenate you. You may enjoy some great activities for rejuvenation around the year end.
Do you want to know the relationship status in 2023 and Krittika nakshatra 2023 muhurat to begin a relationship? Get Free Janampatri.
Krittika Nakshatra 2023 Predictions: Health
Krittika Nakshatra health says that the beginning of this year looks a bit difficult for your health hence you are advised not to take any physical risk here. Also, you will be required to check your food habits and control till the end of April 2023. Make sure that you practice strict discipline in your diet particularly while traveling. Your health and energy level will improve gradually after May 2023. You can expect to have relief from any health problems but, you need to keep a check on your emotions and take care of your mental health as well throughout this year.
Do you want to find out about the planets that influence your mental peace and other life situations in 2023? Get a Free 2023 Detailed Yearly Report.
To conclude, 2023 is likely to be good for all the Krittika nakshatra natives considering health, career, finance, business and relationships. 
Talk to our Experts Astrologers & Get First Consultation With 100% Cashback!
Krittika Nakshatra 2023 Dates and Time:
| 2023 Dates and Time: | Begins: | Ends: |
| --- | --- | --- |
| January 02, 2023 | 14:24, Jan 02 | 16:26, Jan 03 |
| January 29, 2023 | 20:21, Jan 29 | 22:15, Jan 30 |
| February 26, 2023 | 03:59, Feb 26 | 29:19, Feb 27 |
| March 25, 2023 | 13:19, Mar 25 | 14:01, Mar 26 |
| April 21, 2023 | 22:59, Apr 21 | 23:24, Apr 22 |
| May 19, 2023 | 07:29, May 19 | 08:03, May 20 |
| June 15, 2023 | 14:12, Jun 15 | 15:07, Jun 16 |
| July 12, 2023 | 19:43, Jul 12 | 20:52, Jul 13 |
| August 09, 2023 | 01:32, Aug 09 | 02:29, Aug 10 |
| September 05, 2023 | 09:00, Sep 05 | 09:20, Sep 06 |
| October 02, 2023 | 18:24, Oct 02 | 18:04, Oct 03 |
| October 30, 2023 | 04:42, Oct 30 | 04:01, Oct 31 |
| November 26, 2023 | 14:05, Nov 26 | 13:35, Nov 27 |
| December 23, 2023 | 01:19, Dec 23 | 21:19, Dec 24 |