Punarvasu Nakshatra 2023: Predictions and Muhurat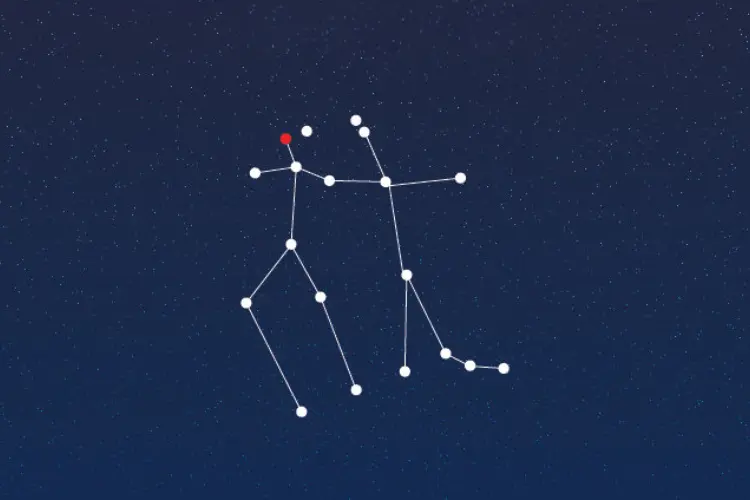 Are you a Punarvasu nakshatra native who wants to know your life in 2023 based on career, finance, relationship, health etc? Then, you are on the right spot. Punarvasu nakshatra is the brightest star of Gemini zodiac sign, Castor and Pollux. Lord Rama was born in Punarvasu nakshatra and the star ranges from 20 degrees Gemini to 3 degrees and 20′ within Cancer.
Punarvasu Nakshatra 2023: Characteristics of Natives
Let's analyze the male and female native sof Punarvasu nakshatra. The male natives will be god fearing and down to earth personalities. During his early age, he exhibits good behavior but as the age advances he shows anger and arrogance. His behavior would be quite difficult to understand. He will be satisfied with very few things but he craves for something. Whereas female natives of this nakshatra are very calm, but if she gets irritated then she cant control her anger. Sometimes she will have some issue with her cousins or in-laws. She takes care of others if she gets good from them too.
Punarvasu Nakshatra 2023 Predictions: Career
Punarvasu nakshatra Career and Business suggests that there will be some steady growth in your career but troubles may zoom if you take a hasty or abrupt route to achieve your goals in haste. Clarity may come mid July 2023 onwards. Gradually, pressure to perform and looming confusions will ease. Business people will become busier trying to work over routine hurdles too. The period from around mid of September 2023 seems supportive for commencing some development activities.
If you want to know more about Punarvasu nakshatra Career and Business, Ask an Astrologer & Get 100% Cashback on Your First Recharge.
Punarvasu Nakshatra 2023 Predictions: Finance
This will be a good year to organize your finances efficiently. As you get involved in building your finances, beware of the company you keep. Also, ensure that some differences on key financial issues with your family members or associates do not flare up into serious arguments and disagreements particularly around the mid of this year. The period from July onwards will be much better for money matters and investments as well.
Punarvasu Nakshatra 2023 Predictions: Relationship
The year will bring a fresh impetus to matters related to your beloved and family. You will work hard to make your personal life and relationship more comfortable.  The experiences around the middle of this year will add to your vitality, energizing you to become active and happy.  Tidings shall be happy and positive on the relationship front from August 2023 onwards and the year may end on a positive note.
Do you want to know more about your relationship status in 2023 and good Punarvasu nakshatra 2023 muhurat to start a marriage life, Get Free Janampatri.
Punarvasu Nakshatra 2023 Predictions: Health
You are likely to feel fresh and energetic during this year. Your energy level may remain good. But, you may be somewhat lazy and tend to ignore your health. You must pay proper attention and try to build your stamina as you have ample planetary favor this year.  Your eating habits need to be taken care of as there are chances of some digestive problems around the month of August and September 2023. Due to some social or professional commitments you may not be able to spend enough time for your fitness. Still, some discipline and good habits may help you to remain healthy this time around.
Would you like to track down great solutions for your ill health? Get a Free 2023 Detailed Yearly Report.
To conclude, 2023 is likely to be good for all the Revati Nakshatra natives considering health, career, finance, business and relationships. 
Punarvasu Nakshatra 2023 Dates and Time:
| 2023 Dates and Time: | Begins: | Ends: |
| --- | --- | --- |
| January 07 , 2023 | 00:14, Jan 07 | 03:08, Jan 08 |
| February 03, 2023 | 06:18, Feb 03 | 09:16, Feb 04 |
| March 02, 2023 | 2:43, Mar 02 | 15:43, Mar 03 |
| March 29, 2023 | 0:07, Mar 29 | 22:59, Mar 30 |
| April 26, 2023 | 04:21, Apr 26 | 07:00, Apr 27 |
| May 23, 2023 | 12:39, May 23 | 15:06, May 24 |
| June 19, 2023 | 20:11, Jun 19 | 22:37, Jun 20 |
| July 17, 2023 | 02:39, Jul 17 | 05:11, Jul 18 |
| August 13, 2023 | 08:26, Aug 13 | 11:07, Aug 14 |
| September 02, 2023 | 12:30, Sep 02 | 10:38, Sep 03 |
| September 09, 2023 | 14:26, Sep 09 | 17:06, Sep 10 |
| October 06, 2023 | 21:32, Oct 06 | 23:57, Oct 07 |
| November 03, 2023 | 05:57, Nov 03 | 07:57, Nov 04 |
| November 30, 2023 | 15:01, Nov 30 | 16:40, Dec 01 |
| December 27, 2023 | 23:29, Dec 27 | 01:05, Dec 29 |