Rohini Nakshatra 2023: Predictions and Muhurat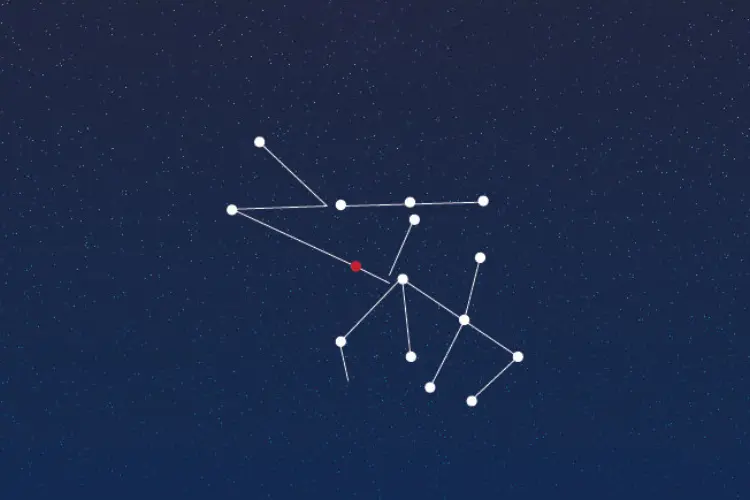 Rohini Nakshatra 2023: Relationship Prospects
Rohini Nakshatra Relationship says that you may be enjoying a strong and intimate relationship in 2023. This connection may be less energetic during the beginning of the year. But you may feel all excitement, enthusiasm and energy as the year advances.
The months from April to the end of the year the relationship status will be fine and good. The planetary positions during this period will be quite good for you and your family. Thus you may enjoy many thrilling moments in life during the last three months of the year. 
The wisdom of stars is here to let you discover the fate of your relationship. Read Love And Relationship Horoscope 2023
Tip: Try to mend relationships and garner deep trust in your spouse.
Rohini Nakshatra 2023: Health Prospects
Rohini nakshatra health says that most of the months in 2023 you may enjoy good health. You are likely to attain vitality and you may be in a good productivity state as well. During the middle months of the year, you may have some difficulties in your health.
You may get headaches, and emotional stress. This results in a low energy level for you. You are recommended to take extra care as you may have stomach related issues. During the last few months of 2023, you may face good health. Would you like to track down great solutions for your ill health? Get a Free 2023 Detailed Yearly Report.
In a nutshell, Rohini Nakshatra 2023 predictions say that you will get mixed benefits in your career, finance, relationship and health. Get good tips to make your mind and health steady and fit
Health is wealth and you sure don't want to waste that. Read Health and fitness horoscope 2023 for some useful tips.
Tip: Pay attention to your family's health. Stay healthy for your family. 
Rohini Nakshatra 2023: Career and Business Prospects
2023 may start with a good note for rohini natives. But after some months, you may find some troubles due to your colleagues. They may backstab at times. By mid of March 2023, the planetary alignments will be in a supportive way and you may expect great changes in your career. The second half of 2023 will be good as compared to the first half and you may get a job you desire.
You may get good growth in your profession. Try to impress your employees if you are a business owner. If you want to know more about Rohini nakshatra Career and Business, Ask an Astrologer. First Consultation with 100% Cashback!
Get a detailed resume of your professional life. Read Career and Business Horoscope 2023.
Tip: Be watchful of con business partners. Hire a consultant for business growth. 
Rohini Nakshatra 2023: Finance Prospects
Rohini nakshatra finance says that you may have good chances of earning in 2023. You may think about investing some money for a long term and receive rewards in future. During April 2023, you may face some issues in your finances but due to the favorable planet movements, you may get good financial status and issues would be resolved easily.
Do you want to know more about your financial status in 2023 and good rohini nakshatra 2023 muhurat to start a new business, Get Free Janampatri.
Having financial dilemma? Don't worry, we are here to help. Explore Finance Horoscope 2023
Tip: Avoid buying stocks until mid-year.
Rohini Nakshatra 2023 Dates and Time:
| 2023 Dates and Time: | Begins: | Ends: |
| --- | --- | --- |
| January 13, 2023 | 17:07, Jan 13 | 20:18, Jan 14 |
| February 10, 2023 | 00:23, Feb 10 | 03:32, Feb 11 |
| March .9, 2023 | 08:31, Mar 09 | 11:30, Mar 10 |
| April 05, 2023 | 16:52, Apr 05 | 19:40, Apr 06 |
| May 03, 2023 | 00:34, May 03 | 03:18, May 04 |
| May 30, 2023 | 07:12, May 30 | 10:01, May 31 |
| June 26, 2023 | 13:06, Jun 26 | 16:02, Jun 27 |
| July 23, 2023 | 19:03, Jul 23 | 22:00, Jul 24 |
| August 20, 2023 | 01:53, Aug 20 | 04:40, Aug 21 |
| September 16, 2023 | 09:55, Sep 16 | 12:21, Sep 17 |
| October 13, 2023 | 18:41, Oct 13 | 20:47, Oct 14 |
| November 10, 2023 | 03:09, Nov 10 | 05:08, Nov 11 |
| December 07, 2023 | 10:25, Dec 07 | 12:33, Dec 08 |