Vastu for Lights – Vastu Shastra Tips For Flawless Home Lighting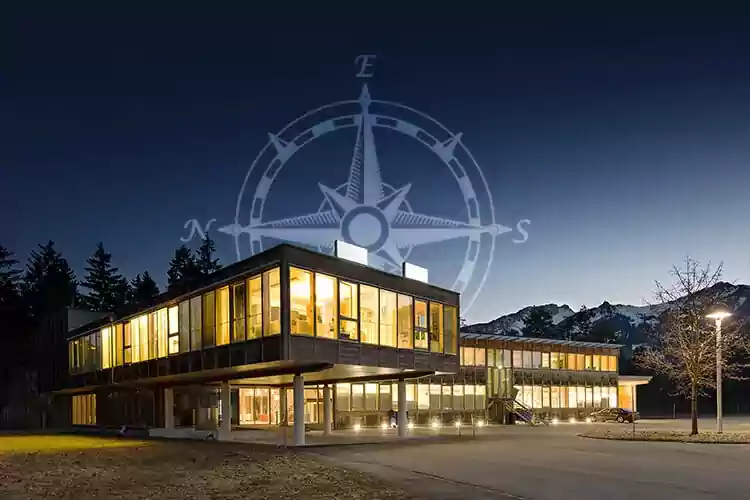 ---
Vastu for Lights
People nowadays put a lot of thought into the interior design, furniture, and even lighting of their homes. Is it, however, special without illuminating the area to reflect the magnificence? Obviously not! As a result, the lighting technique used in the house becomes highly relevant. As a result, lighting Vastu control for the home becomes essential.
Vastu for home lighting enhances development and abundance by brightening every corner. Vastu Shastra is a detailed guide to proper illumination, and it assists in deciding the best methods for capturing positive energies from the universe. For lighting, Vastu Shastra provides Vastu tips for masterminding lights in each room.
Are you really Happy with the Vastu Tips for Home? Consult India's Best Vastu Experts and get all answers to your problems
---
Vastu for Home Lighting Help?
The advice focuses on the best directions for natural light to reach the space or house. It feels so good when a room is constructed so that natural light will reach from all sides. The sattva corner, for example, in the north-east corner of a building. It is said to be the corner where positive energy is stored. As a result, big windows are used to let in natural light through this direction is preferred.
In general, it is recommended that the home be designed so that it receives as much natural light as possible. This will save you money on your energy bills in the long run. If you design and build your home correctly, you won't have to rely on bulbs or tube lights for most of the day.
Also, the key source of your home's lighting should not be found in the south-east corner. It is thought to be unlucky. Always make sure the light is spread uniformly in your house. Aside from these general guidelines, there are Vastu guidelines for lighting each room in your home. Let's take a look at some suggestions in the parts below.
Finding it Hard to Tackle the Situation? Get Your Free 2022 Horoscope for the Solutions!
---
Vastu for Lighting Lamps
We often build homes without following Vastu guidelines or purchase such a house. In these situations, a Vastu vilakku will help to solve the issues. What is a Vastu vilakku, and how does it work? What do we do about it? Vastu vilakku is a lamp that is meant to reflect Tantric philosophy. The PanchaBhoota forces are simplified in this design to create a comfortable atmosphere inside the house. It is located in the puja room or in the north-east corner of the house to maintain a positive vibe.
---
General Vastu Tips for Home Lighting
A few general Vastu tips for home lighting are given below. If you're having problems because you live in a house with construction issues, try following these Vastu suggestions to see if things improve.
The path leading to the main entrance should be well-lit.
If your puja room faces north, east, or north-east, instal white lights in it.
The bright lights at the top of the stairwell exude positive energy.
The use of spotlights is thought to draw positive points.
Uncover all Challenges and Unwanted changes in your Life Graph. Get Free 2022 Report
---
Vastu for Home Lighting - Kitchen
Aside from general guidelines, there are unique Vastu guidelines for each room and area of your house. When it comes to the kitchen, strive to keep the shadows to a minimum. Fix the lighting so that it is uniformly dispersed in the kitchen. The storage area and pantry should be well-lit.
---
Vastu For Home Lighting - Living Room
The living room is usually the first room you see as you walk into your house. Make sure the room is well-lit. Images of the sunrise, relatives, and other happy photos should be shown. A family portrait should be hung on the south-west wall (if you have one).
Placing a spotlight over a family photograph is thought to bring good luck and keep family members safe. Enable the lights to warm and welcome you. Avoid using glaring lights or putting them in such a way that they create glare. Separate the lights in your living room for each piece of art.
Confused in Life? Know your Life Better with Free Janampatri
---
Vastu for Lighting Lamps
Natural light should be used as much as possible, according to Vastu Shastra. Candles and earthen lamps, in addition to sunshine, may be considered indicators of wealth. If you want to light candles in your home, place them in the south or south-west corner. This area is thought to generate positive energies. Take care of any artificial lighting you have in your home. Replace them as soon as possible if they become unstable. It is not recommended to light a lamp in the direction of Yama, the lord of death, since this is assumed to be the direction of death.
---
Ending Note
Lighting your space correctly will aid in the integration of your relationship and benefit your career. According to Vastu, a light course of action will raise and speed up a peaceful life. Understanding and placing lights in the right places, according to Vastu, would not only brighten the space but also bring joy and happiness into your life.
Say goodbye to all the Vastu related troubles in your household.
For Best Vastu Tips, you can Contact an Expert Astrologer
---
---