All About Ekadashi Fast & Its Significance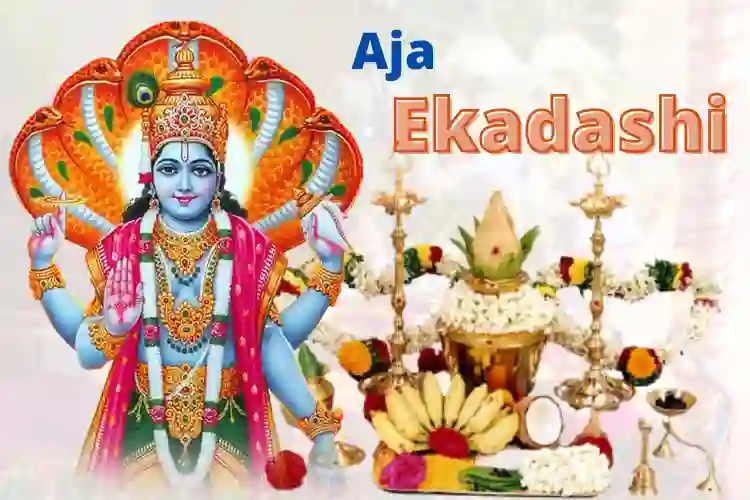 The first week of September is Badi Ekadashi. The Aja Ekadashi (Aja) festival will be held on Sept 10th. Observing the fast of Aja Ekadashi, according to religious traditions, fulfils all desires. Although the day of Ekadashi will begin on Sept 10th, the fast of Aja Ekadashi will be completed on Sept 11th, 2023, according to Udaya. Perform Tulsi Puja on the day of Aja Ekadashi to get the most benefits.
Hey there, any problem you've been facing for a long time? If yes, call our Expert Astrologers now!
---
The Right Process of Ekadashi Fast
The essence of Aja Ekadashi has been stated by Lord Shri Krishna himself. He believes that everybody who fasts in the morning on this day should make a fasting pledge. After taking a bath in the morning, focus on Lord Vishnu for a few minutes and remain silent. Continue to chant Lord Vishnu's beautiful mantras in your mind. It is possible to chant Vishnu Sahasranama. It can also be listened to if you are unable to read. You can also conduct aarti by mixing turmeric in ghee.
Those who are fasting should only eat fruits. Fasting is not required for patients or pregnant women. The story of fasting related to Aja Ekadashi must be recited. Take prasad in the evening after Lord Vishnu's aarti. Break the fast on the second day after donating things to the needy.
---
Aja Ekadashi Fasting Story
According to Katha, there once lived an honest, generous, and capable king named Harishchandra. He was the epitome of a great statesman. However, one day he lost his kingdom, his possessions, and his family. He was forced to work at a cremation due to circumstances. He did his job with zeal, but he was broken from inside.
Rishi Gautam saw him one day and recognised him right away. When Rishi Gautam found out about his tragic position, he asked him to observe the Aja Ekadashi vrat. According to the nobleman, the king may have sinned in a former life, and his current troubles may be the result of his previous terrible Karma. As a result, the Rishi advised Harishchandra to follow vrat on Aja Ekadashi in order to free himself of any wrongdoing he may have committed in the past.
Harishchandra faithfully accepted Rishi's advice. And he soon reaped the benefits of his efforts. In the end, he reclaimed his kingdom and reconnected with his long-lost family.
---
---