Bhai Dooj/Yam Dwitiya: Tilak brings in Yam's Blessings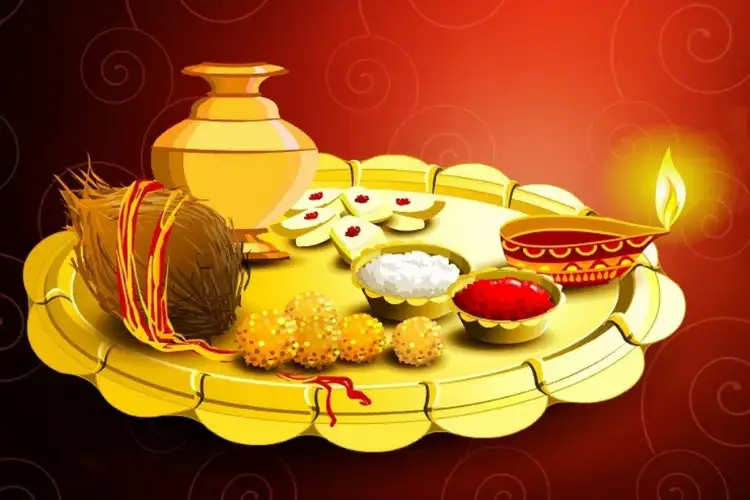 Following Diwali, Bhai Dooj is celebrated and in the year 2021, it is on Nov 6. Applying tilak on your brother's forehead on Yam Dwitiya, and lovingly offering him food is said to bring Yam's blessings to him. Bhai Dooj signifies the responsibility of brother to protect his sister, as well as; sister's blessings for her brother. 
Book Now: Online Live Puja
Significance of Bhai Dooj/ Yam Dwitiya
As per mythology, on this day Yamraj visited his sister at her house. She served food to him with great love and affection. As blessings, he gave a boon to his sister that any brother who bathes in holy water and eats at his sister's house on this day will never go to Yamlok.
Want to plan your day ahead in this festive season? Have a look here. 
Muhurta for Bhai Dooj in 2022
This year Bhai Dooj is on Oct 26 and the Shubh-Muhurat is:
| Bhain Dooj Muhurat | Date & Time |
| --- | --- |
| Time | 01:47 PM to 04:04 PM |
| Total Duration | 2 hours 17 minutes |
| Dwitiya Tithi Starts | Oct 26, 2022 from 02:42 PM |
| Dwitiya Tithi Ends | Oct 27, 2022 till 12:45 PM |