Chandigarh Kare Aashiqui: Well-Balanced Stars On Cards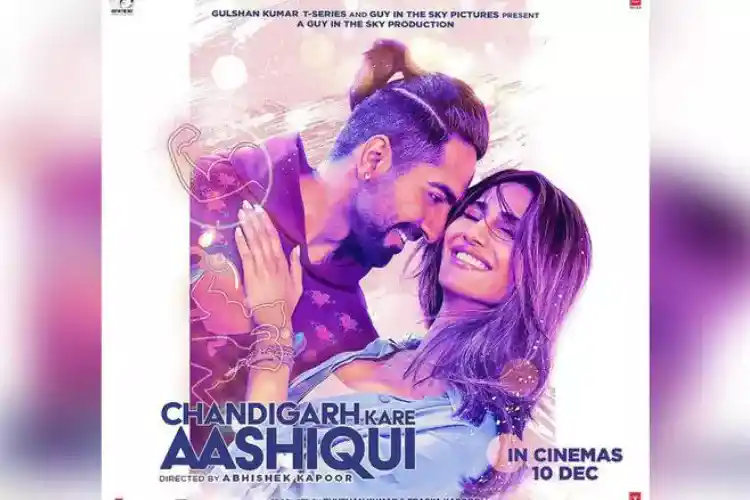 The movie Chandigarh Kare Aashiqui, starring Ayushmann Khurrana and Vaani Kapoor, is soon to release. Ayushmann Khurrana, due to his selection of unconventional films, has paved the way for new genre films. In the year 2012, Ayushmann started his film career with Vicky Donor. He was last seen in 'Gulabo Sitabo', which was an OTT release. 
Vaani Kapoor is considered to be the discovery of Yash Raj. In the year 2013, Vaani made her Bollywood debut with Shuddh Desi Romance. After the film Befikre, she went missing for a long time. She made a comeback in 2019 with Hrithik Roshan's movie, War. 
Let's take a look at what stars have in store for the movie. 
---
Rocking Chart of Khurrana
Although Chandigarh Kare Aashiqui has not reached theatres yet, we take the privilege of scoping its fate. What a coincidence that Ayushmann was born in Chandigarh. His sun chart has an exalted Saturn and the major planets – Sun, Jupiter and Mars are occupying their own houses. This has given immense strength to his chart. Although Venus is a bit debilitated, soon to transit Jupiter over his birth sun and mercury may bring some recognition from the government to him.
Also Read: Career Horoscope 2022
---
Doshas in Vaani's Chart
In Vaani Kapoor's chart, the Sun is occupying its own house but it is accompanied by Ketu forming a Dosha in her Kundli. There is 'Vish Dosha' of Moon-Saturn in her chart as well. She has a very strong Venus due to which she got a chance in Bollywood but the Doshas got in the way of achieving recognition.
---
Combined Constellations of Khurrana and Kapoor in 'Chandigarh Kare Aashiqui'
The combined read of both the horoscopes reveals possible good news for the movie makers. Vaani's strong Venus filling up for Ayushmann's weak Venus and Khurrana's Strong chart backing up Kapoor's Doshas in the chart. 
We all need such balance in life to be successful. You can achieve it through astrology. Talk to astrologers now!
---
---