Tension Rises In The India-China Border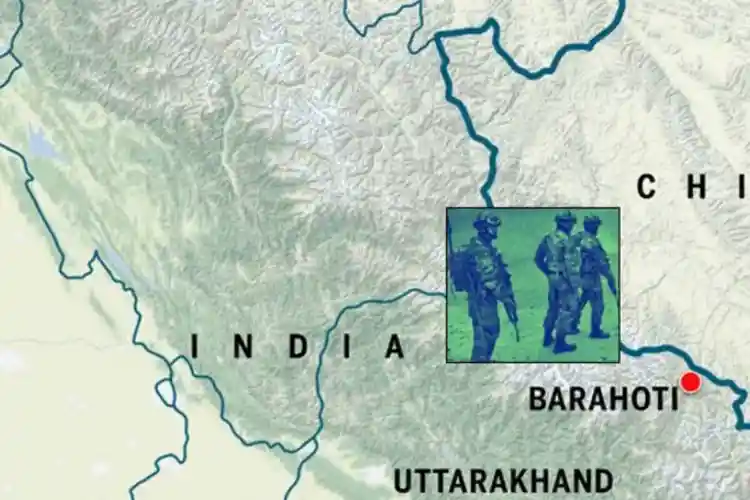 According to a report, over 100 Chinese soldiers entered Indian territory in Uttarakhand and destroyed a bridge in the Barahoti region before returning to China. They also destroyed Indian infrastructure, as per the reports. China frequently messes with India's border. Let's see how the planets will affect the relationship between the two countries.
Make sure to study the defects of your horoscope, know which planets are preventing you from success, talk to our expert astrologers.
---
How Will Relations With China Be In Future?
India's neighbouring countries will always be a cause of conflict. In fact, in the horoscope of India's, Taurus is Ascendant, and there is a combination of Moon, Mercury, Saturn, Sun and Venus in the third house, i.e. in the neighbouring place. There is a negative planet, Saturn, along with three favourable planets. As Saturn is currently transiting in front of this conjunction, the border situation may worsen. India should not engage in China's aggressive tactics, and it is advisable to remain patient in such a circumstance.
---
China Trying To Strengthen Its Infrastructure Along With Border Areas
In order to avoid a situation similar to Ladakh in Uttarakhand, the Indian Army has expanded deployments in the central sector in response to increased Chinese activities. According to recent reports, China is also allegedly planning to build an airbase along the border. China has made many efforts to enter the Barahoti region in the past. Some time ago, Indian Prime Minister Narendra Modi and US President Joe Biden also discussed China's growing dominance in their meeting.
Know about your day today. Read Daily Horoscope Predictions.
---
---