Vaani Kapoor: Will Her Stars Support Her To Spread Magic In Bollywood This Year Too?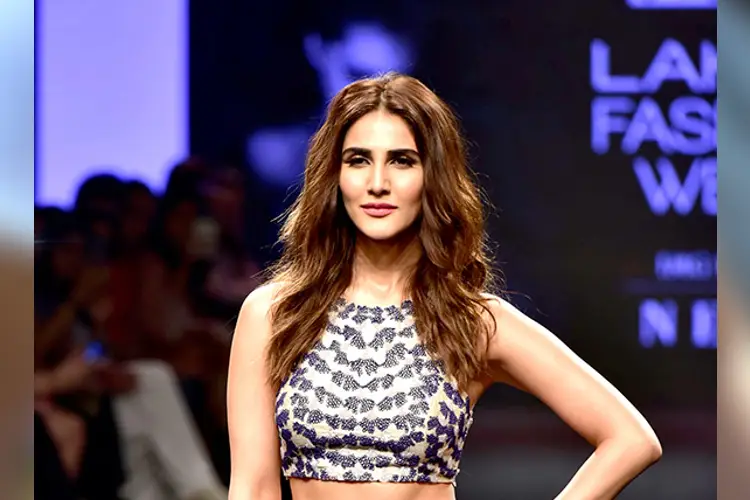 As it is said that the first impression is the last impression! And this has been proved by the one and only Vaani Kapoor, who not gave hits at her first shot from 'Shuddh Desi Romance', but also made a place in this competitive world through her hard work and dedication. Now Vaani Kapoor is going to turn 34 on Aug 23. 
In a very short period of time, Vaani Kapoor has become a glam heroine of Bollywood. Vaani has worked with Shahrukh Khan, Akshay Kumar, Hrithik Roshan, Tiger Shroff, and Ayushmann Khurrana. Not only this, recently, she also appeared in Shamshera, which features Ranbir Kapoor and Sanjay Dutt. If you ever wish to be as successful as Vaani Kapoor, then pray that you are as lucky as Vaany Kapoor. Do you ask you? The reason behind it is Vani Kapoor's strong birth chart. So on her 34th birthday, let's examine the birth chart of Vaani Kapoor and reveal the secrets behind her success.
Also Read :- अभिषेक कपूर की आने वाली फिल्म में Vaani Kapoor Ayushmann Khurrana के साथ नजर आएगी, जानते हैं क्या कहती है इनकी कुंडली
---
Which Planets Are The Reason Behind Vaani Kapoor's Success?
Born on Aug 23, 1988, in Delhi, in Vaani Kapoor's birth chart Leo sign arises in the ascendant Sun. There is no doubt the actress has been successful through her hard work and dedication, but along with it, the favourable combination between the ascendant lord and gains house lord made her lucky. With her dedication towards her work, she is likely to achieve name and fame through her own efforts.
Not only this but she is also blessed with Mercury – the planet of communication and intellect. Through this planet, she has a great voice which makes her creative in its own way. 
As we all know that she is a famous model and also endorses various brands. But do you know the reason behind her success?  Obviously, Vaani is successful with her hard work, but the placement of Venus in Vaani's birth chart is in its friendly sign that is in the 11th house. So nevertheless, planets also played an important role in Vaani's life.
Know the planets impacting your life with your Free Janampatri Analysis!
---
Will Vaani Kapoor Continue To Spread Her Wings And Grow High?
Looking at Vaani Kapoor's birth chart, she is likely to get more success and fame in the upcoming time. The transit of Jupiter will pass through the 8th and 9th houses, respectively. This can bring more success in her professional life. Many new projects can come her way in the coming period. Her public image and reputation are likely to grow in the upcoming time. 
However, the transit of Saturn may bring some hurdles, but they will be manageable. Besides minor fluctuation in the career front, this year will be going to be a progressive one. Moreover, she is advised to be very careful in projects involving multiple artists.
Health is likely to remain good during the coming year, but minor health issues may occur. She may find herself more positive. Her positive attitude can bring more happiness to her personal and professional front. We Wish Happy Birthday to Vaani Kapoor, and may she achieve success in all aspects of life.
Hey, if you're looking for a more detailed glance at your upcoming year, you can Talk to our Expert Astrologers.
Also Read :- Arjun Rampal, a national award-winning actor, turns 49 on Nov 26, 2021. Let's see what the birth chart has in store for Arjun.
---
---