Who is not supporting Rohit Sharma after becoming the captain?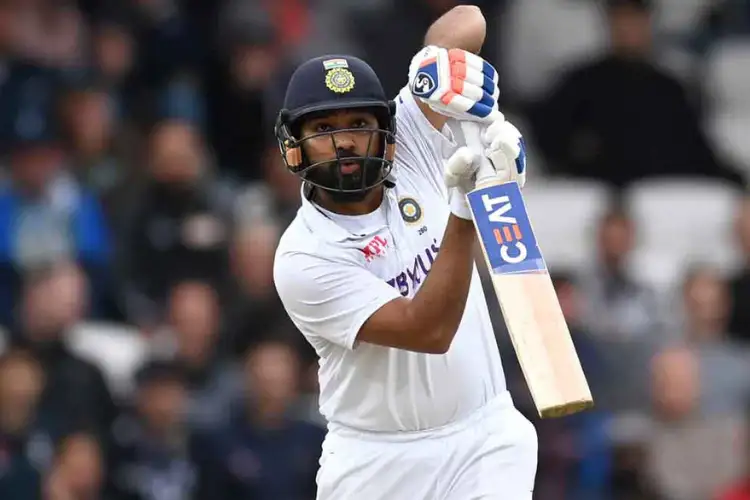 Rohit Sharma has now been made the captain of the Indian cricket team. However, Virat Kohli did not want to give up the captaincy, so he was given an ultimatum of 48 hours. He did not even resign and Rohit (Rohit Sharma) was handed over the command of ODIs. It is believed that Virat Kohli was aspiring to captain the ODI World Cup in 2023. Rohit Sharma Rohit Sharma has captained the T20 home series against New Zealand. India had won 3-0 in this series. This series was also the first series for coach Rahul Dravid as a coach. Come let's know through Surya Kundli Kundli how successful Rohit Sharma will be as the captain of the Indian team…
Will the Planets of Your Horoscope Make You a Successful Person, Get Your Free Horoscope Here…
---
Three planets will put Rohit Sharma in some trouble...
Sun is exalted in the horoscope of Rohit Sharma, born on 30 April 1987 in Nagpur. Which often brings them fame. There is an exalted Moon in the horoscope, which never lets them down. On the other hand, the Venus of the higher makes his name by his every work. Swagrihi Jupiter is also a strong part of the horoscope. These planets also make Rohit Sharma a good leader. Moon and Mars are together in his horoscope, so the enthusiasm for sports is visible in him.
However, the coming time is not easy for them. Because Rahu is transiting through birth Moon and Mars. Next, this transit will pass over the Sun, which can create difficulties for them. Most of her tournaments abroad will be tough. He will be a good player, but as captain, Rohit Sharma will have to work hard to be successful.
How Are the Times Ahead for You? Which Planets Will Support You, Do Talk to Our Expert Astrologers Once, the First Consultation Is Absolutely Free.
---
The command of South Africa tour is also in the hands of Rohit Sharma
After appointing India's star opener Rohit Sharma for ODI format, now the command of the upcoming South Africa tour is also in the hands of Rohit Sharma. The team has also been announced for this. Earlier Virat Kohli was leading Team India in this format. After the T20 World Cup 2021, Virat left the captaincy of T20. After which Rohit was appointed the T-20 captain. Now BCCI has handed over the captaincy to Rohit. It is believed that Virat was not ready to give up the captaincy, hence he has been sacked.
Due to poor performance of Kohli, Rohit Sharma is likely to be appointed as the new captain of Team India. Will Team India be able to perform better under Rohit's captaincy?
---
---