Rohit Sharma: Likely To Be New Skipper Of Team India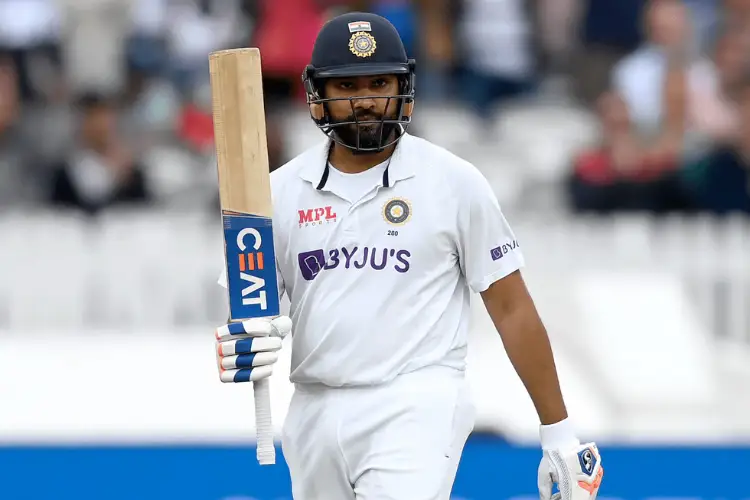 Team India captain Virat Kohli may leave the captaincy of the T20 and ODI team after the T20 World Cup. The explosive batsman Rohit Sharma may be given the captaincy of Team India. The T20 World Cup is scheduled to be held in Oman in Nov. Let's see if Rohit Sharma becomes the captain, then how will be this journey for him. 
---
Good Times Ahead For Rohit Sharma
Born on April 30, 1987, in Nagpur, the Sun is exalted in Rohit's horoscope which often brings fame. Along with Moon, Jupiter is also in its own house, which makes his horoscope strong. Due to Venus being exalted, his name and fame always remain intact. Currently, according to his horoscope, he is going through the Mahadasha of Rahu, but despite that, the time from Sept 21, 2021, to Dec 22, 2021, is likely to be good for him. During this time he may create new records. Along with this, he may be given some big responsibilities, being the captain of Team India is one of them. 
Want To Know Accurate Predictions? Talk To Astrolgers
---
Team India Is Waiting For The Trophy
Team India had earlier won the Champions Trophy in 2013 under the captaincy of MS Dhoni. India has won titles of T20 World Cup, ODI World Cup and Champions Trophy, under the captainship of Dhoni.  He has also won IPL for Chennai Super Kings thrice. When it comes to Rohit, he won the trophy for Mumbai Indians. Whereas under the captaincy of Virat, Team India could not win any major title.
Since Rohit's horoscope signifies positivity for the future, India may have chances to win a prestigious trophy under his captainship. 
---
---