Jupiter and Saturn Conjunction 2020: Effects of the conjunction on all Zodiac Signs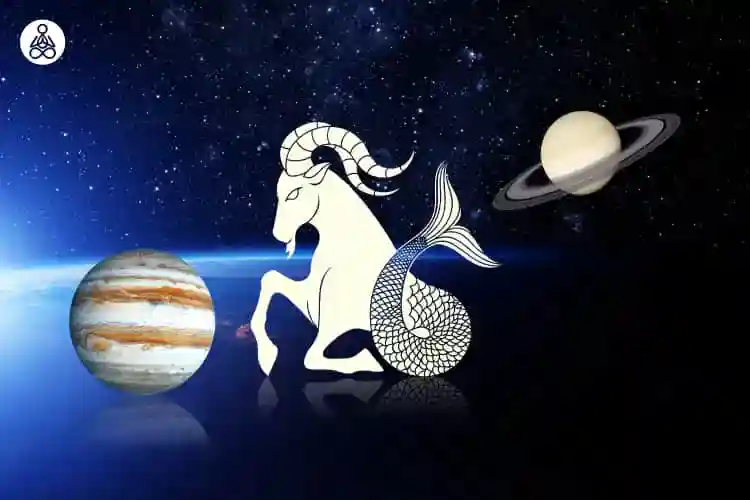 Jupiter and Saturn will be aligned in the Capricorn after 59 years, and that should tell you how often Jupiter and Saturn are in conjunction, it's rare! During this conjunction, the planets of knowledge, wisdom, and justice are coming together in this zodiac sign ruled by Saturn itself. Positioned in Capricorn since January 23, 2020, Saturn will welcome Jupiter on November 20, 2020. Though the energies of Saturn and Jupiter are likely to make this an influential and impactful event in an already eventful year, Saturn will dominate the conjunction and its effects. Jupiter and Saturn conjunction in Capricorn will continue to affect all zodiac signs till April 06, 2020, and after that, Jupiter will transit to Aquarius.
Where the ever-magnificent Jupiter is the ultimate 'Guru', a guide to the path of righteous wisdom, Saturn likes to have the last say when it comes to the matter of Karma. These polarising characteristics of the planets affect each zodiac sign differently. However, one thing is for sure, the impacts are intense. As mentioned above, Saturn is likely to drive this Jupiter Saturn conjunction and its astrological impacts, whereas Jupiter will show his might in patches as well. What happens when Jupiter and Saturn are in conjunction? How will this conjunction turn out for your zodiac sign? Let's find out.
Also Read Great Conjunction: Saturn and Jupiter Embrace After 800 Years
---
Impact of Saturn- Jupiter conjunction according to Vedic astrology
Effects of Jupiter and Saturn Conjunction in the 10th house for Aries
The conjunction will take place in the 10th house for Aries natives. It shall be a favourable time, and you will be seen helping your colleagues leading your career in the right direction. However, there may be a rise in married life disputes, and family life may get disturbed. You may have to take more care of elders, especially your parents. Some Arians may have benefited from their ancestral property.
Access the most detailed and accurate predictions on various aspects of life for your zodiac sign with Horoscope 2021 Predictions
Effects of Jupiter and Saturn Conjunction in the 9th house for Taurus
The conjunction will be affected in the 9th house for Taureans. Religious tours and pilgrimage sites could be the main subject of your interest. You will participate in holy functions, take part in charities, and participate in social activities as well. You would be able to get a chance to meet the dignities of society, and some natives may have a chance for a job change or transfers.
Effects of Jupiter and Saturn Conjunction in the 8th house for Gemini:
The conjunction will take place in the 8th house, and thus will lead you towards spirituality, making you feel good. You may face money losses during this time. However, favourable outcomes and prosperous situations will be seen in your family. You may need to pay attention to your health and especially be careful with your eye issues and joint pain.
Effects of Jupiter and Saturn Conjunction in the 7th house for Cancer
The conjunction in the 7th house may help you acquire good wealth from overseas travel and foreign trade. This may help in better business planning and progress. You may experience some ups and downs in married life and may expect job promotion, but will have to control your ego in the workplace.
Get a better understanding of your bond with your loved one, access your Free Compatibility Report!
Effects of Jupiter and Saturn Conjunction in the 6th house for Leo
This conjunction will affect the 6th house for Leos. You may suffer from indigestion, gas, acidity, stomach irregularity, kidney, or urinary related issues. You should avoid filling any legal matter, but in case of pending matters, the decision may be in your favour. Students may get favourable results in competitive examinations. Expenses and the health of a family member may concern you a lot. You may make better progress at your career and attain great success.
Effects of Jupiter and Saturn Conjunction in the 5th house for Virgo
The fifth house will be influenced by the conjunction for the Virgos. They may be more love life challenges with you both struggling hard to understand each other. However, determination towards each other will strengthen the relationship during this time. As a student, you will be progressive at education and get good results. Some natives may tie the knot with their beloved ones. You may see a rise in income, your status, and your rank in society will strengthen. Some may even get good job opportunities.
Effects of Jupiter and Saturn Conjunction in the 4th house for Libra
The conjunction will take place in the 4th house for Librarians. You may face family problems or relocate, because of renovation on the existing house, or you may buy a new house during this period. You may buy new fixed assets, i.e. equipment in the business. This conjunction would be more fruitful for working employees.
Effects of Jupiter and Saturn Conjunction in the 3rd house for Scorpio:
The third house will be influenced, for Scorpio natives. Social activities in the society or private associations could earn fame and reputation for Scorpions. You would be mostly on tour to awake people on religious uplifting and awareness. There may be a rise in your financial position, but may lose some important opportunities because of your laziness or going out of your way to help others. Also, you may have to be attentive to your sibling's health.
Get an accurate solution to any of your confusion, Talk to an Astrologer Now!.
Effects of Jupiter and Saturn Conjunction in the 2nd house for Sagittarius:
The second house will be influenced by the conjunction for Sagittarius. You may be involved in property-related arguments with the family members, which may mount tension. Your health may be a cause of concern and a reason for your absence from work. You may have good financial benefits during this period. Your in-laws may need your attention
Effects of Jupiter and Saturn Conjunction in the 1st house for Capricorn:
This combination would be much important for you as it will take place in the ascendant of your chart. You will have a good married life, and there may be expected progress in your business. You will earn respectful fame in business, society, and personal life. You may be awarded or promoted at work.
Effects of Jupiter and Saturn Conjunction in the 12th house for Aquarius:
The 12th house will be affected by the conjunction of Jupiter and Saturn. You will have to look out for your competitors and be alert. You may spend some extra amount on court cases and extra time in helping the people who may take advantage of this gesture. You may go on religious or spiritual tours out of India, and your expenses may go at a higher level or out of control causing stress.
Start your day stress-free. Detailed daily predictions with our Daily Horoscope, prepared by expert astrologers.
Effects of Jupiter and Saturn Conjunction in the 11th house for Pisces:
Your income graph may rise because of Jupiter and Saturn conjunction occupying the 11th house. Seniors may remain cooperative and supportive in the workplace. You may expect a promotion or an increment in a salary and will develop better relations with dignitaries resulting in higher status within the society. Your love life may remain disturbed and challenging. Students will be able to perform well and gain success easily.
People Also Read:
Jupiter's Transit in Capricorn and its Effects on Zodiac Signs
---
---