Manmohan Singh Horoscope: Will There Be A Twist In His Political Career?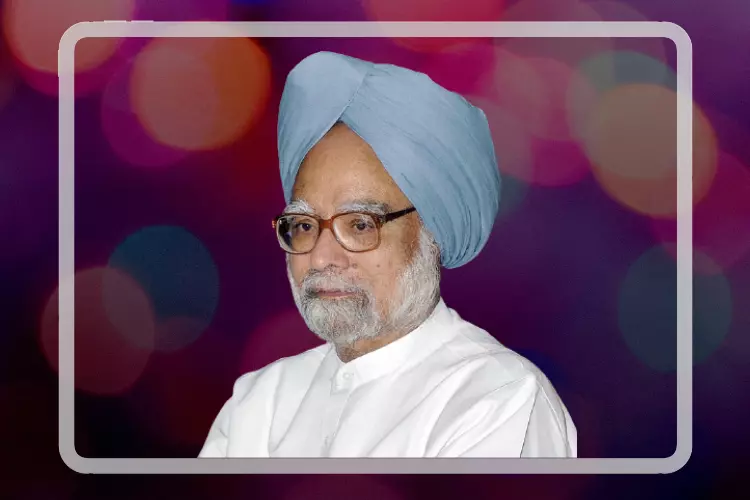 One of the well-known leaders and veteran congress party members, Manmohan Singh hails from Punjab. He received a doctorate in economics from Oxford University. Manmohan Singh went on to become the 13th Prime minister of India. He also worked as an economic advisor and governor of RBI before taking up the role of Indian PM. Manmohan Singh horoscope suggests that he is a very humble and kind-hearted person.
The formation of auspicious Budh Aditya yoga could be the reason for him to get re-elected as PM after the end of his first term. Hence, he was the only congressman to hold his tenure for a consecutive second term after Jawaharlal Nehru. The veteran political leader, Singh worked for United Nations between 1966-69. He was selected to lead the opposition party in Rajya Sabha during the time of the BJP-led government.
Manmohan Singh, the former Prime Minister of India, has been hospitalised.Know what's in store for him in the year ahead.
---
Birth Chart Of Manmohan Singh
Manmohan Singh Date of Birth: Sept 26, 1932.
Time of Birth: Unknown.
Place of Birth: Jhelum.
Ex-Indian PM Manmohan Singh has Venus as Atmakaraka, which makes him a creative and artistic person. Moreover, Venus is favourably placed in the sign of Cancer, so he is a very intuitive and peace-loving individual. He is a very emotional and sensitive person from the inside too. On the other hand, the Moon is also Amatyakaraka in his horoscope. The position of Moon in the Cancer sign denotes that he emotional and imaginative person. This combination of the Moon and Cancer sign helps him to achieve mental peace.
As per Jaimini astrology, the conjunction of the Moon and Venus creates the most auspicious Raj Yoga. And therefore, he achieved success in the political world. Along with that, the Aquarius sign is occupied by the shadow planet, Rahu. Hence is flexible to perform any role. This Aquarius-bound Rahu keeps him away from worldly desires. The presence of exalted Mercury in Budh-Aditya Yoga brings positive outcomes for him.
Read About Venus Transit 2021
---
New Opportunities May Arrive For Ex-PM Manmohan Singh
Zooming into the birth chart of Manmohan Singh, it is safe to say that the Veteran congress leader has support from many planets. The transit of Saturn in the Capricorn sign may create opportunities for him to involve in social activities. He may get the top position to serve his nation in the coming days.
Jupiter, which is transiting in the Aquarius sign may inspire him to take up challenging roles. This Jupiter will be passing over the natal Rahu, so things may go well for him. Also, Mercury transit over the natal Sun and Mercury symbolizes that he may participate in international or national events.
This year, Manmohan Singh may have a minor decline in his wealth status, but moving into the next year, he may receive monetary gains, predicts Manmohan Singh birth chart. Currently, the 88-year-old is serving the major and minor periods of Jupiter and Ketu respectively. And therefore, he may not achieve desired wealth.
Venus transit may give him some relief in terms of his wealth and finance. Manmohan Singh would be working hard to come into the spotlight, but this would be a tough task for the congressman.
Also Read :- Subhash Chandra Bose was a pioneer of the country's independence. Knowing which stars made him a strong freedom fighter.
---
Health Prospects
Healthwise, Manmohan Singh will have support from benefic planets, so he may maintain a stable health. But, he needs to be under the doctor's supervision. Jupiter transit in the Aquarius sign may help him to stay fit and fine. These planets indicate that Manmohan Singh would be a fitness enthusiast. It is advisable for him that he should change her food diet. Transiting Mars of Leo passing over the natal Jupiter may bring fruitful results for him. This may help him in boosting his immunity power. Thereafter, Mars transit in Virgo and Scorpio signs may keep in a good health.
---
Overall,
Entering next year, Manmohan Singh would be busy with his work responsibilities. This would be the perfect time for him to grab the headlines. Saturn transit in Capricorn will demand his attention and efforts in his professional life. In regards to his health, he may feel better and maintain his good form. If Manmohan Singh is suffering from any health issues, he may get relief due to planetary movements. MyPandit team wishes him a very good and healthy life ahead.

Also Read: Amit Shah Horoscope Predictions
---
---