Is Current Planetary Campaign Enough for Mayawati To Win UP Elections 2022?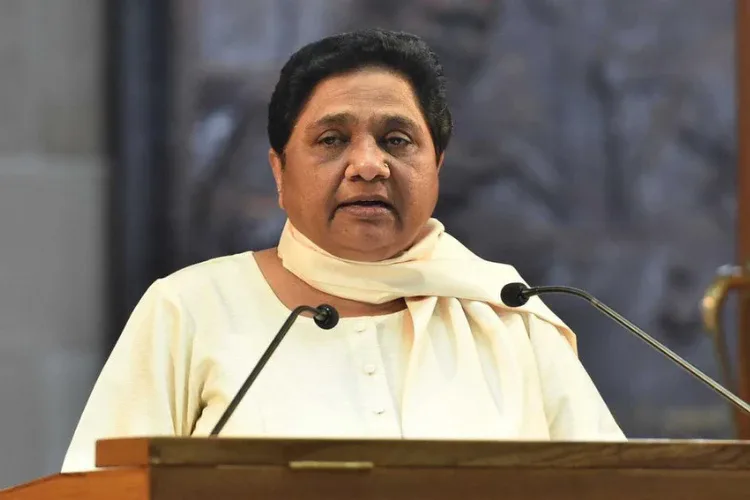 BSP (Bahujan Samaj Party) chief and former CM of UP Mayawati will not contest the UP Election 2022. But she is preparing candidates for all 403 seats. BSP general secretary Satish Chandra Mishra has also confirmed that the Bahujan Samaj Party will indeed form the government. However, Behenji, i.e. Mayawati, has not made an alliance with anyone yet.
Are your planets aligned to win the contest named life? Get a Free Janampatri Analysis to know in detail.
Let's take a look at the solar chart of Mayawati to know what her fate is for the upcoming UP election in 2022.
---
The Game Of Three Planets
Born in New Delhi on Jan 15, 1956, Mayawati's horoscope has the conjunction of three major planets, i.e. Moon, Sun and Mercury in Capricorn. This particular combination makes her a quick and clever politician. This combination is also responsible for her ambitious and strong personality, accompanied by excellent leadership skills. It is these three planets that keep her connected with the masses. However, in Mayawati's horoscope, there is also an energetic Mars with a disciplined Saturn and a deceptive Rahu, a favourable planetary combination for any politician.
Also Read: Will Yogi Adityanath Have Planetary Support In UP Election 2022?
However, the conjunction of Mars and Rahu forms the Angarak dosha in the horoscope, which causes many problems. People suffering from this dosha sometimes deviate from their goals. On the other hand, Rahu acts as fuel in the fire and gives legal hurdles to the native. We have seen that Mayawati has always has been an ambitious politician. She has always eyed for the centre, even serving four times as a CM of UP. Anyway, there are more secrets hidden in Mayawati's horoscope. So let's see ahead.
Are Mars and Rahu haunting your Kundali Together? Book Personalized Mangal Rahu Angarak Dosha Puja to remove its negative influence.
---
Transiting Planets May Affect UP Election 2022 For Mayawati
The planetary transits at the time of the UP election 2022 may impact Mayawati's kundali. In April, Jupiter will transit in Pisces. In fact, at present, the Jupiter of Aquarius is transiting over her natal Venus which is likely to help in strengthening her position in the UP assembly elections 2022. Being a Capricornian, she is suffering from Shani sade sati. Although the transit of Jupiter will be lucky for her despite the presence of Shani sade sati.
You May Like To Read: Jupiter in Pisces 2022
However, Saturn's transit can throw obstacles in her way to becoming the Chief Minister. Saturn is in Capricorn, which is passing over the three planets of birth- Moon, Sun and Mercury. It may create some turbulent situations between her and the party. Some past issues can also put her in trouble. Nevertheless, if BSP chief Mayawati makes her strategy after taking into account of other contesting parties, her chances of success may increase. Saturn's movement over the three planets can be a hindrance for BSP in the UP assembly elections. However, this time the strategy of Mayawati is different.
Are your desired success is getting stuck somewhere? Read Free Career and Business Horoscope 2022 to uncover the solution.
---
Mayawati's Confidence On New Candidates
This time Mayawati is going to introduce new faces for the UP elections 2022. Hence, in such a situation, it is difficult to say whether this move of Mayawati will work in the long run or not. Will the new candidates live up to the expectation of people? More importantly, whether new candidates are useful for Mayawati or not? In spite of such unpredictable factors, the horoscope of Mayawati does look promising. Now one has to wait or watch that are such favourable planetary conditions enough to make Mayawati win the UP election 2022.
What's in your fate for the upcoming days? Talk to an Astrologer Now, First Consultation with 100% Cashback!
---
---