Nickyanka – A Reunion, Getting Viral as Their Love Gets Deeper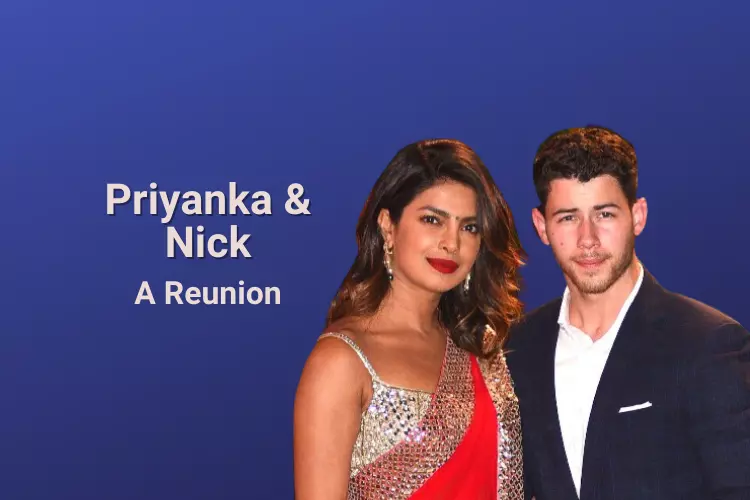 Have you checked the recently released b-town news? Oh, that is in not even Bollywood but International news, coming straight from the US. So, according to Priyanka Chopra's latest Instagram post, she is reunited with her husband and singer Nick Jonas, who was in London filming her new series Citadel. On Monday, the actress shared a photo with Nick, who is now on a music tour in the United States with his brothers Kevin and Joe Jonas, from their "home" & made all of us blush.
Let us check out what Astrology says about Priyanka & Nick Relationship Compatibility & what stars predict about these two love birds.
---
The Role of Intimacy
Not only is physical attraction in Priyanka-love Nick's relationship, but the placement of Venus in both of their horoscopes reveals that this couple is also emotionally attracted to each other.
---
A Bingo Match
The behaviour of both Priyanka Chopra and Nick Jonas is similar, according to their planetary placements. Both have features that contribute to their compatibility. As a result, their love would strengthen even further.
Know about the compatibility of you & your dear sweetheart straight from the experts. Talk to the expert Astrologers now!
---
The Love Balance Between Priyanka and Nick
Nick is ten years younger than Priyanka. It would not, however, have a negative impact on their marriage. Priyanka, on the other hand, thinks more practically than Nick. Nick whereas places a higher value on emotions. According to the planets, this type of balance is sometimes required in a relationship. Don't you agree?
---
---
Last Thoughts on Priyanka and Nick's Love Life
Because of minor disagreements, love blossoms between husband and wife, something similar will happen with Priyanka and Nick Jonas. Even if they have disagreements in their marriage, their horoscope predicts that their love relationship would remain stronger than ever. The ongoing Rahu transit will occasionally amplify the differences between the two, although both would be accompanied by the positive energy of other favourable planets.
Hey pals, hope you guys enjoyed reading about Priyanka and Nick love life predictions. That's it from our end. Cheers!
---
---