Rajinikanth : A Hero Both on-screen and off-screen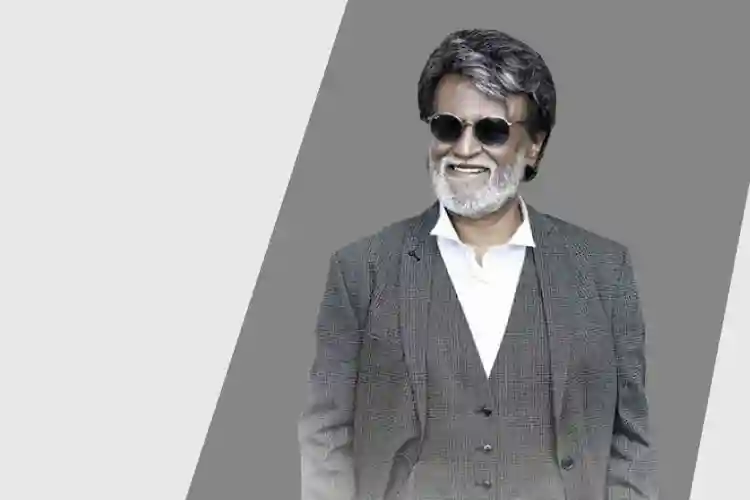 Rajinikanth is one of the most bankable actors and is highly acclaimed. An actor so self-righteous, yet so down to the earth, one of the reasons for his mass popularity and appeal that is largely drawn to the masses of our country. With roles in more than 150 films, he also enjoyed considerable success in Hindi, Telugu, and Kannada movies.
Rajinikanth's birthplace is Karnataka, India His ancestors belonged to Tamil Nadu, and he was the fourth child of his parents, Jijabai and Ramojirao Gaekwad.
Rajinikanth was a film buff since childhood, which paved his path to join the Madras Film Institute, where he trained as an actor. In (1978) he got the role of a leading man. Subsequently, leading roles in films such as Billa (1980), and Murattu Kaalai (1980). Post which Rajinikanth went on to star in many of India's largest blockbuster films surfacing ways to become Thalivaa.
It is Rajinikanth's birthday on the 12th of December, and he will be ringing his 70th birthday this year. Let's see how this year would be for the Superstar. Today, we have come up with Rajinikanth's birth chart and Rajinikanth's birthday predictions, so let's quickly dive in and know about Rajinikanth's 2021.
---
Rajinikanth:- Actor, Producer, and Screenwriter
Rajinikanth Introduction
Date of Birth:- 12 December 1950
Time of Birth: 23.53 hrs
Place of Birth: Bangalore, Karnataka, India
NATAL CHART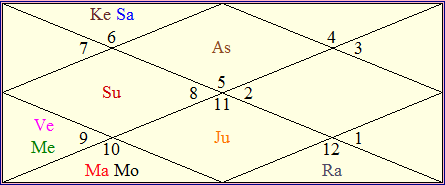 ---
Darbar and Annaatthe
The highly anticipated movie of the year Superstar Rajinikanth starrer 'Darbar' released this year. The movie was riding on high expectations because of not only Thaliva but also a very famous director AR Murugadoss. The film opened with mixed reviews, and his ardent fans applauded him for his performance, but the movie went on to have a lukewarm performance at the box office while it was expected to create a huge record at the box office.
However, the hopes are running high on Annaaththe, which is an upcoming Indian Tamil-language action drama film written and directed by Siva. Fans are looking forward to this movie, so let's see what superstar Rajinikanth's birthday prediction says about Annaaththe.
Actor Rajinikanth's astrology chart states that the Tamil Language action drama film is scheduled to release around Pongal – 2023, i.e. 15th January 2023, and he will be under the effect of major period of the Mercury (Lord of the 11th house denotes benefit or gains). Jupiter would be passing over the exalted Mars (lord of the house of fortune) and aspect of the 2nd house of finance and wealth providing him with the power to succeed. As usual, he would prove his supremacy and Annaatthe may reign at the box office as per Rajinikanth's horoscope analysis.
You can now download your Janampatri online for free.
---
Time will Tell
Rajinikanth when quipped about his political career and aspirations mentioned that "he never aspired to be chief minister" which put an end to all the speculations and political formation rumours. However, the recent developments from the actors end-state otherwise, and he has even suggested a new political party! Let's see what superstar Rajinikanth's star sign states about it.
The election in Tamil Nadu is scheduled to begin on 16th May 2021. As per Rajinikanth's Janam Kundli chart, Venus – the lord of the 10th house is posited in the 5th house, missing the aspect of any benefic planets. Moreover, the sub-period of Venus begins after 30th May 2021, the time when the Elections would be over. As such, the chances of winning the election are at a medium level even if he gets sufficient votes, his political career or journey may not have expected success for him.
---
Toll on Health
Confirming the news about his frail health, he did mention that he had undergone a kidney transplant which is why he was categorically advised against venturing into politics and the raging coronavirus pandemic could also add more troubles. Rajinikanth's birthday forecast states Yogakaraka Mars is exalted and aspect 9th, 12th and Ascendant from the 6th house. The strong and major transiting planets Jupiter and Saturn would be passing over Mars during the year 2021.
This energetic, powerful, strong, forceful, diplomatic arrangement of planets would permit the health of Rajinikanth to campaign with full vigour, confidence, and dedication.
---
A Hero Even In Real Life
Rajinikanth rules the hearts of his many fans across the world. The more we say about Rajinikanth, the less it is. He is a hero, even on-screen, and off-screen. He is highly active in philanthropic and social activities. When his films don't perform well at the box office, he tries to balance the loss. The veteran actor donated Rs. 10 crores during the floods. Rajinikanth's astrology chart states 7th house of Birth Chart represents the general public also besides other matters of life and Saturn, the lord of this house is posited in the 2nd house aspect the Sun, the Ascendant Lord in the Surya Chart of Rajinikanth. The Sun indicates shelter and helping others like poor and needy people. His philanthropic and charitable activities go on unpublished because he chose to keep them undisclosed. Saturn stands for doing things secretly. This indicates that his social service or contribution to society will go on undisrupted without a break.
The current transit of Jupiter and Saturn would play the role of acceleration and push up to give speed to reach the goal of regularly organising blood donation, eye donation camps and distributing food to the local community as a social cause.
Keen for an ideal match with Partner? Zodiac Compatibility Analysis
---
Small Screen
After four decades in cinema, he made his television debut with Bear Grylls this year. The wild with Bear Grylls show marks the television debut for Rajinikanth. Fans were looking forward to seeing both their favourites on screen. Will the success of this show make Thalaiva think more about TV ventures?
Rajinikanth's horoscope birth chart shows that Venus the lord of career and profession of the 10th house posited in the 5th house of performance indicates, the current transit of planets would definitely give us a chance to see him on a different platform other than Silver Screen in the months to come in future. The sub-period of Venus begins post-May, 2021, which may bring something new from him for his lover, fans and audience.
---
---
---