Which Planet's Magic Is Working For Vicky-Katrina?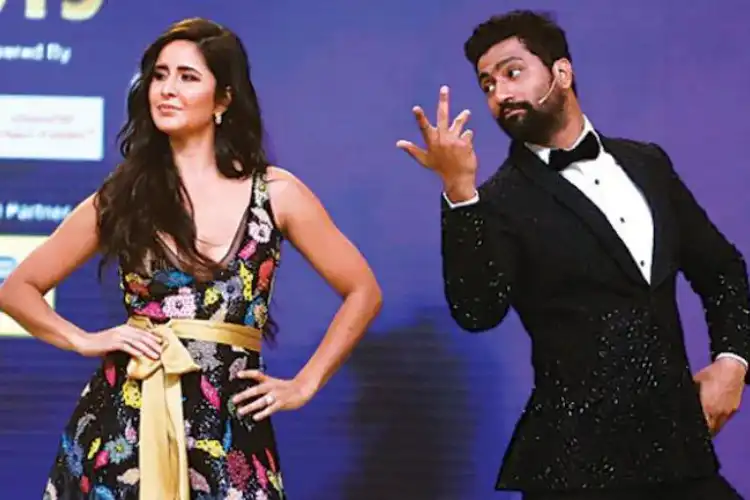 The wedding of Vicky Kaushal and Katrina Kaif, which is going to take place near Jaipur at Six Senses Fort, Barwara, was one of the most anticipated events of 2022. After all, why not? Katrina Kaif, who has previously been linked to Salman Khan and Ranbir Kapoor, is marrying Vicky Kaushal. The most surprising aspect of this is that Vicky Kaushal debuted as a lead actor in 2015, whilst Katrina Kaif debuted in Bollywood in 2003. Everyone is intrigued as to how Katrina became the daughter-in-law of the Kaushal's family after leaving two powerful families – the Khans and Kapoors. Vicky Kaushal's horoscope holds the key to this mystery. Let us have a look at Vicky's horoscope.
Waiting for a Right Life Partner? Get your free personalised birth chart for the answer you are looking for.
---
Mystery Resolved in Vicky Kaushal's Chart
Vicky Kaushal was born on May 16, 1988, and his sun chart has an exalted Moon. This exalted Moon is in Venus, in the sign of Taurus. His Venus is aspecting the house of marriage bestowing upon him a lovely wife. The planet of love & relationship, Venus, in Vicky's chart is placed in the money house, indicating that he will have a life partner who is wealthier than him. This is quite evident as Katrina's career began in 2003, and she earns significantly more than Vicky.
You can also strengthen your Venus, by performing Shukra Graha Shanti Puja.
---
Best Time for Katrina to Get Married
Katrina Kaif was born on July 16, 1983, and in her sun chart, Jupiter is the ruling planet of the house of marriage, which is in conjunction with Ketu. However, now the transiting planets are supporting Katrina in tying the knot. When Vicky proposed to Katrina, Katrina's planets were also supporting Vicky and made Katrina say yes.
Talk to astrologers about when will be your big day. First consultation is FREE.
---
---