Is Jupiter's transit helping Vivek Prasad with his game?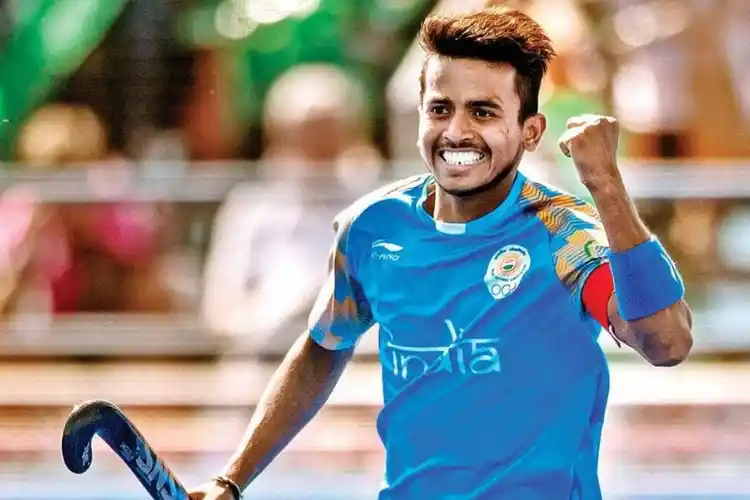 Olympic Bronze medalist Vivek Sagar Prasad will be leading the Indian Junior Hockey Team. In an ongoing FIH Hockey Junior World Cup, the Indian team failed to get the winning start. But, now the fans across the country have their eyes set on the new leader, Vivek Prasad. So, moving into the quarterfinals, will Vivek Prasad inspire young lads to keep the winning streak?
---
Debilitated Saturn Is Likely To Delay Success For Midfielder
Vivek Sagar Prasad is a native of the Libra sign, which has a weak Saturn. So, Saturn is likely to play a vital role in his path to success. This placement of Saturn may have a negative impact on his game. This indicates that the young midfielder may need more focus and hard work to accomplish his career goals.
Not able to achieve your goals despite hard work? Talk to our expert astrologer.
Despite Saturn being an antagonist, experts predict that Prasad may have a favourable time. This could be true as transiting Jupiter will pass over the natal Sun and Mercury. Thereafter, Jupiter will be passing over the benefic planets, which means that Prasad may earn fame.
Get respite from negative impacts of Saturn, Organise Shani Puja Now!
In 2019, Vivek Sagar Prasad won the 'Rising Star of the Year' award before he bagged bronze in Tokyo Olympics 2020. Since benefic planets are well-placed inside his kundali, the 21-year-old may continue to shine.
---
---