1982 Chinese Zodiac Element & The Life of The Water Dog Zodiac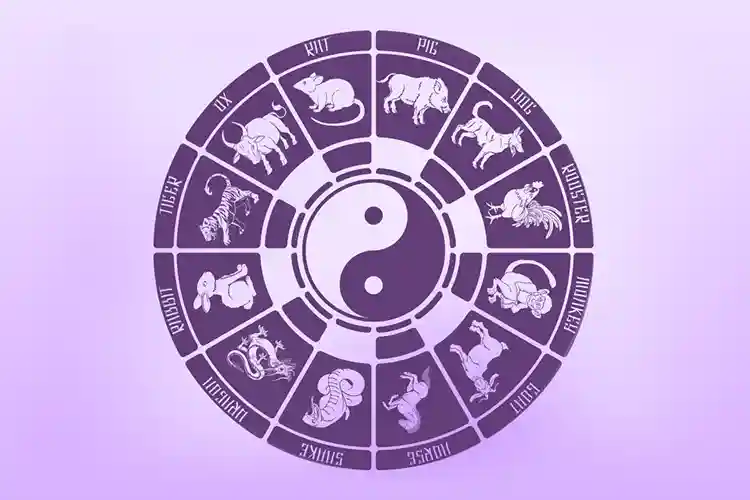 The year 1982 is the year of the Dog according to the Chinese Zodiac calendar. Based on the zodiac animal signs, this year is associated with the Dog and the element water, and hence the people born in the year 1982 are called the Water Dog Zodiac Signs.
Water Dog zodiacs are smart enough to tackle their financial matters and have learned how to efficiently utilise available resources and build the path to their success. They are capable of earning a good living and generally do well in their professional lives. However, the year 2021 can be a challenging year for Waterdog zodiacs, born in 1982.
---
The Chinese Water Dog Personality Traits
The personality traits of the people Chinese Water Zodiacs born in 1982 are distinct and unique. So let's find out more about these traits in detail:
These people are strong and firm.
They tend to work carefully and with conviction.
They are trustworthy and faithful in their relationships with family and friends.
They like to help everyone people in need and are deeply caring in nature.
They don't like to take other's advice for any work and, therefore, are a little bit stubborn.
They are not the most flexible zodiacs by nature.
They are self-reliant but also a little self-centred.
---
The Various Aspects In the Life of a Person Born In 1982
Career
People born under the Chinese Zodiac Dog in the year 1982 are quick-witted, loyal, and hard-working. They can become good entrepreneurs if they take the right suggestions from their employees. If they work in offices, they might face a few problems, but they usually handle the situation. They are result-oriented, and overall they have a great career. Usually, they are fortunate to have good company in life and at work.
Wealth
The 1982 Chinese Zodiac Element Water is lucky in terms of finance. They can earn a good living with their hard-working personalities. They are capable of accumulating wealth and earn good returns on their investments. However, the only thing they need to take care of is their habit of being extravagant.
Relationship with Partner
People born in the 1982 Chinese Zodiac element have a smooth married life and share a good relationship with their spouse. They need to spare some time from their busy schedule and try to spend it with their partners.
Health
The water Dog zodiac, born in the year 1982, may have some health issues and need to be careful while taking part in dangerous activities like rash driving, adventurous games, etc. The 1982 Chinese Zodiac element must stay in touch with nature and perform yoga and exercises to frequently relax their mind and body.
---
The Year 2021 For The 1982 Chinese Zodiac Element
The year may be a bit challenging for 1982 born Water Dog zodiacs. There may be financial issues for them, and they would need to be careful about their expenses. They might enjoy a simple life this year; however, they may get recognition from their bosses later for the sincere work they have been doing. Therefore, we suggest not to worry about the complications of life and simply enjoy the little things.
This year may be an opportunity to play different roles in life for the 1982 Chinese Zodiac Element. With the reduced workload, some of the water Dogs may get married, and married couples may get an opportunity of playing the roles of parents.
---
The Earth Dog Chinese Zodiac and Important Aspects of Life
Earth Dog natives are generous, honest, faithful, broad-minded, and very patient.
Earth dogs are particular about their principles, disciplined, and do every work with sincerity and responsibility.
They are ready to face challenges that come across in life and are brave enough to tackle the situation, no matter how complicated it is.
Career
Earth Dog personalities are average by career, but they can make a difference and possibly achieve success in life with a little effort. They are simple, sweet people who may have some problems at the workplace when competitors play office politics. They should try to keep themselves away from it and keep a distance from such people.
Wealth
Earth Dog zodiac natives are hard-working and can make their fortune by that. However, they need to control their extravagant habit and learn to save money by using them efficiently. They may get support from their friends, but they should avoid money matters between friends because they may spoil the relationship.
Earth Dog's Love Relationship
Earth Dogs are faithful to their partners and spouses and generally have loyal, devoted, and true-lovers in their lives. However, sometimes they are a bit indifferent in their love life which may make their relationship monotonous; that is why they need to spend more time with their partners. Earth Dog Zodiacs born in 2018 do not have any major health issues but are recommended to take care of their health by regular exercises and Yoga.
---
What Does The Dog Represent In The Chinese Zodiac?
The dog is the 11th Zodiac sign from 12 Chinese Zodiacs. As per the Chinese Zodiac calendar, people born in 1946, 1958, 1970, 1994, 2006, and 2018 belong to Dog Zodiac.
The Zodiac represents confidence, strength, and hard work. The greatest key feature of a dog is its loyalty. They will never abandon their friends, family, or their career paths.
---
What Is A Metal Dog In The Chinese Zodiac?
Metal Dog means the people born in the Dog year associated with the element Metal. For example, people born in the years 1910 and 1970 are said to be metal Dog Zodiacs.
Speaking of the 1982 Chinese zodiac element, Metal Dogs are cautious and self-confident, according to the Chinese zodiac. Whatever they do, they always rely on their own efforts rather than those of others, and they never give up until they achieve their goals. Furthermore, they are straightforward, straightforward, and dependable. When their friends are in peril, they will go to great lengths to assist them.
---
Last Thoughts on 1982 Chinese Zodiac Element Dog
Due to the fluctuating Chinese Zodiac Calendar, the people born during January 25, 1982, and February 12, 1983, are the Water Dog Zodiacs, while people born from January 1 to January 24, 1982, are Metal Roosters. The Water Dog Zodiac's lucky numbers are 1 and 6, and their lucky colours are black and dark green.
The people with the Dog zodiac sign associated with the water element are planners. They always plan things in advance and like to be disciplined. They project strength and are confident enough to handle all hurdles in life. On the other hand, they are a little bit selfish and self-centred.
Dog zodiac natives are honest, faithful, lovable, hardworking, and understanding. If you, too, are one of the Dog Zodiac Signs or have any of your friends who belong to the 1982 Chinese Zodiac Element, we hope this article gave you a chance to understand them better. Thanks for reading!
---
---